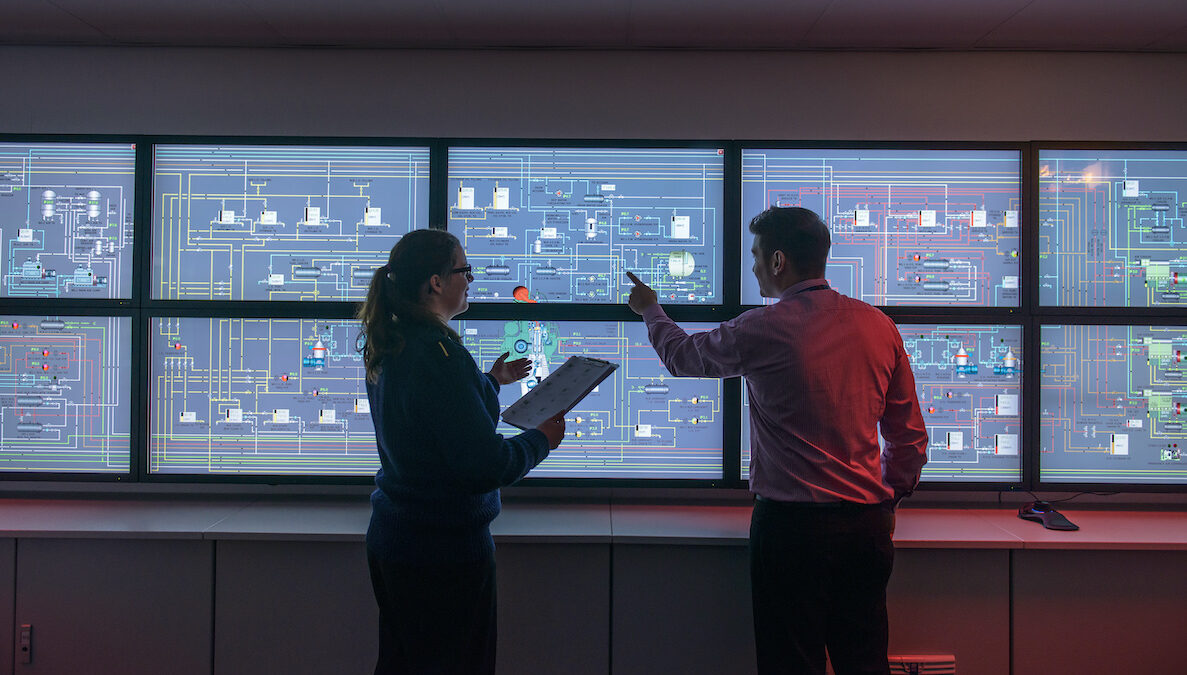 Modernizing Defence and Intelligence

Derek Dobson, April 15, 2021
3 min

read
3442
Advances in technology and the accelerated digital transformation brought on by the changing threat landscape of rising international players including non-state actors, the enduring competition with emerging powers and the advent of threats in the cyber, information and space domains have ushered in a new 'digital age' in which data is considered of strategic importance and interoperability is critical. Defence and intelligence agencies have often been at the forefront of technology innovation – but now more than ever, success in the modern battlespace hinges on information dominance. This means turning data into insights so forces can make informed decisions at the time of need, and establishing secure connectivity and joint interoperability, from headquarters to the tactical edge.
This journey starts with developing an information infrastructure, rooted in cloud computing and artificial intelligence (AI), that connects across all elements of the military in the land, air and sea, to space, cyber and information domains. At Microsoft we are committed to developing solutions that enable our government stakeholders to capitalize on opportunities at the accelerated pace required to deliver better operational outcomes. The foundational element is cloud infrastructure, which facilitates fast and secure information sharing between joint force elements across all domains and with allies. With that level of interoperability, we can turn that raw data in to actionable insights at the speed of relevance for commanders. By leveraging the potential of technology and digital transformation, defence and intelligence agencies can optimize operations, be agile and make rapid data-driven decisions to enhance situational awareness and readiness.
As digital transformation sweeps every corner of the government, there is tremendous opportunity for the military, and multi-national coalitions like NORAD, to optimize data to make faster, more precise decisions. In addition to upgrading aircraft so that every platform can connect, share and learn, Canada has the opportunity to leverage insights from across departments, for example Transport Canada's radar information and material from the Department of Fisheries and Oceans. With this breadth of data, AI and machine learning can be applied to identify and quantify threats, make faster and better decisions, and take all necessary actions to defeat potential opponents.
Advances in computing power, security, sensors, AI and IoT are also transforming the day-to-day operations for military base personnel, remote home workers, and troops in deployed locations. Enabling servicemembers at the tactical edge to connect and share critical information across military services and NORAD, will further enhance situational awareness. It will improve survivability and the operational efficacy of deployed platforms, formations and units. However, with cybersecurity becoming a growing concern, it is imperative to create a secure and compliant foundation. This means modernizing legacy systems, enhancing cyber-resilience and defending the integrity of mission logistics and critical infrastructure against advance threats.
Digital transformation is not just about technology. It's also about people, process, governance, and culture. Successful digital transformation for the armed forces, intelligence agencies, and the defence industrial base means putting people at the center; culture is a key enabler of digital transformation and it takes a united effort across the defense ecosystem to get it right.
For the past 40 years, Microsoft has worked with defence and intelligence agencies to deliver trusted and secure services. We have established confidence in national security by securing data and ensuring information security compliance. For more information on how Microsoft is fueling innovation in the military, please visit Defence and Intelligence | Microsoft Industry.
Related posts