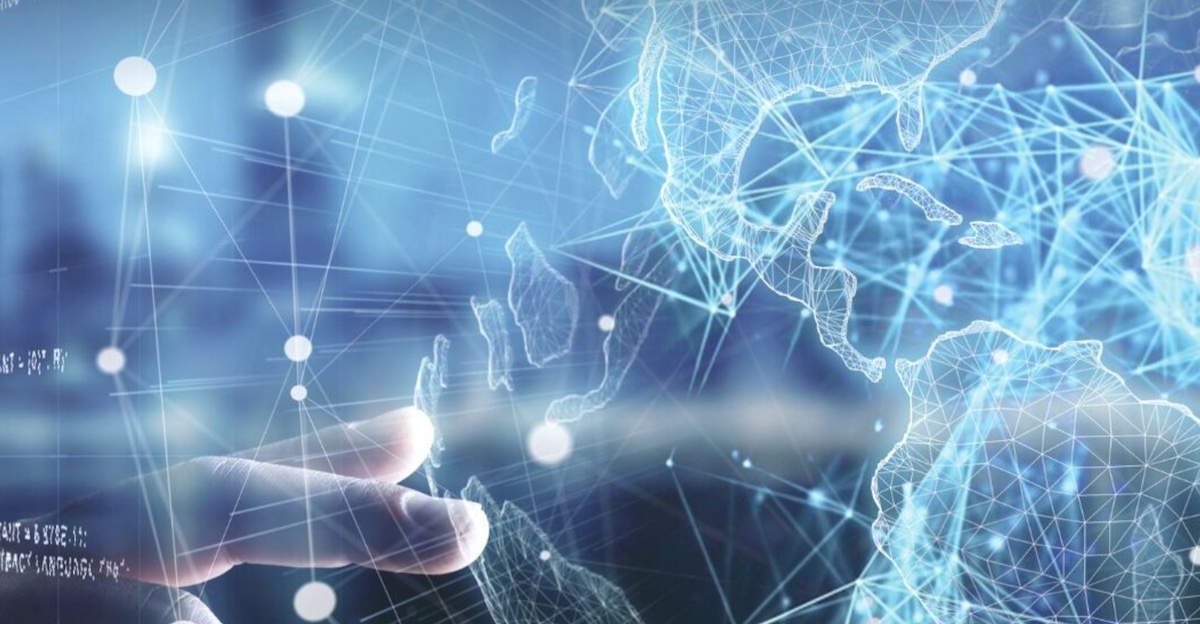 The next five years will pose a major challenge for executives across the federal government as they work to migrate all departments to the latest version of SAP (S/4HANA) by 2027. This type of shift is no simple task—not even for departments already using SAP; it's a mission critical transformation that will require a deep understanding of business processes and inefficiencies if departments want to get the most value and return on investment (ROI) from the migration.
Approaches like process mining can help federal government departments—and other public sector organizations—better manage the complexity of their transformation efforts. In this article, we'll look at what process mining is and highlight how it can be used to accelerate transformation initiatives. We'll also share insights from one public sector client that we recently worked with on a process mining proof-of-concept project that could benefit any organization looking to understand the potential value of process mining.
What is process mining?
Process mining is a data-driven approach that public sector organizations can use to understand, analyze, improve, monitor, and optimize key business processes by extracting knowledge from event logs available in system controls and business processes. The approach captures "digital footprints" from systems, pulls them together, and organizes them to create real-time visuals of the end-to-end steps taken to complete a process. Organizations can use process mining to support numerous activities—from IT transformation and general process improvement to data analytics.
Using process mining to accelerate transformation initiatives
For executives looking at the changes required to transition to S/4HANA with trepidation, process mining offers a more efficient and accurate means of reviewing and evaluating organizational processes, particularly Procure-to-Pay (P2P), Order-to-Cash(O2C), and Record-to-Report (R2R).
You can use process mining insights during every phase of your S/4HANA transformation to help accelerate your activities while reducing resource requirements and keeping costs manageable. For example:
· Planning and discovery: During the planning and discovery phase, you can use process mining to obtain measurable proof of how your key processes actually flow to support the identification of gaps or bottlenecks keeping them from being efficient. This real-time transparency can eliminate subjectivity in planning your S/4HANA migration.
· Execution: During the execution phase, you can use process mining insights to help with benchmarking and the analysis of change impacts related to your key business processes. This can provide you with measurable proof of the value of specific changes. You can also extend the power of benchmarking by comparing business units to find out which ones are most efficient so that you can capture learnings to help the rest of your organization.
· Monitoring and continuous improvement: During the monitoring and continuous improvement phase, you can use process mining to monitor for adherence to key processes on a forward-looking basis. This can help you understand how your business processes are working against your identified target plan over time so that you can make adjustments quickly if needed. Furthermore, you can use process mining to continually monitor and measure the attainment of your business case objectives, especially as they relate to calculating ROI.
Key insights from one public sector process mining project
Recently, we've been working with a large public sector organization to conduct a process mining proof-of-concept to support their migration to S/4HANA. As a part of the project, we helped the organization set up and use process mining to define two connected processes related to supply chain management.
During the project, the organization learned a lot about the value of process mining—including benefits they didn't anticipate. When asked about the initiative, the project sponsor was happy to share insights that could help other organizations undertaking transformation projects, including federal departments embarking on their own S/4HANA migrations. Key insights coming out of our discussion included:
1. There's nothing more powerful than data
The organization's process mining activities gave stakeholders exceptional visibility into, and a 3D picture of, key processes from different perspectives (e.g., procurement, warehousing, materials management). The project sponsor emphasized just how powerful this view can be—not only for project and transformation work, but also for day-to-day compliance and continuous improvement—because it leaves little up for debate and allows stakeholders to focus on addressing issues, gaps, and areas of improvement.
2. The transparent view provided by process mining can help you prioritize change efforts
The organization expected that operational differences between two warehouses would be a major challenge they would need to overcome during the transformation. Process mining showed that while the warehouses were different on paper, they were doing things very similarly at the process level. "I saw the process mining tool as an accelerator and a way of doing things much more precisely," the project sponsor said, highlighting that their organization will now be able to move ahead with changes more quickly as a result of the new insights.
3. Using process mining can help you understand what you don't know
Over the course of the project, the organization learned that specific data they thought they were capturing as part of a given process wasn't actually being captured, or wasn't accurate or consistent. "One of the positive outcomes of going through this process is that we've identified what data we aren't able to capture," the project sponsor shared. "That's really informing what we want to do in our future state design."
4. Process mining can give you a benchmark for measuring change impacts
One benefit the organization realized during the proof-of-concept—and that it now touts as a selling point to other public sector organizations—is that by undertaking process mining before beginning to transform their processes, they gained a benchmark for accurately measuring change impacts.
"As we integrate pieces of automation and transform our warehousing and distribution, we can look at the effect specific changes have on the end-to-end process and we can compare them over time," the project sponsor said. "We didn't realize how easy or powerful that part [of process mining] could be and how easy it would be to show the ROI."
5. Process mining will force you to ask tough questions—in a positive way
The organization found that process mining not only resulted in valuable deliverable outcomes, but it also forced the organization to ask tough questions, such as around alignment, governance, and ownership of transactional and master data. These discussions sparked awareness and interest from the organization's senior leaders. This kind of leadership engagement is critical for leveraging process mining to its fullest extent.
Breaking through the complexity to achieve transformation success
Almost all public sector executives today are challenged by a lack of resources with the skill-sets required to support major transformation activities. These resource constraints are a real challenge—and not one that will be solved quickly given the degree of changes that will be required over the next five years as the federal government migrates to S/4HANA.
Using process mining, you can make powerful use of your data to simplify some of the complexity of your S/4HANA migration. You can use it to create a transparent and accurate picture of your key processes, develop a targeted change strategy, measure the impact of changes and foster the leadership and stakeholder buy-in you need to achieve success—all while focusing your limited resources where they matter most.
With all federal government departments slated to make the transition to S/4HANA, there is also an unparalleled opportunity to work together—sharing process mining data analytics and leveraging lessons learned to save even more time and money along this ambitious transformational journey.
Related posts