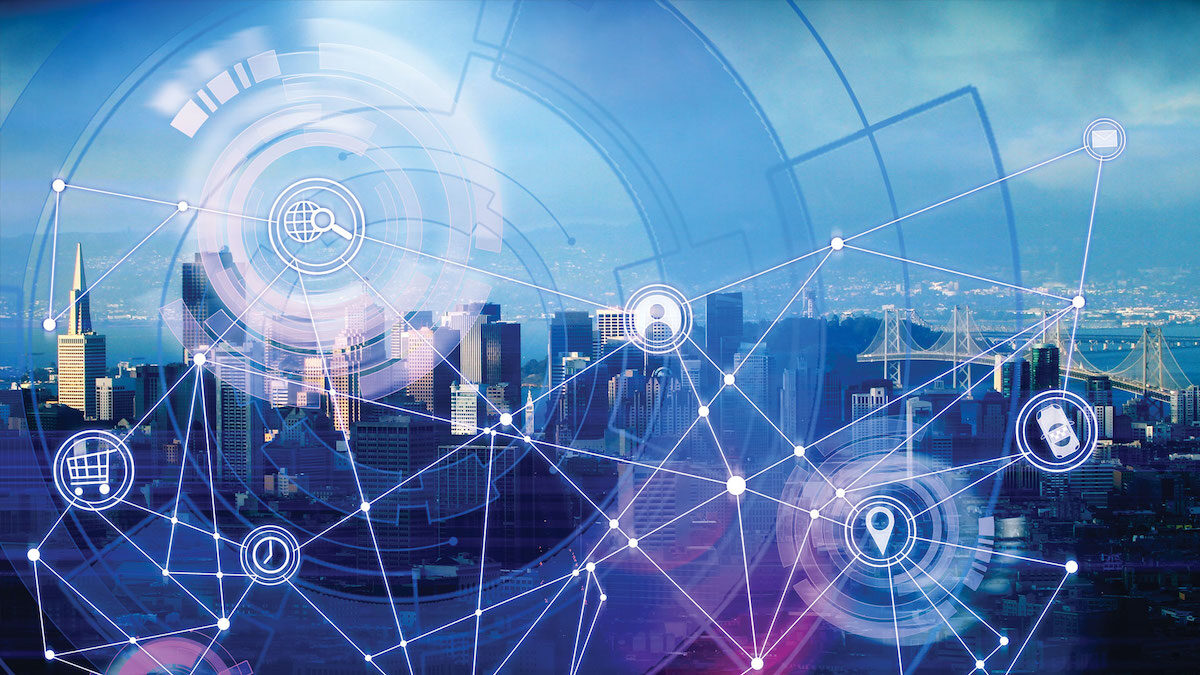 Navigating Digital Transformation in National Defence
Sponsored Content, August 25, 2021
6 min

read
4367
We sat down with Matt Day, Carol Caughlin, and David Anthony, technology and transformation partners with Deloitte, to discuss the critical importance of digital transformation in Canada's Department of National Defence (DND) and the Canadian Armed Forces (CAF).

Welcome, Matt, Carol, and David, and thanks for sharing your insights with us today. Matt, I understand you're returning to Canada. Tell us a bit about yourself.
Matt: Following a career with the UK government, I spent 13 years in Australia, helping Deloitte's defence clients transform at the intersection of information, technology, and business operations. I'm passionate about digital transformation in government—ask me about anything technology enabled, from tech and digital strategy, enterprise architecture, and operating models to large-scale ICT program management and integration. It's a privilege to be joining Deloitte's Government of Canada team.
Carol, tell us about your experience working in organizational transformation.
Carol: For the past 20 years, I've had the opportunity to envision, design, and implement transformational change across many organizations. I've worked on hard-core organizational transformations, including for start-ups and in the M&A field, as well as to promote culture change, because I enjoy engineering environments that help people learn, grow, and excel in new ways. Most recently, I've been focusing on the federal government because I'm motivated by the ambition I see in our public servants to drive change.
David, please share a bit about yourself and elaborate on Deloitte's work in Canada's defence sector.
David: Prior to joining Deloitte, I spent 20 years at IBM, where I led federal government, cyber, and defence business units. Now, I lead alliances for public services, helping to bring technology resources such as digital and data solutions to the DND and CAF.My expertise centres on business and technology transformation.
At Deloitte, we're routinely called upon to help our defence clients globally; this is one of the largest pillars of our public-service industry. We blend the knowledge and experience of a wide range of technical and industry specialists to address DND challenges. Depending on the engagement, we might tap specialists from areas as diverse as policy, operations, finance, real estate, cybersecurity, and organizational design to deliver results that meet or exceed our objectives. Without this collaboration, some of our stakeholders' needs would likely be overlooked. With defence, we're engaged in a wide range of activities, including cloud adoption, building safer supply chains, strategic decision support, and removing barriers that can prevent real-time insights across the CAF.
You've experienced a lot of the current defence trends. What are your views on the challenges and ICT/digital opportunities they present?
Matt: Our world has fundamentally changed in recent years, with the pandemic accelerating that change. In this digital age, we must embrace challenges such as global uncertainty due to increasing cyberthreats from both state and nonstate actors, the relative ease with which adversaries can quickly adopt emerging technologies, and the ability of defence departments to respond and offer results—which otherwise could be hindered by red tape and layers of process that trade risk for time, agility, and overall value.
The elaborate technology landscapes we encounter are mixed with added complexity and rework—leading to extra costs called technical debt—which make it difficult for our defence forces to adapt and scale at speed. That's why modernization, simplification, and rationalization across people, processes, information, and technology domains must be at the forefront of any DND digital transformation. Whether it's adopting multispeed ICT models to balance delivery rate with risks to the Crown, or investing in the rapid boost of information-management capabilities to draw insights, increase awareness, and inform decisions, there's a clear need to deliver more quickly and effectively. Doing so aims to lower overall risks for obsolescence and supply-chain disruptions while improving cyber resilience, operational effectiveness, and public-resources stewardship.
National Defence's drive to be a digital leader in machine learning and AI in order to gain advantage through data—as well as its drive to build sovereign capabilities to increase self-reliance—will be critical for its success in the increasingly complex and strategically competitive security environment. We must also keep in mind the importance of collaborating with the DND and CAF more deliberately and proactively, as well as working with local and global allies such as FVEY to gain digital advantage where there's mutual benefit. Moreover, we must be prepared to adapt quickly to changes in environment. And we must consider all of these factors in the fight for talent, given closed borders, ICT-skills shortages, and global competition for digital expertise.
Despite recent increases in DND spending, there'll be increased scrutiny of government investments as the global economy recovers from the COVID-19 pandemic—so understanding and delivering on our digital opportunities is vital. Importantly, we need to view the cyber domain and conventional-capability domains as analogous, with success in evolving digital capabilities and capacities over time resulting from sustained focus on doctrinal and domain force, and not from a bespoke transformation over a set period.
We're all thinking about the critical importance of digital transformation and the opportunity it allows for the future of defence. What's your perspective?
Carol: Defence work is incredibly diverse and conducted across many environments. So strategies to deliver a future defence workforce must originate from a clear understanding of overall need combined with the unique experiences of the operator, the knowledge/office worker, and the task worker [e.g., logistics, maintenance]. To enable a step change toward new ways of working, we can expect to see upheavals in cultural, educational, and policy matters, as well as a focus on digital literacy in recruitment and training. But at the core of all this change is digital transformation, which offers a unique opportunity to reset how, when, and where defence work is done.
Creating a seamless, reliable, and secure digital experience across multiple technologies can allow a future defence workforce to better connect, communicate, and collaborate. Virtual workers and mobile-work technologies—which are critical when on the move—are key to helping defence departments untether from traditional fixed ICT. In addition to increasing flexibility and productivity, digitization can offer employers an advantage in the fight for talent.
The COVID-19 crisis has created both a platform and myriad opportunities to disrupt traditional ICT work approaches—including by accelerating digital-capability procurement and acquisition. These new ways of working in defence will need to be managed and governed through a digital operating model, thereby placing digital technologies front and centre.
With that in mind, what are your thoughts on digital transformation's role in defence?
David: The global crisis has revealed the importance of developing a strong digital backbone, not just for logistics and intelligence but also for the future of work, integration across DND/CAF L1s, and the management of significant cost pressures that institutions such as the military will inevitably face post-pandemic.
Accelerating the expansion of digital capabilities across the CAF is critically important for technologies such as secure ICT platforms, 5G, and cloud computing so that these systems can receive timely, intelligent data insights in support of operations. While it's important to manage the inherent security risks of evolving and adapting technology, it must be understood that the updates themselves will help mitigate the risks of falling behind both adversaries and allies in the digital-transformation journey; they'll also limit risks related to combat competitiveness, interoperability, and C4ISR resilience.
Digital platforms in defence are not new. Understanding the inherent complexities of relying on a common digital architecture to connect multiple missions across multiple environments is crucial to harnessing the potential benefits of a digital-first defence organization. As the modern-day technological backbone evolves, openness and connectedness with allied nations and industries alike can help protect us against our digital adversaries.
---
To learn more about Deloitte Canada and how our capabilities can support your organization, visit Deloitte.ca or contact Matt, Carol, or David:
Matt Day
Partner, Deloitte
matday@deloitte.com.au
Experienced in technology enabled business transformation in the public sector.
Carol Caughlin
Partner, Deloitte
ccaughlin@deloitte.ca
Experienced in developing and providing the appropriate strategies and tools for enabling people and evolving organizations to achieve their objectives.
David Anthony
Partner, Deloitte
danthony@deloitte.ca
Experienced in business and technology transformation for public service.
Related posts