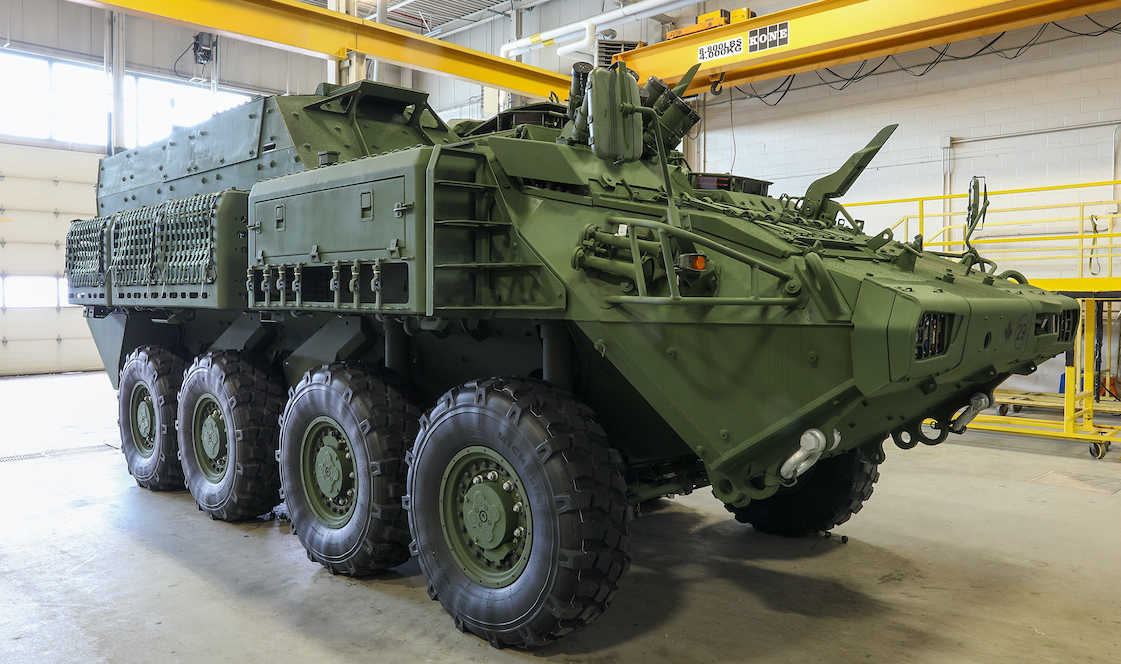 Innovation and New Technologies for the Future of Canadian Missions
Sponsored Content, June 7, 2021
4 min

read
9633
In December 2020, General Dynamics Land Systems-Canada completed the Armoured Combat Support Vehicle (ACSV) program's first vehicle variant: a Troop Cargo Vehicle (TCV) manufactured for the Canadian Army.
The company marked the occasion in May 2021 with a virtual roll-out ceremony, a particularly special celebration given that General Dynamics' ACSV team met tight design and production deadlines while manufacturing safely throughout a global pandemic.
The event was attended by more than 200 people, including a special appearance by the Minister of National Defence, The Honourable Harjit Sajjan. Also in attendance was the newly appointed vice president & general manager of General Dynamics Land Systems-Canada, Jason Alejandro Monahan.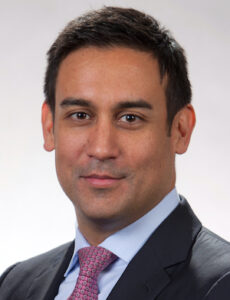 Monahan took on his role this year with the responsibility to deepen and reinforce the company's commitment to the Canadian Armed Forces, with a renewed focus on expanding its product offering beyond its core market of light armoured vehicles (LAVs). Specifically, General Dynamics will leverage innovation resulting from research and development (R&D) investments and complex project management and delivery experience to pursue non-traditional markets and opportunities.
General Dynamics Land Systems-Canada has a strong commitment to innovation with more than 500 engineers focused on conceptualizing, designing and integrating the world's most capable solutions.
"General Dynamics Land Systems-Canada has a unique ability to push innovation to the limits and quickly convert ideas into real technologies and solutions for its customers," Monahan said. "We have made significant investments in research and development over the years, which allows us to integrate emerging technologies and capabilities into the LAV and developing platforms."
This focus on R&D leads to the expansion of the company's suite of new products — products that maximize capability delivery, mission flexibility and solutions for evolving, asymmetric multi-domain operations.
Academic cooperation, collaborative teaming and innovation partnerships, such as the advanced manufacturing supercluster NGen Manufacturing, serve as additional fuel for its agenda of innovation.
General Dynamics Land Systems-Canada develops tools that, through a digital backbone, leverage onboard health usage monitoring data by pairing it with artificial intelligence, thus providing decision makers with comprehensive data to make timely and data-informed decisions.
General Dynamics Land Systems-Canada's participation in the Department of National Defence's IDEaS program is another example of how innovation serves the customer on the ground. The use of robotics engineering and systems enables technology integrated on the LAV platform to allow for semi-autonomous or autonomous operator control in uncrewed vehicles. The extent to which these systems might enhance mission capabilities is astounding.
General Dynamics' unwavering focus on optimizing soldier protection and operational advantage is bolstered by innovative initiatives that evolve capabilities to meet the demands of the Future Security Environment.
The Department of National Defence's Logistics Vehicle Modernization (LVM) project, for example, is a long-term funding commitment that recognizes the shifting international landscape and the various threats that go beyond international borders. The project will modernize and improve the Canadian Armed Forces (CAF) light and heavy logistics vehicle capability, including improvements to payload, functionality, protection and mobility.
General Dynamics has formed a best-of-industry team that includes Mercedes-Benz (Daimler Truck) and Marshall Canada. This highly experienced team has the technical skills, commitment to innovation and proven track record to modernize Canada's Logistics Vehicle fleet.
In addition to logistics vehicles, the CAF is updating its fleet of Special Operations vehicles through the Next Generation Fighting Vehicle program. General Dynamics is positioning the EAGLE as the optimal tactical truck for the program.
Both programs represent significant and important capability needs for Canada and essential lines of business for General Dynamics to deliver capability and support to the CAF.
General Dynamics is helping Canada meet current and future climate change goals by applying emerging and developed technologies to capability solutions, including electric and hybrid electric drive vehicles.
Early this year, General Dynamics Land Systems-Canada was proud to receive ISO 50001 certification of its main office building and central manufacturing facility in London, Ontario.  It was an achievement that aligns with the company's commitment to reduce its global environmental impact and came on the heels of securing LEED Gold certification for the main office building.
"Our world and the threats we face are quickly changing," Monahan said. "We need to disrupt models that have served us in the past to make sure we are ready for the future. As a business, we will also strengthen our three priority efforts: employ and engage the best people, create and maintain superior client relationships, and relentlessly innovate. This is how we meet and exceed our clients' expectations and become their innovative leader and provider of choice."
Related posts