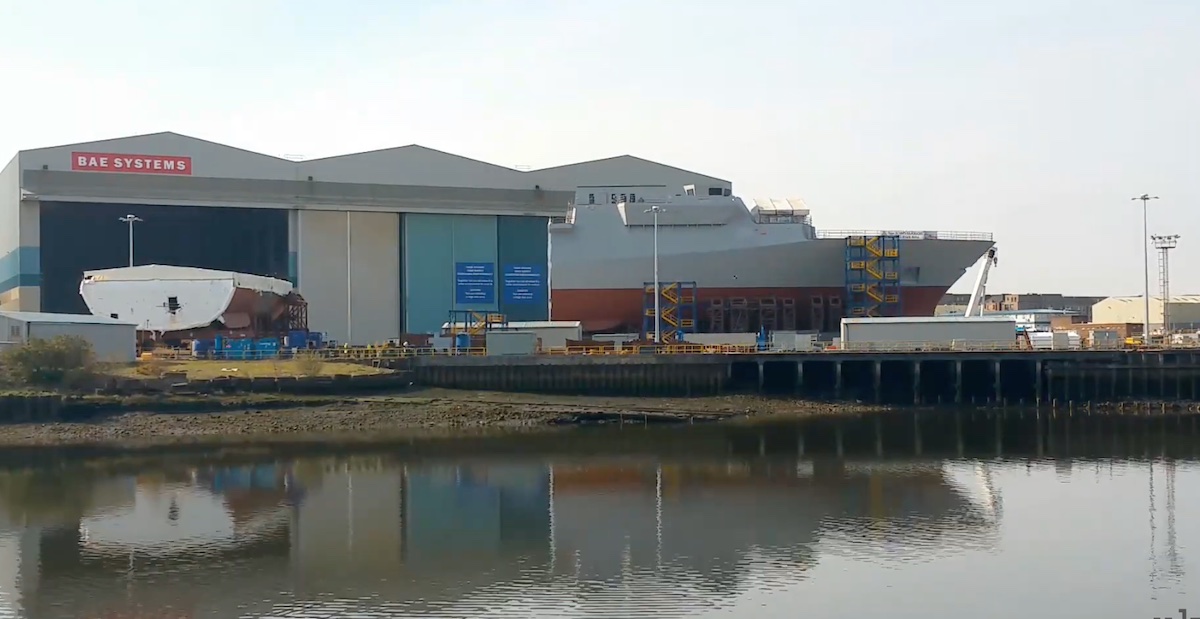 First section of UK's Type 26 frigate rolled out today in Scotland
Marcello Sukhdeo, April 16, 2021
1 min

read
2325
Earlier today, the first Type 26 Frigate for the Royal Navy was rolled out of the building hall in Govan, Scotland. You can view the time-lapse video below to see this historical moment for the UK's Type 26.
The part of the ship that is shown in the video is the forward 'superblock' which will be joined to the aft 'superblock' in the coming weeks to form one complete Type 26 frigate hull.
According to the UK Defence Journal, the Type 26 represents the future backbone of the Royal Navy and eight of the class are planned, starting with HMS Glasgow. The eight ships will replace the eight dedicated anti-submarine Type 23 frigates, which will reach the end of their active lives by the mid 2030s.
This news is of interest to Canada as the Type 26 design was also selected for Canada's future Canadian Surface Combatants. Back in February 2019, the Government of Canada selected Lockheed Martin Canada for the design of 15 new Canadian Surface Combatants that will be built at Irving Shipbuilding's Halifax Shipyard. The winning design is based on BAE Systems Type 26 Global Combat Ship.
The Government of Canada and Irving Shipbuilding will work with Lockheed Martin Canada and its team members (BAE Systems, CAE, L3 Technologies, MDA and Ultra Electronics Maritime Systems) to customize the ship design to meet Canada's requirements and to incorporate Canadian systems and equipment.
Construction of the first CSC is set to begin in the early 2020s.
Related posts