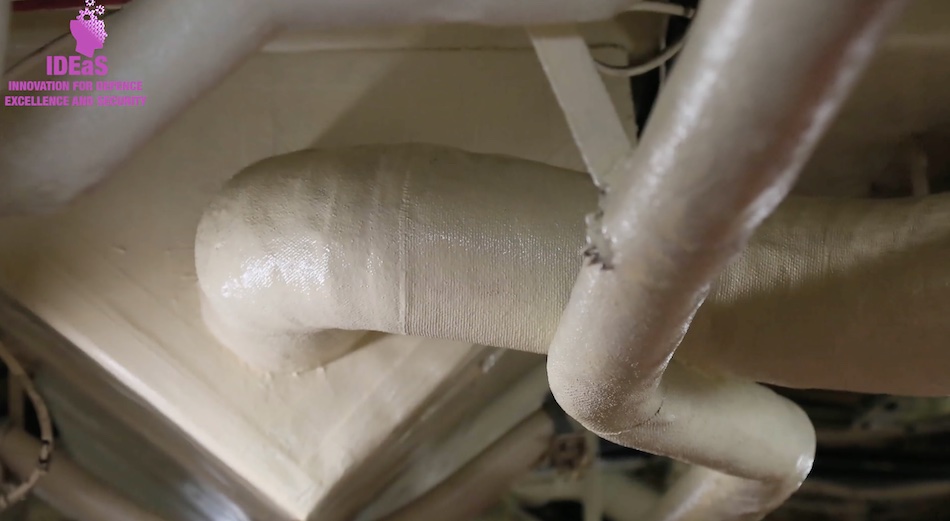 IDEaS Corrosion Sandbox: bringing together technology and expertise
Sponsored Content, November 8, 2021
3 min

read
2267
The Innovation for Defence Excellence and Security (IDEas) program is increasingly becoming an important support for the defence of Canada. Launched in 2018, the program has $1.6B in funding over 20 years to deliver on its mandate.
As an access to innovation program, IDEaS transforms defence and security challenges being faced by the various partners in DND/CAF like the Air Force, the Navy, Army, special forces and other organizations into innovative solutions to improve Canada's defence capabilities.
With five unique funding elements aimed at bringing innovation in the defence ecosystem, IDEaS supports the development of solutions by helping push technology forward from early R&D to a demonstrable level that can increase defence capabilities.
Sandbox Challenge: Rust Never Sleeps
Recently, IDEaS attended Deep Blue and showcased the Sandbox element. Sandboxes are an opportunity for innovators to test and demonstrate their solutions in the presence of military experts and users.
The scenario and environment of each sandbox is unique; the challenge is provided by the Department of National Defence (DND) and the Canadian Armed Forces (CAF), and the environment is created to mimic real world scenarios. Participants interact and receive observational feedback from DND/CAF experts and potential users.
Corrosion can be a costly and destructive force on a ship when undetected. That's why IDEaS has re-launched its corrosion detection challenge. Scheduled for the spring of 2022 in Halifax, Nova Scotia, the goal of this sandbox is to find technology solutions existent in the market that can rapidly and easily detect corrosion.
Looking beyond what could be discovered through visual inspection and without removing any working components of the vessel, the technologies being sought will help inform the operators and engineers of corrosion in a vessel while it is in operational use in a non-destructive manner.
The Royal Canadian Navy (RCN) can then schedule maintenance to repair corrosion during major overhauls or other maintenance opportunities. It can also gather corrosion data and factor this into the broader question of a vessel's seaworthiness. The prioritization of what maintenance on which ship is performed when can help create an effective and efficient maintenance program in total for the RCN with the requisite operational availability.
Challenge now live
The IDEaS CDIS Sandbox call for proposals is now live and will offer participants a variety of test scenarios in order to demonstrate their CDIS capability. Test panels are manufactured to simulate different parts of a navy ship and will have induced general, pitting, and crevice corrosion which will then be covered with various materials to visually obscure the corrosion.
Selected participants will be invited to demonstrate their solutions to this challenge at the Nova Scotia Centre for Ocean Ventures & Entrepreneurship (COVE) facility with the support of Develop Nova Scotia.
To learn more about IDEaS and the CDIS Sandbox, listen to the Vanguard podcast about the sandbox, visit our website for further details and information about upcoming challenges!
Related posts