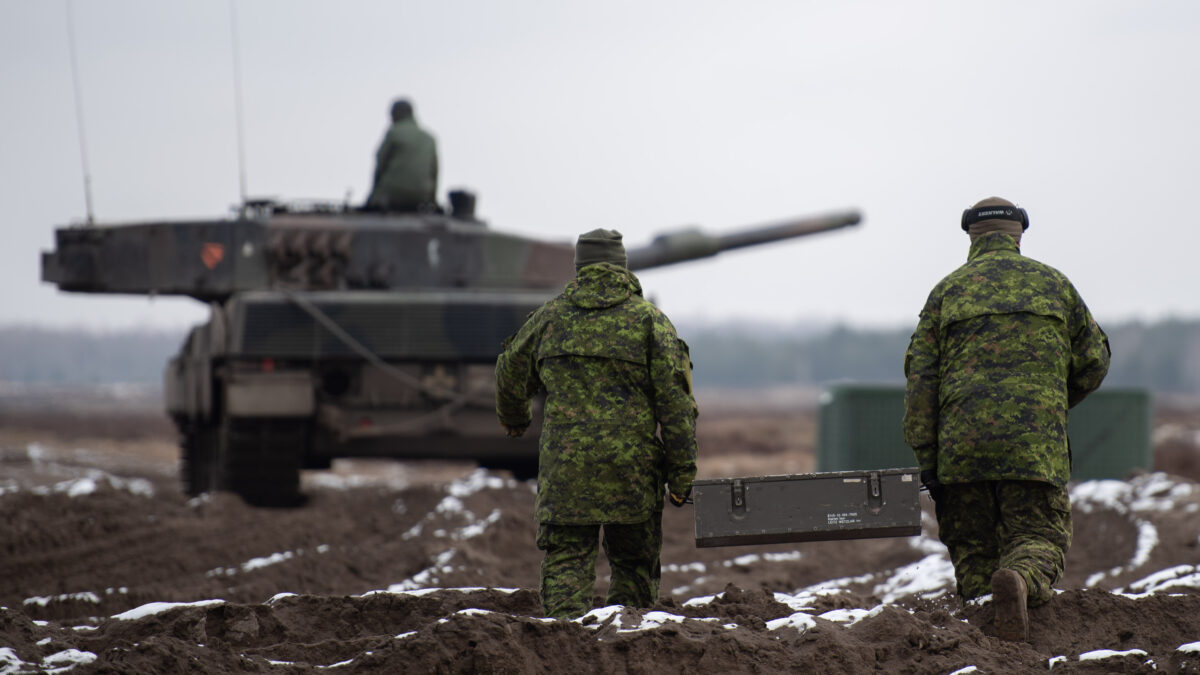 Defence Minister Anita Anand announces military aid package for Ukraine worth $39 million
Vanguard Staff, April 30, 2023
2 min

read
844
The eleventh meeting of the Ukraine Defense Contact Group (UDCG) was recently hosted by United States Secretary of Defense Lloyd J. Austin III at Ramstein Air Base, Germany and was attended by Defence Minister Anita Anand.
While at the meeting a new Canadian military aid package for Ukraine was announced by Minister Anand. It will include:
A $34.6 million contribution to the North Atlantic Treaty Organization (NATO) Ukraine Comprehensive Assistance Package (CAP) Trust Fund. This donation will:

enable the implementation of the NATO CAP fuel material project, which will provide Ukraine with 3.3 million litres of needed fuel supplies;

enable the implementation of the NATO CAP Improved Ribbon Bridge project – which will provide Ukraine with modular floatation bridge assets to enable wet-gap crossing; and

provide a first contribution to the NATO CAP medical first aid kits project.

Approximately $2.5 million for 40 .50 caliber sniper rifles and ammunition from PGW Defence Technologies Inc. based in Winnipeg, which includes spare parts and accessories.
Approximately $2 million worth of new radio sets (16 in total) from L3 Harris to accompany the Leopard 2 tank donations.
"Approximately one year after the Ukraine Defense Contact Group first met here at Ramstein Air Base, our collective resolve to stand with Ukraine is stronger than ever. At today's meeting, we made important progress on addressing Ukraine's most pressing immediate, and long-term defence priorities. The donations and support announced by Canada today will help ensure that Ukraine has what it needs to defend its sovereignty, independence, and territorial integrity," explained the Honourable Anita Anand, Minister of National Defence.
The Government of Canada has various funding envelopes for military assistance to Ukraine and this new donation comes from the remaining funds in those various envelopes.
In addition to the military aid package, Minister Anand provided an update where she noted all eight Leopard 2 main battle tanks committed by Canada to Ukraine have been delivered to Poland. Canada has also deployed three Leopard Gunnery Skills Trainers from 2nd Canadian Division Support Base Valcartier to assist with efforts to train Ukrainian tank crews on the operation and tactics of the Leopard 2 tanks.
Finally, Minister Anand also underscored the April 11, 2023, announcement that Canada will donate over 21,000 small arms to the Ukrainian Armed Forces. This includes assault rifles, machine guns, and over 2.4 million rounds of small arms ammunition. This will be sourced from Colt Canada with an approximate value of $59 million.
Canada continues to work closely with Allies and partners to support Ukraine with much needed comprehensive military aid as quickly as possible.
Related posts