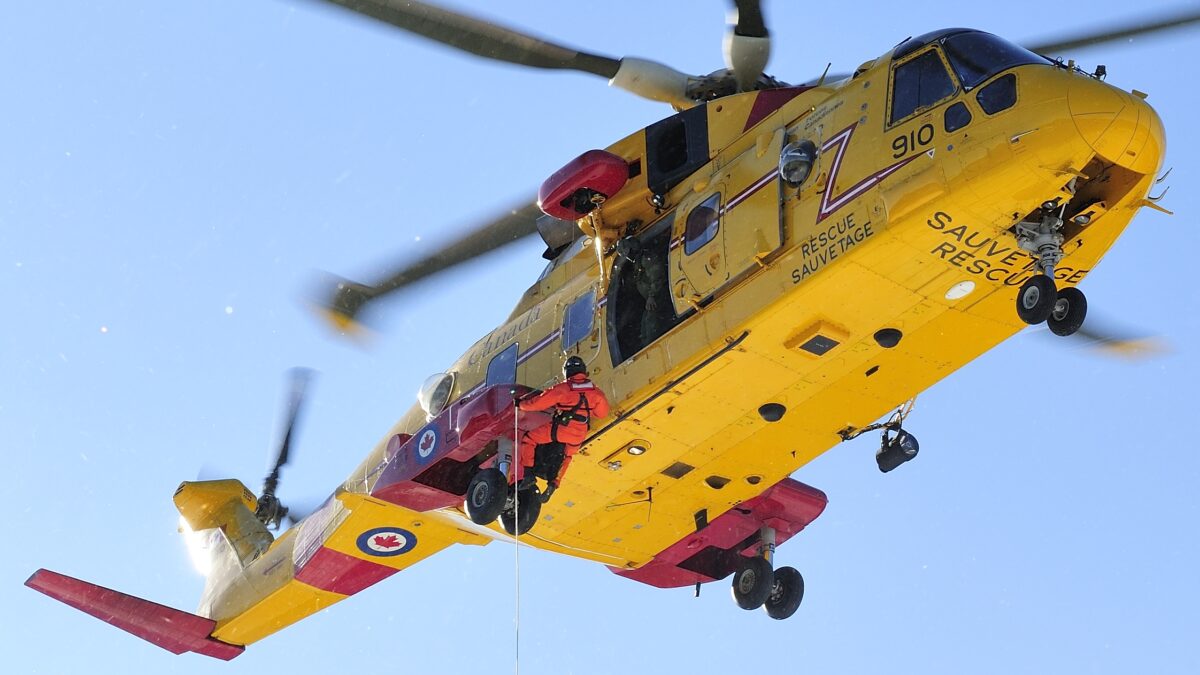 It has been announced that IMP Aerospace has received a major sub-contract for the Cormorant Mid-Life Upgrade (CMLU) Project. This announcement was made by National Defence Minister Anita Anand when she recently visited IMP Aerospace in Enfield, Nova Scotia.
Canada's CH-149 Cormorant fleet plays a critical role in Search and Rescue (SAR) operations. It has been providing reliable and crucial service to Canada since 2001 and the CMLU project will provide necessary upgrades that will ensure operational effectiveness.
"Through our upgrades to Canada's Cormorant helicopter fleet, we are investing to keep Canadians safe and supporting good, middle-class jobs here in Canada. The CH-149 Cormorant helicopter is a critical asset for search and rescue operations in Canada. Upgrading our helicopters will ensure our continued search and rescue capacity going forward, all while supporting jobs for Canadians, and adding millions of dollars in economic activity," said the Honourable Anita Anand, Minister of National Defence.
Canada has been upgrading its current Cormorant helicopter fleet to the most advanced version of the craft after a $1.168 billion contract was awarded to Leonardo U.K. Ltd. in December 2022. As part of this contract, Canada is also acquiring additional airframes and parts to increase fleet size from 13 to 16 aircraft. The IMP Aerospace and Defence work will be a subcontract of the Leonardo U.K. Ltd. work.
"Our men and women in uniform play a vital role in protecting Canada and its communities. They deserve modern equipment to meet the very high expectations we ask of them every day," explained the Honourable Sean Fraser, Minister of Immigration, Refugees and Citizenship and Member of Parliament for Central Nova Scotia. "By upgrading our CH-149 Cormorant fleet, we are helping our search and rescue teams operate as safely and efficiently as possible while supporting hundreds of good paying jobs in our communities. This is great news for our province."
The first three helicopters of the total 16 will be completed at Leonardo's United Kingdom facilities. The work to upgrade the 13 in-service AW101/CH-149 Cormorant Search and Rescue helicopters will take place at the IMP Aerospace and Defence facility in Halifax, Nova Scotia. IMP personnel will undertake on-the-job training in the United Kingdom.
"The AW101/CH-149 "Cormorant" Search and Rescue helicopter fleet has been providing the Royal Canadian Air Force with a dependable SAR capability across Canada for over 20 years. This Mid-Life Upgrade programme will deliver a greater level of high technology to support the all-weather SAR capability that the country deserves. We're excited to execute this programme through Team Cormorant. This will reduce the cost of fleet ownership, while further increasing reliability, capability and safety for Canadians," said Gian Piero Cutillo, Managing Director of Leonardo Helicopters.
Minister Anand pointed out that the CMLU project is projected to contribute approximately $79 million annually to Canadian GDP and 650 jobs annually for Canadian companies over a 12-year period. She also noted that Canada's national security and economic prosperity go hand in hand.
The CH-149 Cormorant upgrades will ensure that that the aircraft remain operational for decades to come while also sustaining good jobs in Greenwood and Halifax, Nova Scotia and Gander, Newfoundland, and Labrador. The CMLU project ensures Search and Rescue operation capabilities clear across the country.
Related posts