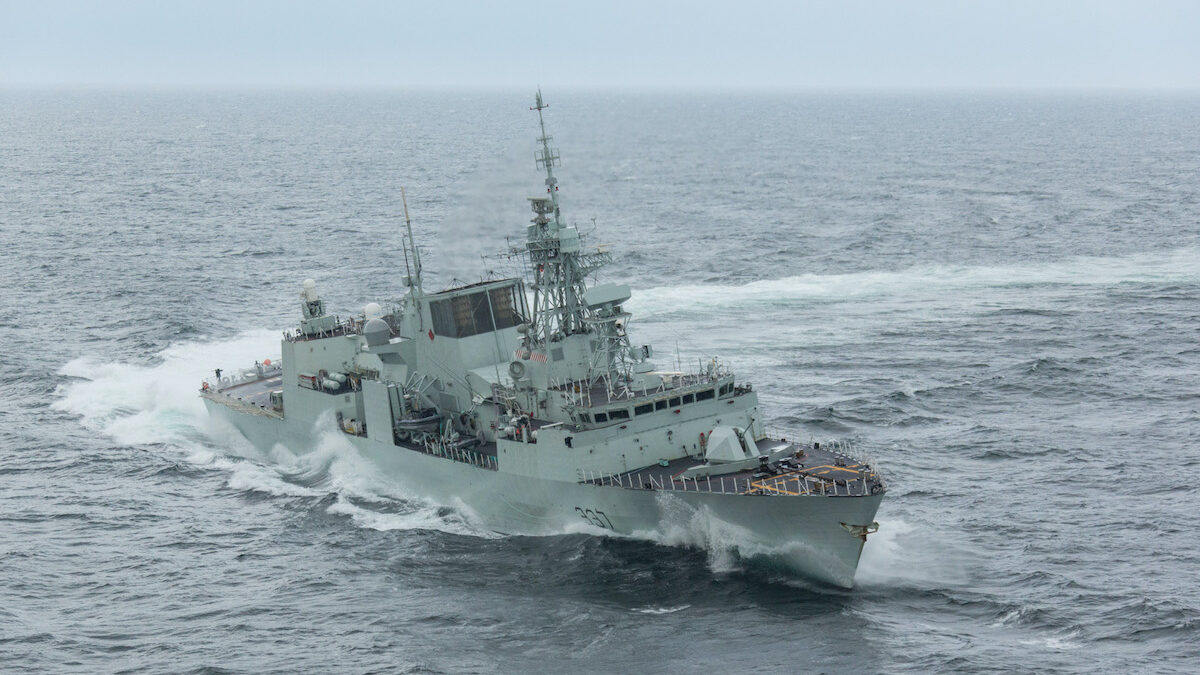 Canada awards Thales ISS contract for Halifax-class radar systems
Marcello Sukhdeo, October 20, 2020
2 min

read
2352
Defence Minister Harjit S. Sajjan announced earlier today an in-service support contract with Thales Canada to support the SMART-S MK2 radar system used on Canada's Halifax-class frigates. Valued at $4.6 million (taxes in), the contract will begin this fall and provide critical engineering, in-service support, and repair and overhaul services to ensure the radar remains operationally capable of detecting the location and range of possible air and surface threats up to 250 km away. 
"…As maritime threats continue to evolve, this investment in equipment will provide our people in uniform with the tools they need, to continue protecting Canadians and supporting peace and security missions at home and abroad," said Minister Sajjan.
This contract will run for one year with the option for an additional four years – by one-year extensions – in order to maintain support during the transition to future in-service support contracts. If all options are exercised, the entire contract has a potential value of up to $19 million (including taxes).
Installed as part of the Halifax-class Modernization Project, the SMART-S MK2 radar is the primary tactical radar used on the Halifax-class frigates. It is a medium-to-long-range 3-D radar that provides air and surface surveillance capabilities to the RCN's Halifax-class frigates.
The Halifax-class multi-role patrol frigates form the backbone of the Royal Canadian Navy and are used in monitoring and controlling Canadian waters, defend Canada's sovereignty, facilitate large-scale search and rescue activities, and provide emergency assistance as needed. By investing in the Halifax-class frigates, the government is working to ensure that the RCN is in combat readiness mode until the arrival of the Canadian Surface Combatant (CSC) ships. The 15 new CSC ships will replace the retired Iroquois-class Destroyers and the Halifax-class frigates, at an estimated cost of $56-60 billion. 
Related posts