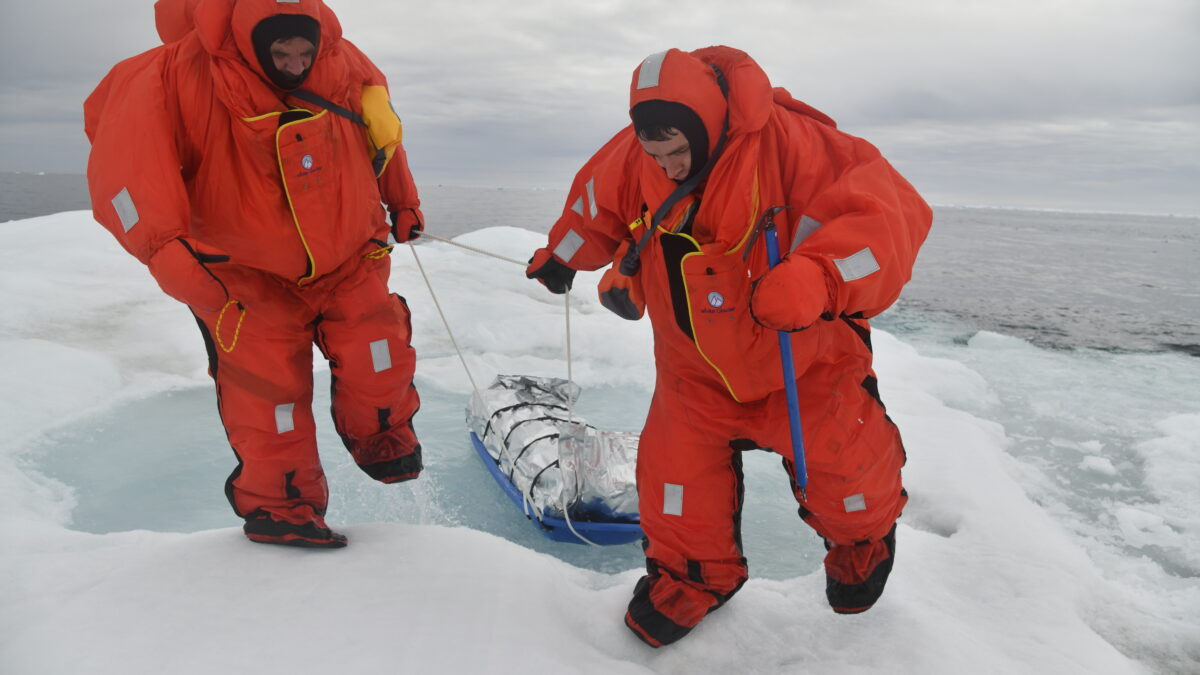 When Survival Means More than Just Meeting Compliance Standards
Vanguard Staff, May 12, 2022
3 min

read
1610
What price do you put on human life? If you're a vessel-operating company and care about the survivability of your customers, passengers and crew in an emergency situation at sea, then you'll want to ensure that your vessel is equipped with protective wear that does more than ticks a box for regulatory standards.
Introducing the Arctic 10+
The New Arctic 10+ Immersion Suit is all about survival, not simply compliance. It far exceeds all regulatory requirements for an Immersion Suit, even in Polar Regions, and demonstrates to those entrusted to your care that you have their safety firmly at heart. Excellent buoyancy allows users to float on the water (not in it) and a built-in "Splash Tent" protects them from the wind and waves. The Arctic 10+ Immersion Suit can be a personal life raft in the water, and a personal habitat on land, protecting users against the elements for a minimum of 5 days as mandated by the Polar Code. It is suitable for any vessel operating in extreme conditions or in cold water.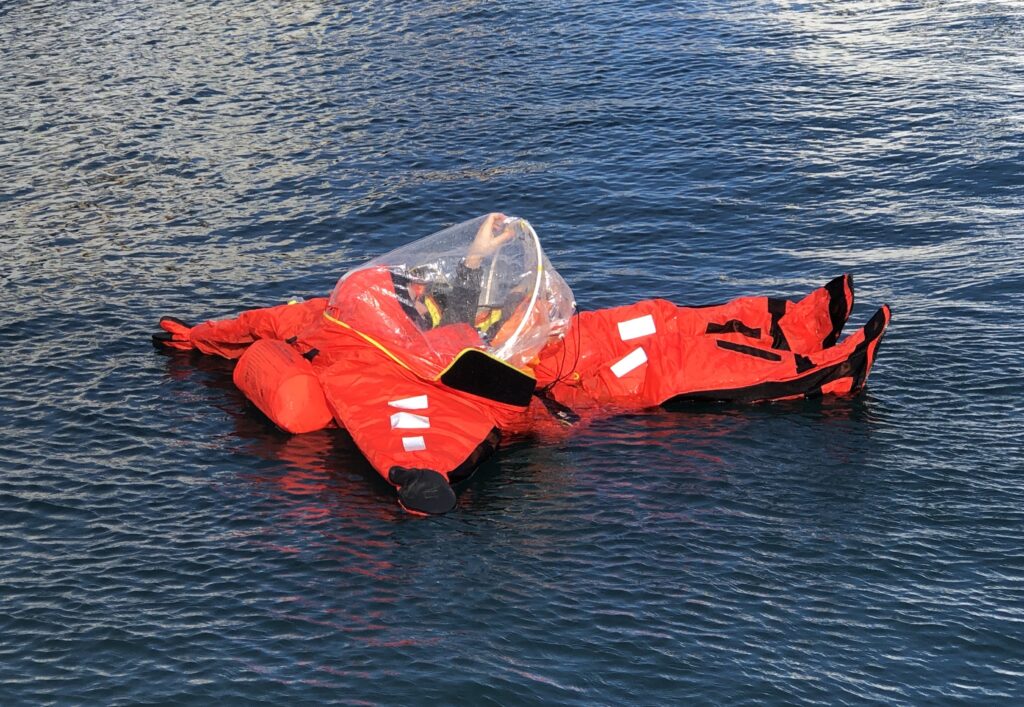 One of the innovative new features is the ability for the subject to remove his hands from within the suit, open the front zipper to have access to their bare hands for eating, drinking, and performing first aid. This can be done with the deployment of the built-in splash tent or without it. Also, if in temperate waters, the user can refresh himself under the hot sun, and then seal up again and be fully protected from hypothermia.
For Use in an Emergency
During an emergency someone can don an Arctic 10+ suit in as little as 1 minute. Our Arctic 10+ also offers greater fire protection, so users can go farther through flames to get to safety. It is also impact tested in case users need to jump from heights greater than the required regulation of 4.5m, allowing users to jump to the water from a higher deck to get to safety. The suits come standard with rescue harnesses, buddy lines, lights, reflective tape and special Vibram Soles that do not freeze in the cold or melt in high heat.
The Arctic 10+ is extremely comfortable for the user too. Comments from many of the test subjects were that "it feels like being on a water-bed inside of a sleeping bag". This is also important for survivability because if the user is panicking, uncomfortable, and cold, their survivability will be challenged.
Approved by the Highest Authorities
The Arctic 10+ is certified with US Coast Guard, Transport Canada, and European Union MED as a regulation immersion suit. It is the most advanced cold-water suit available today for cold-water regions such as Canada, Alaska, both coasts of the USA, northern Europe, South America, the Southern Ocean, and Antarctica. The Arctic 10+ is made in the USA.
Endorsement with Integrity
"The innovative design of White Glacier's Arctic 10+ immersion and survival suit is a game changer in the Canadian Arctic where southern SAR assets are several hours away. Emergencies happen, so you'll want to have access to the best equipment that preserves life." Colonel (Retd) Pierre Leblanc, former Commander of Canadian Forces in the Arctic.
---
Visit www.whiteglacier.com
Email info@whiteglacier.com
Related posts