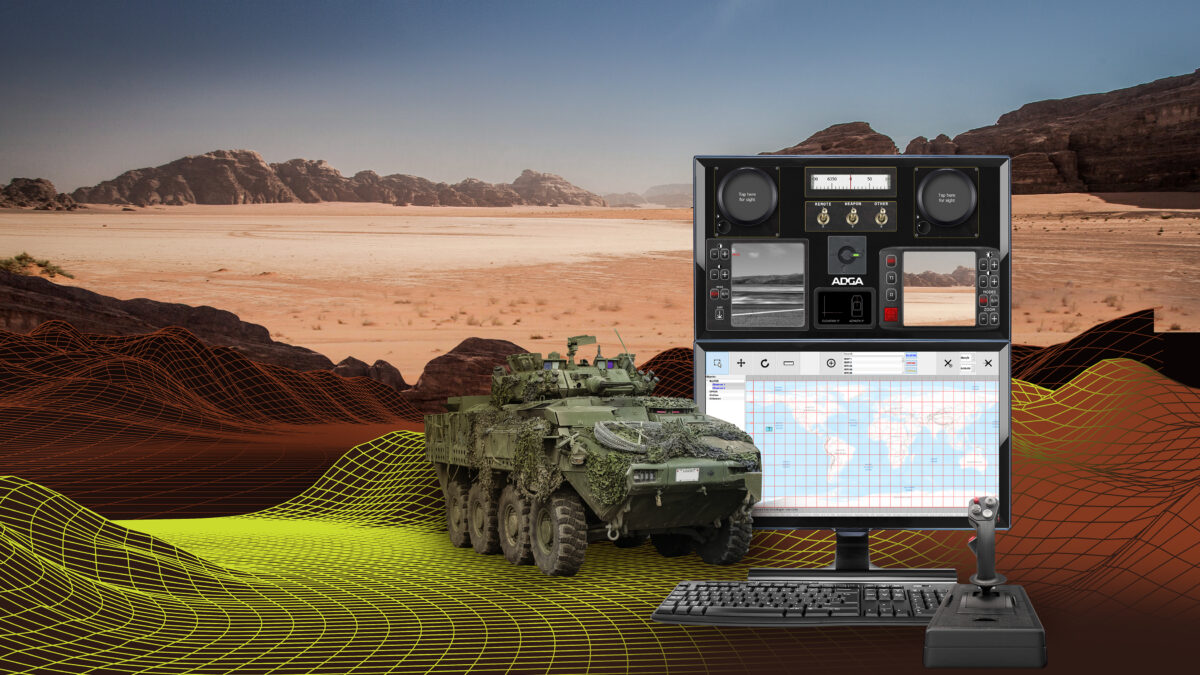 Preparing Today's Armed Forces in Tomorrow's Integrated Training Environments
Dan Bergeron, PMP, CD, May 12, 2022
3 min

read
2067
Introducing FULCON—a fully configurable, integrable simulation "ecosystem"
In response to preparing members of the Canadian Armed Forces (CAF) for domestic and international military operations and conflicts, synthetic simulation solutions in particular provide live, virtual training environments to help soldiers learn to react and engage more effectively once deployed in real-life situations.
Traditionally, many simulators have been custom-made, stand-alone systems not easily nor affordably integrated into common, collaborative network environments. With the demand for more sophisticated, configurable, and centralized synthetic simulation systems growing, ADGA already has the framework and technical capabilities in place.
Among ADGA's core services are leading edge, cost efficient simulation solutions—ranging from R&D and software development, to training and in-service support. Currently, ADGA works within all three CAF environments to provide quality modelling and simulation support: a Modelling and Simulation (MODSIM) contract with the Canadian Army, and contracts with the Royal Canadian Navy and the Royal Canadian Air Force for Simulation Technical Investigation and Engineering Support (SimTIES).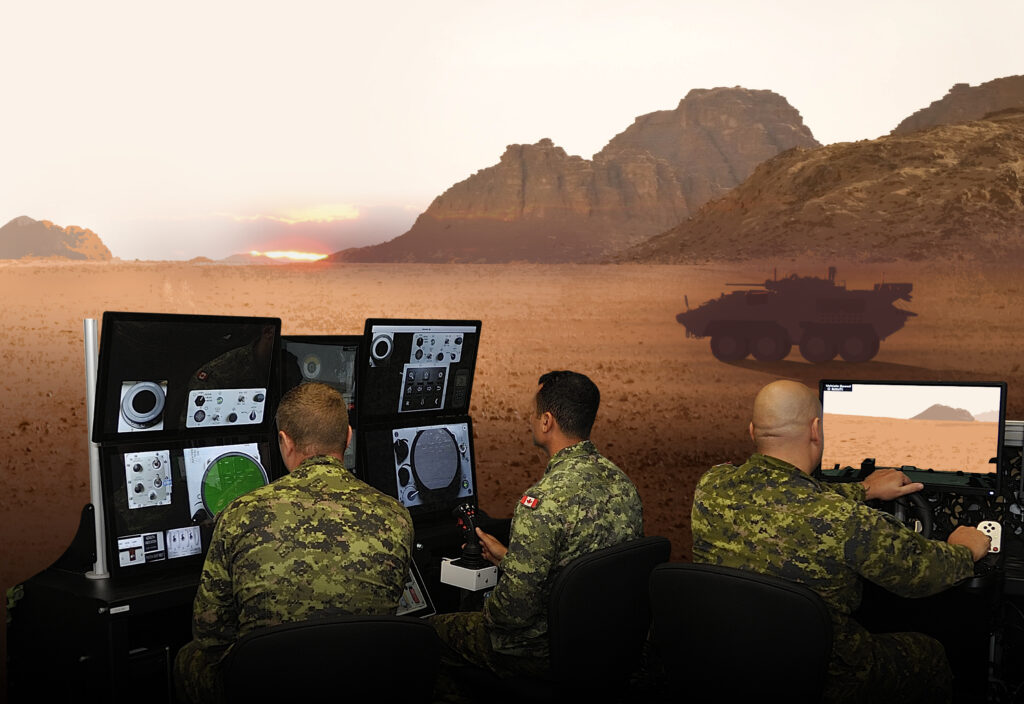 FULCON's features and benefits
ADGA's Fully Configurable (FULCON) framework is engineered to simplify and accelerate the development process for producing new task-based training platforms within common virtual environments. No longer limited by stand-alone systems, FULCON opens up possibilities for a fully configurable and integrated simulation "ecosystem" capable of supporting land, air, sea, and space training throughout the defence and security community.
Among its many features, FULCON can:
accelerate the development of low to medium fidelity training systems
provide the configuration and communications to common military and commercial simulation engines and image generators
control the virtual environment view that students see in front of them via an instructor training station
use common protocols such as CIGI, which enables FULCON to be SIM-agnostic and provide the same view in multiple military or commercial virtual environments
enable a set of common interactive user controls, such as operating a switch or a dial, which can be later defined within the training platform
empower developers to reuse code for new simulators while achieving a common look and feel throughout
Examples of integration across platforms within the CAF include the SimSpeak voice network simulation system, currently embedded in both the RCAF's CH-146 MRTT and the CA's Interim Crew Gunnery System (ICGS) virtual trainers.
As another example, testing done between ADGA's MODSIM group in Kingston and the Ottawa SimTIES development team has demonstrated encouraging results in terms of the coordination, selection, and engagement of targets in a synchronized manner, independent of the image generator utilized. These results show the potential to provide joint training at the individual crew level, with already-fielded training systems.
To realize the vision for a common synthetic simulation environment for all CAF environments requires a collaborative mindset, partnerships with industry experts, and common standards for platform integration. Having worked closely with the CAF to advance its modelling, simulation, and networking needs for more than a decade, our team at ADGA values this relationship while continuing to enhance and expand our capabilities in leading edge, cost efficient simulation solutions.
Founded in Ottawa in 1967, ADGA Group Consultants Inc. (ADGA) works closely with clients to solve complex business problems by assessing, designing, building, and operating the systems and processes necessary to meet their requirements. ADGA delivers strategic insights and world-class solutions across government and private sector clients operating in the defence and security markets. ADGA is also committed to initiatives, policies and collaborations that contribute to jobs, innovation and economic growth across Canada.
Related posts