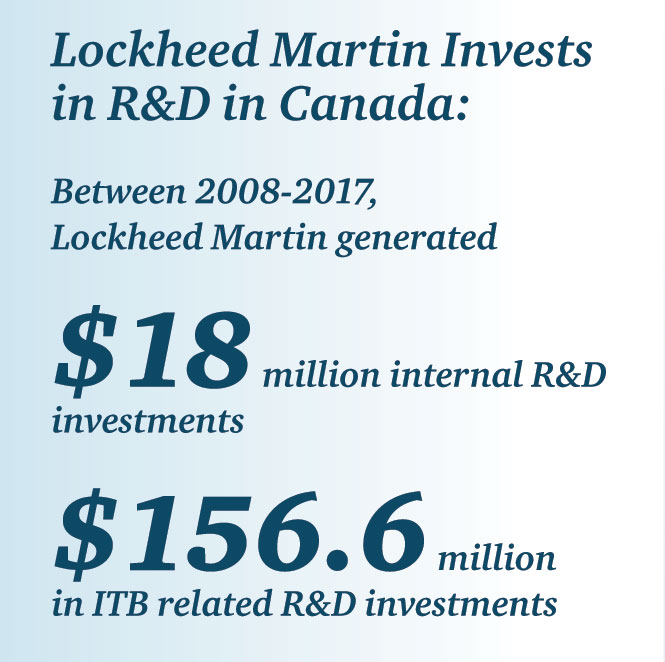 Lockheed Martin Study of Economic Impact in Canada
Sponsored Content, November 7, 2018
0
3 min

read
565
Lockheed Martin has been operating in Canada for nearly 80 years across all lines of business supporting both defence and commercial sectors. In 2018, Lockheed Martin retained PricewaterhouseCoopers (PwC) to estimate its economic footprint in Canada over the last 10 years (2008-2017) and to explore the extent to which this economic footprint supports the Canadian government's priorities. The following represents the executive summary of this report, for the complete report go here.
Lockheed Martin Canada has a corporate vision that aligns with the Government of Canada's focus on achieving sustainable growth for the Canadian economy through innovation and exports and is committed to deploying its resources in a manner that will increase new skills development. A basic step in achieving these goals is to establish a baseline against which current initiatives and future activities will be benchmarked.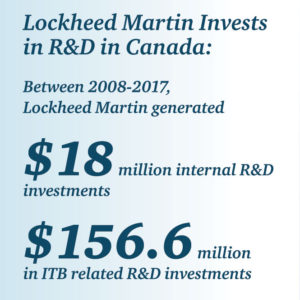 Lockheed Martin Corporation began operating in Canada in 1937. This led to the establishment of Lockheed Martin Canada, with its head office based in Ottawa. Lockheed Martin Canada represents all of Lockheed Martin Corporation's lines of business, which are: Rotary and Mission Systems, Aeronautics, Missiles and Fire Control, and Space. Currently, its primary focus is on naval Combat Systems Integration and training. A major program for Lockheed Martin Canada is the CMS 330 Combat Management System. This system was developed in Canada and was used in the modernization of Canada's 12 Halifax- Class Frigates. Lockheed Martin Canada subsequently won Combat System Integrator roles in Chile and New Zealand, through open competitions, against the world's best-known Combat System Integrators. Several Lockheed Martin aircraft are used by the Canadian Forces including the CC-130 Hercules, a helicopter made by Sikorsky, a Lockheed Martin company. In-service support for these programs also generates substantial economic activity in Canada. Lockheed Martin Canada also provides aircraft sustainment, training simulators, target systems, and electronic warfare systems.
In addition to Lockheed Martin Canada's activities, Lockheed Martin Corporation purchases intermediate goods from Canadian suppliers for aircraft, satellites and other systems assembled in the United States (also referred to in this report as "US"). Lockheed Martin Canada and Lockheed Martin Corporation have relationships with over 1,400 Canadian suppliers who provide inputs for systems assembled in Canada and the US. Canadian suppliers have provided maintenance and parts for Canada's CC-130 Hercules aircraft, Canada's CC-130J Super Hercules, other nations' Hercules, and F-35 Lightning II fighter jets flown by air forces around the world.
Over the last 10 years, Lockheed Martin Canada's operating activities, as well as purchases made by Lockheed Martin Corporation, have generated and facilitated substantial economic activity in Canada, as demonstrated through the following metrics: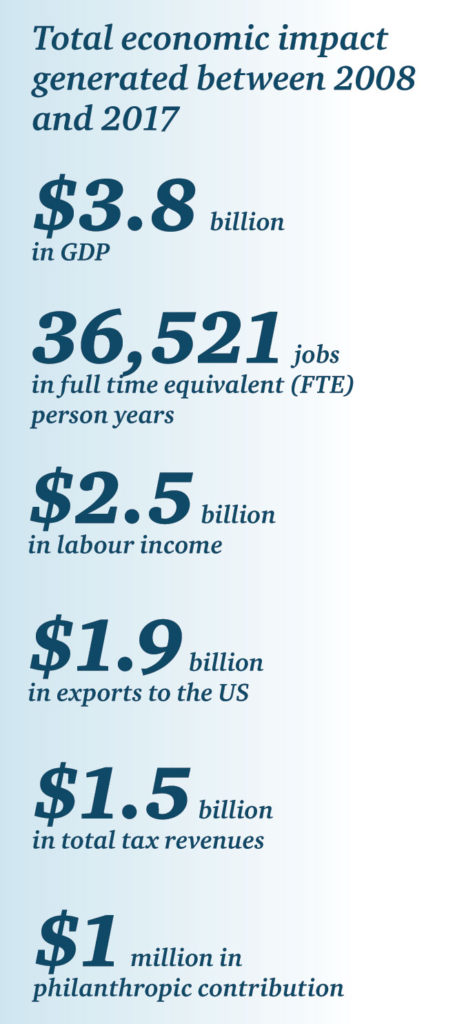 Lockheed Martin Canada and its suppliers operate in every province in Canada, thus distributing the economic benefits it generates across the country. In addition to the contributions made throughout its supply chain, Lockheed Martin Canada provides benefits to the Canadian economy as outlined below in Figure 1.

Through these additional elements, our review concludes that Lockheed Martin Canada provides significant economic benefits to the Canadian economy. Lockheed Martin Canada has a workforce of 1,000 employees. In 2017, the average salary of these employees was $90,527, which is 28 per cent higher than the average Canadian aerospace product and parts manufacturing salary, and 45 per cent higher than the average computer and electronic product manufacturing salary.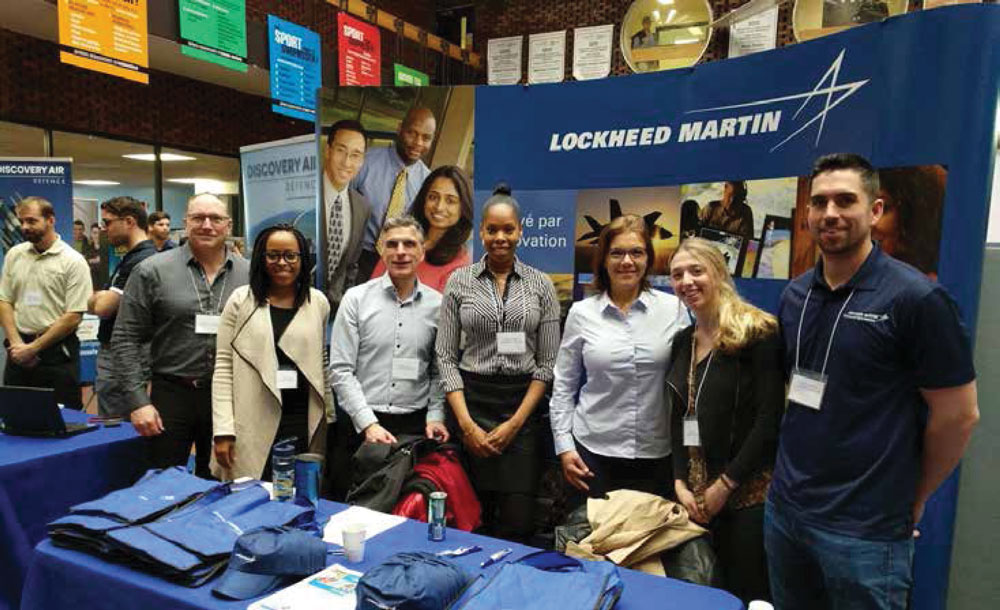 PwC assessment suggests that Lockheed Martin Canada's actions are largely consistent with the Canadian government's major priorities. Moreover, Lockheed Martin Canada is actively identifying key areas that require further improvement in its quest to fully adhere with those priorities.
For a copy of the full report: Lockheed Martin Study of Economic Impact in Canada, go here.
Related posts