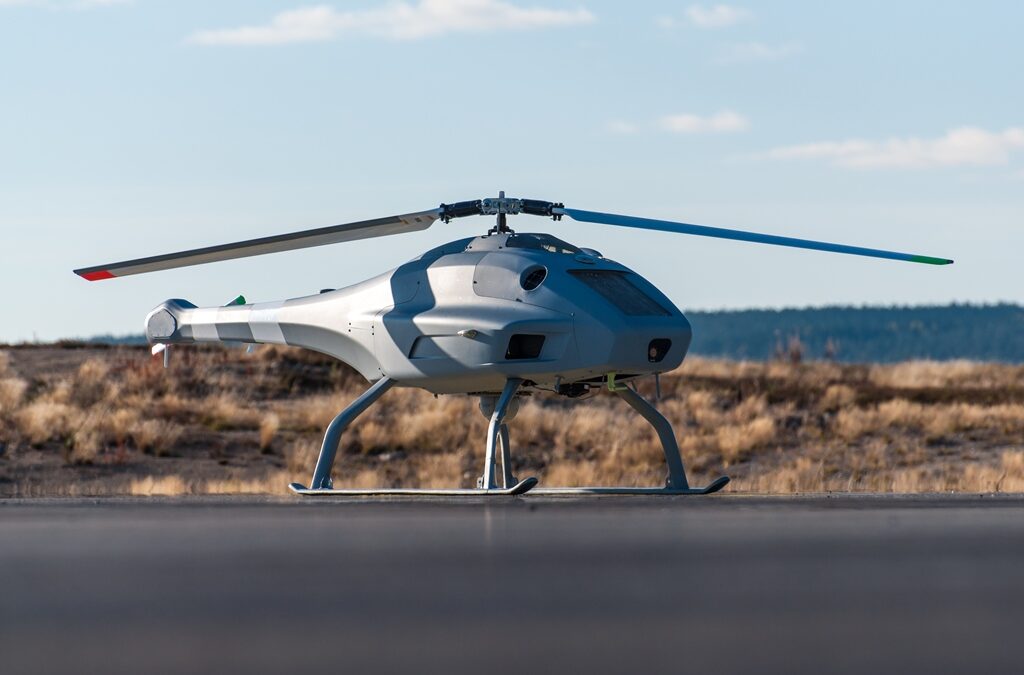 Artificial Intelligence, Surveillance and Reconnaissance for the Royal Canadian Navy
Sponsored Content, September 30, 2020
4 min

read
4994
The Royal Canadian Navy (RCN) capabilities are rapidly evolving through its aggressive defence-policy mandated modernization program. The modernization of two capabilities in particular will significantly impact maritime operations: Intelligence, Surveillance, Target Acquisition, and Reconnaissance (ISTAR); and Electronic Warfare (EW). With new and more powerful sensor technologies integrated into airborne, surface and subsurface sensor systems, the RCN will have more data than ever to contribute to the comprehensive Recognized Maritime Picture (RMP). The problem, however, is that the value of this massive amount of raw, single and multi-source data is limited due to the complex task of transforming it into decision-quality information and intelligence.
At Xtract AI, we believe Artificial Intelligence (AI) technologies offer the most significant opportunity to address this problem. As a component 1B company for the Department of National Defence and Canadian Armed Forces' Innovation for Defence Excellence and Security (IDEaS) program, Xtract AI is currently working on the Detection and Classification of Objects of Interest, offering an exciting opportunity for the RCN to work with Xtract AI to solve this problem and shape the solution. Xtract AI is now seeking stakeholders from the RCN, as well as business partners, to collaboratively pursue solutions that leverage sensor data in a manner that shortens the decision-action cycle.
The opportunities for AI to augment sensor operators in the collection, processing, exploitation, and dissemination of data, information and intelligence, are vast. For example, AI can be built into a manned or unmanned ISTAR or into EW platforms to help reduce bandwidth requirements when transmitting sensor data; into the terminals at which operators interpret sensor data; or into a suite of intelligence analysis tools used by analysts on Her Majesty's Canadian Ship (HMCS) Trinity. In all three cases, AI-enabled detection, classification and tracking of objects of interest—such as an airborne, surface, or subsurface target contact by electro-optical, infra-red, radar, or sonar sensors—offer opportunities to reduce the cognitive load of sensor operators and elevate them to higher-level tasks. This will also help achieve economies of effort and scale, as well as significantly improve sensor utilization rates supporting situational awareness and decision-making.
There are several obstacles to realizing the opportunity AI provides, however. While the technology has evolved rapidly in support of private industry, military applications have lagged due to the obstacles presented by the unique conditions in which the RCN operates.
These obstacles include, but are not limited to, insufficient volumes of quality data to confidently train models, and labour intensive data labelling and complex system integration requirements. The security classification of sensor data also challenges the RCN's ability to work with tier-1 computer science and engineering talent found in the private sector. Significant resistance to change is expected given that the real-world operational value of AI has yet to be fully demonstrated, especially in a network-contested environment. Other challenges that must also be addressed, include the insufficiency of C4ISR infrastructure on-board RCN platforms to meet the computational demands of AI. Nowhere are these deficiencies more apparent, or relevant, than in support of real-time decision-making at the edge, on a ship, at sea, on an operation, in a contested environment.
Given these challenges, the RCN will need to collaborate closely with private industry to operationalize AI. Trust, whether human or machine, is earned through a robust force development, generation and employment process. To realize this, industry experts must be able to work together with the operators and analysts living these challenges daily. To ensure AI technologies integrate into the existing operational systems architecture, an agile engineering and design process that delivers iterative, incremental improvements to capabilities will be paramount. If these conditions can be met, AI will have its best chance of evolving beyond a lab environment to its procurement, integration and adoption by the RCN organizations. Working with Xtract AI through the IDEaS program offers just this opportunity. 
To learn more, reach out to Cornell P Pich – VP Business Development – cornell@xtract.ai – 604-653-8628.
Xtract AI is an approved vendor for key procurement groups, including the Government of Canada Approved Source List Tier 1, 2, & 3 AI Vendor.
Related posts