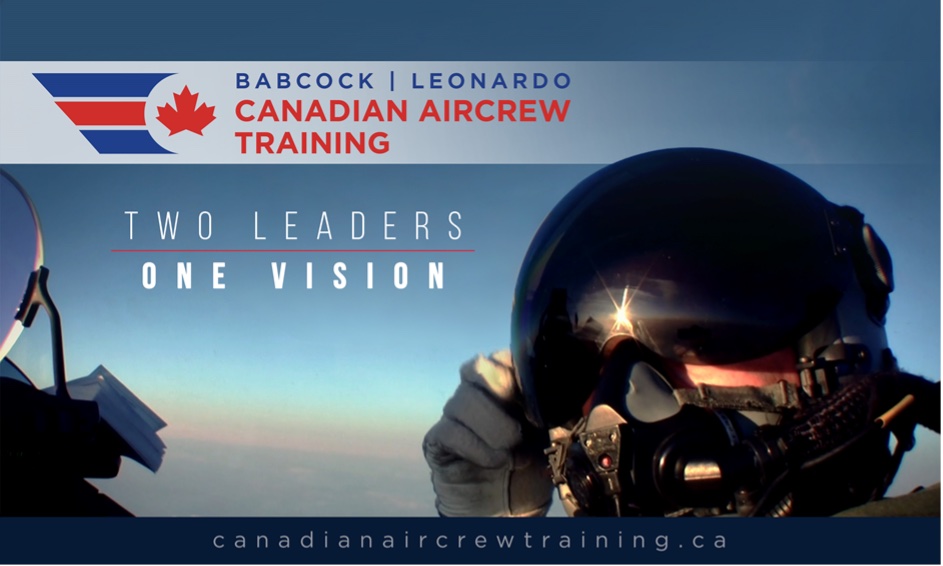 Aerospace industry leaders collaborate on Canadian aircrew training
Sponsored Content, October 15, 2021
2 min

read
1899
This year two among the most significant aerospace industry leaders have come together in their joint pursuit of a solution for Canada's Future Aircrew Training (FAcT) program.
In May 2021, Babcock and Leonardo announced their intent to jointly pursue Canada's FAcT program. In August, a teaming agreement was executed between Babcock Canada and Leonardo Canada, highlighting the two companies' dedication to Canada, their global expertise and their commitment to being Canada's ensuring partner for future aircrew training. The team is now known as Babcock Leonardo Canadian Aircrew Training.
Both Babcock and Leonardo are leading international aerospace, defence and security organisations and military training providers, which only adds further weight behind their solution for Canada's FAcT program.
The team has strong in-country roots, with over 1,000 Canadian employees at 12 Canadian sites, and together Babcock and Leonardo have been working in Canada for over 50 years.
Babcock Leonardo Canadian Aircrew Training is committed to the delivery of an innovative aircrew training solution that will leverage the companies' extensive fixed-wing and rotary-wing training experience, and civil and military mission support services.
With significant experience in building and managing comprehensive training systems for customers worldwide, the new Canadian team will facilitate the development of a modern and scalable military training infrastructure that will leverage a solid supply chain founded and based in Canada.
At the heart of this partnership is the motivation to work with a Canadian supply chain, local communities, and Indigenous partners, which will add value to Canada now and into the future.
Jana Lee Murray, Babcock Leonardo Canadian Aircrew Training – Program Director, commented: "The new team is ready to invest in Canada and work collaboratively with Indigenous partners and communities."
"With the team's far-reaching know-how and deep ties to Canada's military, Babcock and Leonardo can provide an innovative and comprehensive training solution with optimal benefits to Canada's economic and strategic goals through the FAcT program."
This was further emphasised on September 10th when Babcock Leonardo Canadian Aircrew Training announced FlightSafety International, L3Harris Technologies, and Top Aces as strategic partners for the FAcT program.
A modern air force needs an advanced training solution based on cutting-edge technology, focused on early streaming, and better output standards with lower costs.
From basic to advanced flying training for air forces, navies, and armies, Babcock delivers unrivalled technical instruction across multiple locations and aircraft types. Complimenting Babcock's services, Leonardo is a world leader in the training sector and can cover the entire pilot training syllabus with a unique range of platforms, systems and technologies, allowing the training syllabus to be tailored to air force requirements.
Babcock Leonardo Canadian Aircrew Training is committed to building a strong Canadian Team, reinforcing their existing long-term relationships and partnerships with the Canadian Government and Canadian industry.
Related posts