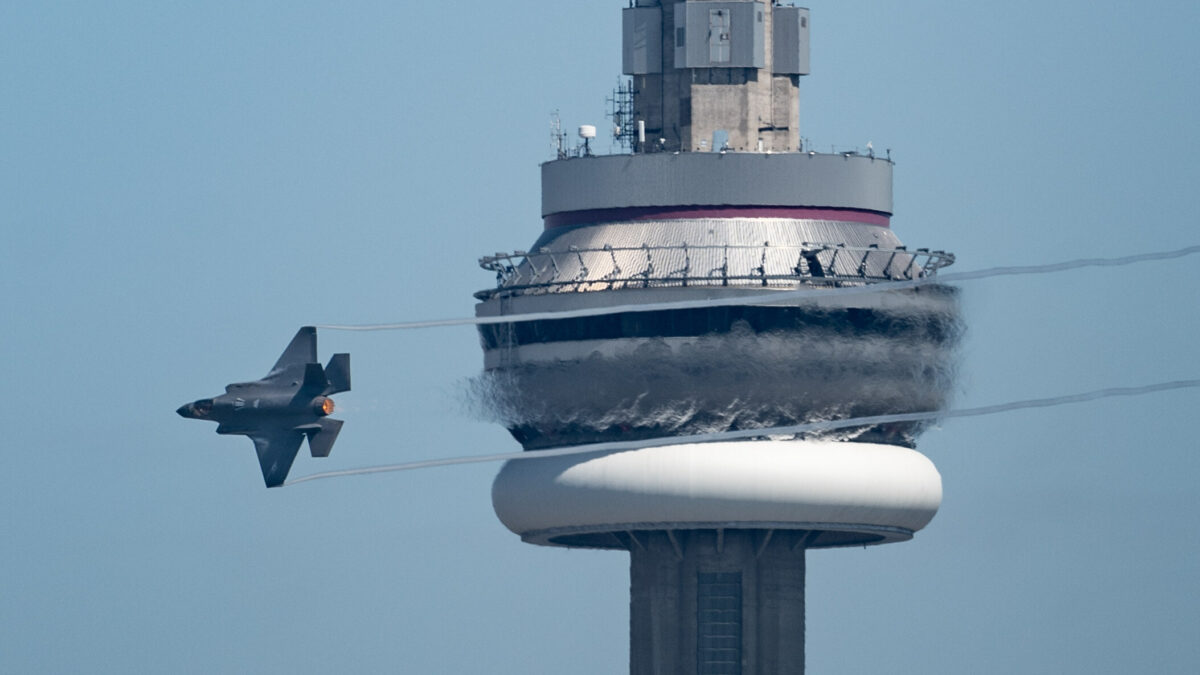 Through Canada's defence policy, Strong, Secure, Engaged, Canada has committed to the purchase of a new advanced fighter jet fleet for the Royal Canadian Air Force (RCAF). On January 9, the Honourable Helena Jaczek, Minister of Public Services and Procurement, the Honourable Anita Anand, Minister of National Defence, and the Honourable François-Philippe Champagne, Minister of Innovation, Science, and Industry, announced that the new fleet will be comprised of 88 of Lockheed Martin's 5th Generation F-35 Lightning II aircraft. This agreement has been finalized with United States (US) government and Lockheed Martin with Pratt & Whitney through an open, fair, and transparent competition process.
"This is an important milestone in the significant process to purchase modern fighter jets for the Royal Canadian Air Force and an example of an open, fair and transparent competitive procurement. Canadians take great pride in their armed forces, and it is more important than ever to ensure that those who serve our country have the right equipment to keep Canada safe and secure, while supporting opportunities for Canada's aerospace and defence sector," said the Honourable Helena Jaczek, Minister of Public Services and Procurement.
The Government of Canada is committed to acquiring modern military equipment to keep Canadians safe and protected, and to support the security of international allies and partners. This procurement of F-35s is a giant step forward in strengthening Canada's operational capability with its allies as a cornerstone for interoperability with NORAD and NATO. The F-35 gives its pilots against any adversary, enabling them to complete their mission and come home safe. The aircraft is considered a critical node in the 21st Century Security mission space. The first deliveries of the F-35 to the RCAF are expected to begin in 2026 with the entire fleet reaching full Operational Capability sometime between 2032 and 2034.
The Honourable Anita Anand, Minister of National Defence, commented that, "in today's complex global environment, Canada requires a military that is flexible, agile, and capable of responding to a variety of unforeseen situations. We are committed to ensuring that our current and future aviators have the most advanced equipment possible to do just that. Canada requires a fighter fleet to contribute to the safety and security of Canadians and protect the sovereignty of one of the largest expanses of airspace in the world. We are thrilled to announce today that Canada has selected the F-35 as the fighter aircraft that will fill this important role."
"Together with our Canadian industry partners, we are honoured by this selection and the sustainment of critical jobs that will continue to equip Canadian workforces with advanced skills," said Lorraine Ben, chief executive, Lockheed Martin Canada. "The F-35 program yields tremendous economic benefits for Canada's aerospace and defence industry, and we look forward to continued growth."
This purchase represents the largest investment in the RCAF in 30 years and is projected to cost $19 billion. This price tag includes associated equipment, sustainment set-up and services, as well as the construction of Fighter Squadron Facilities in Bagotville and Cold Lake. In the face of the rules-based international order being challenged around the world, the F-35 is considered essential for the protection of Canadians. The fleet will also enhance Arctic security and national sovereignty while enabling Canada to meet NATO, NORAD, and other obligations well into the future. The government of Canada is very confident that the F-35 represents the requirements the best value for money, flexibility, protection against risks, performance, and delivery assurances.
"We are honored the Government of Canada has selected the F-35, and we look forward to continuing our partnership with the Royal Canadian Air Force and the Canadian defence industry to deliver and sustain the aircraft," said Bridget Lauderdale, Lockheed Martin's vice president and general manager of the F-35 program. "The selection of F-35 strengthens allied airpower in Canada, North America and around the world."
This historic announcement not only serves to defend Canadians but is also excellent news for Canadian businesses and workers in the aerospace and defence sector. It is widely estimated that the acquisition and initial sustainment of the F-35 project will contribute over $425 million annually to Canada's gross domestic product and nearly 3,300 jobs annually over a 25-year period. A substantial investment in National Defence infrastructure also coincides with the purchase as renewal at various basses across Canada will include Canadian construction and site maintenance companies. Additionally, there will be significant sustainment opportunities related to the new Canadian fleet with opportunities in areas such as airframe and engine depots as well as training and maintenance of components over the life of the fleet.
"This announcement marks one of the most significant investments in the Royal Canadian Air Force in more than 30 years. Our world-class Canadian industry is well positioned to continue to participate in new fighter capabilities, providing key components and services right here in Canada. This will help grow Canada's aerospace and defence industries in cutting-edge technology for decades to come, with opportunities in both production and sustainment of the Canadian and global fleets," explained the Honourable François-Philippe Champagne, Minister of Innovation, Science and Industry.
This agreement means that Canada stands at the ready with the most advanced and modern equipment available to protect itself for years to come.
Related posts