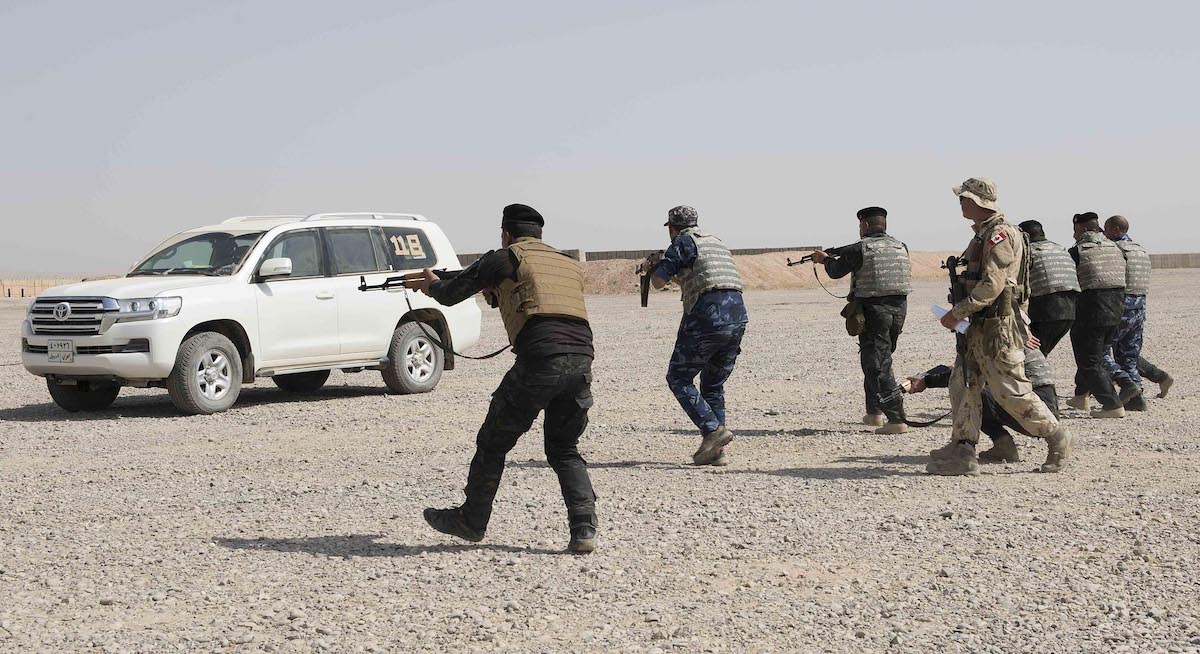 Canada renews its contribution to Operation IMPACT until March 31, 2022
Marcello Sukhdeo, March 30, 2021
1 min

read
3479
Canada's defence minister, Harjit S. Sajjan announced today that the Government of Canada is extending Operation IMPACT until March 31, 2022 with the authority to deploy up to 850 Canadian Armed Forces personnel. Operation IMPACT's goal is to build the military capabilities of Iraq, Jordan, and Lebanon, and help set the conditions for security and stability.
Through this one-year renewal, the Canadian Armed Forces (CAF) will continue to play an important role in Iraq, Jordan, and Lebanon. According to a news release, this renewal is part of the Global Coalition and NATO Mission Iraq, which will allow the CAF to continue to work with its partners and Allies to ensure the defeat of Daesh and promote regional stability. It will also provide training and capacity-building assistance to the Iraqi Security Forces, the Jordanian Armed Forces and the Lebanese Armed Forces.
Since starting in 2014, Operation IMPACT has provided the means for Canada to support its partners in the Middle East in helping with peace and security in the region.
"Canada will remain a reliable partner in multinational operations around the world. By renewing Operation IMPACT, we are reinforcing Canada's support to our NATO Allies and our partners in the Global Coalition, and continuing our important work in the Middle East," said Minister Sajjan. "The Canadian Armed Forces continues to help build the conditions for stability and security in the region."
Related posts