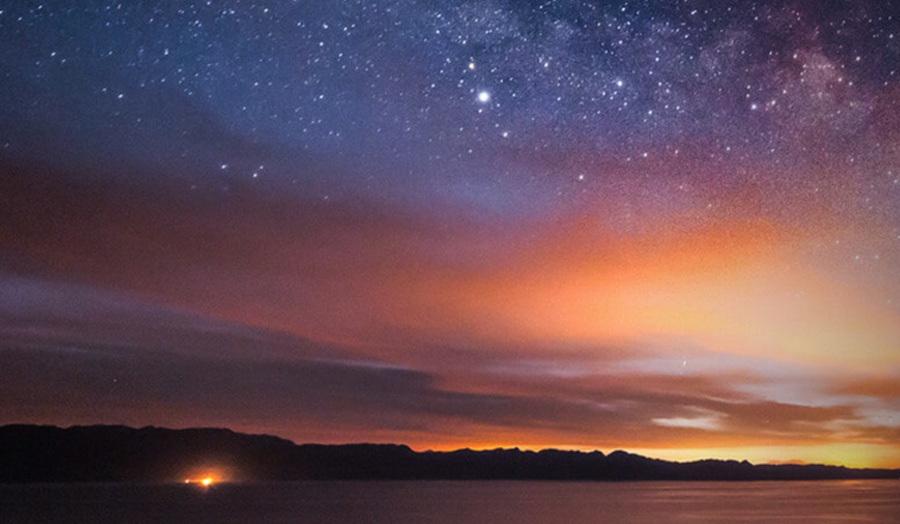 Viasat and Inmarsat to create a New Leading Global Communications Innovator
Marcello Sukhdeo, November 9, 2021
5 min

read
2094
Viasat, a global communications company, and Inmarsat, a leading provider of global mobile satellite communications services, announced recently that they have entered into a definitive agreement under which Viasat will acquire Inmarsat in a transaction valued at $7.3 billion.
According to a news release, this acquisition will create a leading global communications innovator with enhanced scale and scope to affordably, securely and reliably connect the world. The complementary assets and resources of the new organization will enable the availability of advanced new services in mobile and fixed segments, driving greater customer choice in broadband communications and narrowband services (including the Internet of Things or "IoT").
The combined company intends to integrate the spectrum, satellite and terrestrial assets of both companies into a global high-capacity hybrid space and terrestrial network, capable of delivering superior services in fast-growing commercial and government sectors. This advanced architecture will create a framework incorporating the most favourable characteristics of multi-band, multi-orbit satellites and terrestrial air-to-ground systems that can deliver higher speeds, more bandwidth, greater density of bandwidth at high demand locations like airport and shipping hubs and lower latency at lower cost than either company could provide alone.
"This is a transformative combination that advances our common ambitions to connect the world. The unique fusion of teams, technologies and resources provides the ingredients and scale needed for profitable growth through the creation and delivery of innovative broadband and IoT services in new and existing fast-growing segments and geographies," said Viasat's Executive Chairman Mark Dankberg. "Inmarsat's dual-band global mobile network, unique L-band resources, skills and capabilities in the U.K. and excellent technical and operational talent worldwide, are powerful complements to Viasat's business. Together, we can advance broadband communications and create new hybrid space and terrestrial networks that drive greater performance, coverage, speed, reliability and value for customers. We look forward to welcoming the Inmarsat team into the Viasat family."
The release states that both companies have proven track records of product and service innovation. Viasat has advanced North American residential and aviation connectivity and defence communications with technology and business models embraced by customers. Viasat is also recognized for driving change through its pioneering ultra-high-capacity satellite technology, which has delivered superior value at attractive, affordable economics.
Inmarsat on the other hand has an exceptional presence in the growing global mobility segment and is at the forefront of network design with its recently announced multi-dimensional mesh network. It is preparing to expand its global network later this year with its most powerful and advanced software-defined commercial communications satellites ever, offering both Ka- and L-band capabilities. Inmarsat has a global presence, a robust distribution channel spanning the rapidly growing mobility, government, IoT and enterprise sectors and currently provides safety and connectivity services to more than one million mobility and defence platforms.
"Joining with Viasat is the right combination for Inmarsat at the right time," said Rajeev Suri, CEO of Inmarsat. "Viasat is a terrific innovator and Inmarsat brings some powerful additions: global reach, a broad distribution channel, robust business momentum and a presence in highly attractive global mobility segments. Together, the two companies will create a new global player with the scale and scope to help shape the future of a dynamic and growing industry. The combination will create a strong future for Inmarsat and be well-positioned to offer greater choice for customers around the world, enhanced scope for partners and new opportunities for employees. The industrial logic is compelling and ensures that the U.K. has a strong and sustainable presence in the critical space sector for the long term."
The combined company will be able to offer:
A broad portfolio of spectrum licenses across the Ka-, L- and S-bands and a fleet of 19 satellites in service with an additional 10 spacecraft under construction and planned for launch within the next three years.
A global Ka-band footprint, including planned polar coverage, to support bandwidth-intensive applications, augmented by L-band assets that support all-weather resilience and highly reliable, narrowband and IoT connectivity.
The ability to unlock greater value from Inmarsat's L-band spectrum and existing space assets by incorporating Viasat's state-of-the-art beamforming, end-user terminal and payload technologies and its hybrid multi-orbit space-terrestrial networking capabilities.
Viasat's highly vertically-integrated technology and service offerings, along with Inmarsat's extensive eco-system of technology, manufacturing and service distribution.
Viasat plans to build on Inmarsat's presence in the U.K. and is committed to preserving and growing the investment of the combined company in U.K. space communications, as well as supporting the recently published National Space Strategy. The combined company will cooperatively engage with the U.K. government with a view to operating in the U.K. consistent with the commitments previously made by Inmarsat/Connect BidCo, and expects continued constructive engagement across the U.K.'s thriving innovation ecosystem. It further intends to work closely with the U.K. government to bring additional space capabilities and other advanced technologies to the country as well as long-term, highly skilled engineering and related jobs for U.K.-based employees. Viasat plans to preserve and grow Inmarsat's London headquarters, as well as its footprint in Australia and Canada and across Europe, the Middle East, Africa and Asia Pacific.
The transaction is expected to close in the second half of calendar year 2022, subject to the approval of Viasat stockholders, the receipt of certain regulatory approvals and clearances and the satisfaction of other customary closing conditions.
Related posts