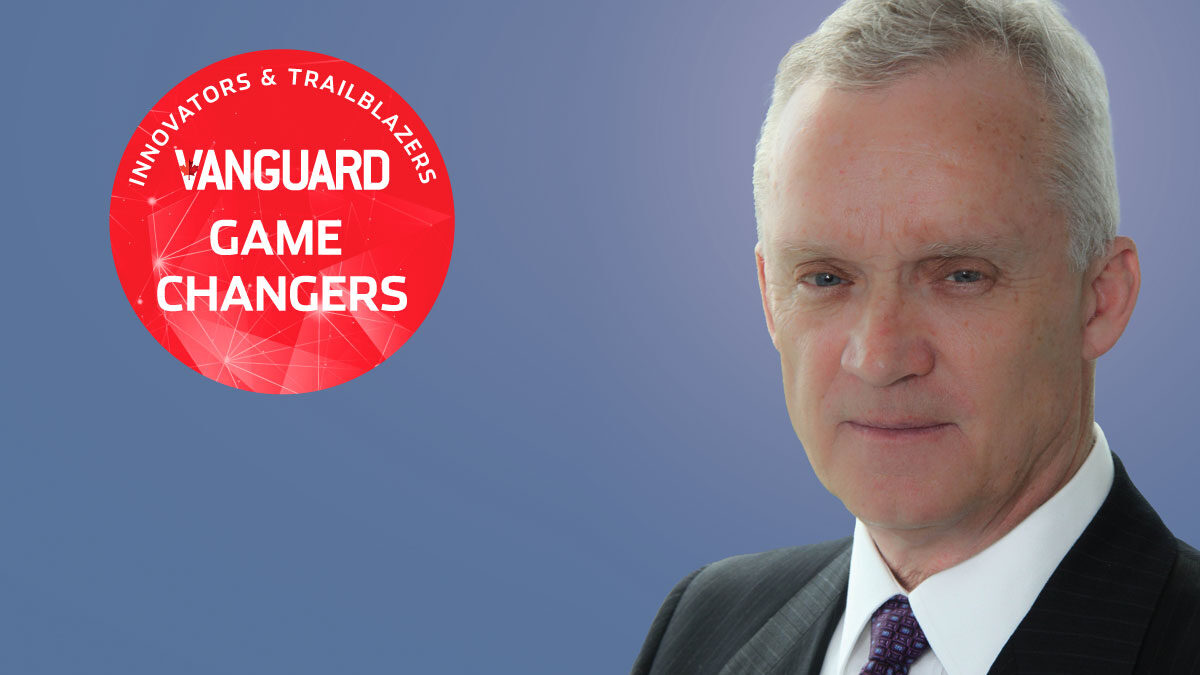 Charles "Duff" Sullivan, an individual who has significantly impacted the industry, currently serves as the Country Leader, Managing Director, and President of Boeing Canada Operations Ltd. In our June/July Game Changers feature, we showcase his remarkable achievements. Charles embarked on his professional journey by enlisting in the Royal Canadian Air Force back in 1979. During his time there, he received training on the CT-114 Tutor and later went on to predominantly pilot fighter aircraft.
After dedicating 31 years to the RCAF, "Duff" ventured into the private sector in 2009, assuming key leadership positions such as Chief Operational Safety at NAV Canada and Chair of Canada's Transportation Appeal Tribunal. Boasting an extensive background comprising over 3,500 hours of jet aircraft flight experience, including 1,600 hours specifically on the CF-18 Hornet, Charles joined Boeing in 2020. As the Country Leader, he effectively harnesses his comprehensive military and civilian expertise to spearhead various initiatives pertaining to defense and security, as well as the aviation and aerospace sectors.
---
How did you start out in this industry and how has it brought you to where you are today?
I joined the RCAF in 1979, instructed on the CT-114 Tutor for four years and then went on to fly fighters for the majority of my air force flying career.
After 31 years in the Royal Canadian Air Force, I transitioned to the private sector in 2009 and took on leadership roles such as Chief Operational Safety at NAV Canada and Chair of Canada's Transportation Appeal Tribunal. Joining Boeing in 2020 aligned with my career path, which, by the way, included over 3,500 hours flying jet aircraft, 1,600 of which were flown on the CF-18 Hornet. As Boeing's country leader I have an opportunity to leverage my various military and civilian experiences to champion initiatives related to defence and security, aviation, and aerospace.
What is your role at your organization today?
As Boeing's country leader in Canada, I represent the company across Canada's aviation and aerospace industry. I champion Boeing's brand, identity, reputation and business opportunities and lead government relations with government ministers, senators, MPs, DND, the RCAF and across Canada's 10 provinces and three territories. I also support Boeing's business units (Commercial Airplanes, Defense, Space & Security, Global Services) and country-wide supplier discovery efforts.
What was your most challenging moment?
I've had several challenging moments over my 44-year career, and it is difficult to single out just one moment, but as a combat-ready fighter pilot in Europe during the Cold War, being ready to defend NATO countries against Soviet aggression was a surreal experience.
What was your A-HA moment or epiphany that you think will resonate most with our readers?
My ah-ha moment was when I first started to understand the true nature of leadership. Early in my career I was drawn into succession planning and identifying future leaders. When evaluating leadership potential, I often used the simple formula of skills, qualities, vision, commitment, sacrifice and empathy. Central to my formula was one's ability to connect with the team and the trust and confidence the team had in its leader. I found that the leadership qualities of honour, integrity, courage and character were often overlooked by various screening processes.
Also important, leaders must have vision, an unwavering commitment to the team and mission and be willing to make sacrifices for both. Accomplishing the mission while championing the team is every team leader's challenge, and knowing when to pull back from the mission to allow the team to catch its breath can be a difficult decision. Throughout my career I tried to be tough and demanding when it comes to the mission, but kind and generous with my team members, and always respectful. I learned on a few occasions, which I sometimes share in key note addresses, that when faced with extraordinary leadership challenges, a leaders ability to connect with the team can be a spiritual experience.
What is the one thing that has you most fired up today?
In 2017, I traveled to Ukraine to coach and mentor newly elected Ukrainian parliamentarians on the manner in which their new Ukrainian parliament would exercise civilian control over its police, security and military forces. At the centre of our round-table discussions was their ardent desire to join the EU and NATO without delay. My guidance was always the same, that they were on the right path and it would happen in due time. Their response was "we don't have time". Needless to say I have been closely monitoring the rapidly evolving geopolitical situation in Europe, and the Indo-Pacific region, and reflecting on how these events continmue to influence my career and current role with Boeing.
What is the best advice you received?
Leadership is not about being out front, at the top, or sitting in the boss's office. Leadership exists at every level in an organization and needs to be developed and celebrated.
What is a habit that contributes to your success?
Quiet contemplation, sober reflection, and gratefulness.
What people or organizations do you believe best embody the innovation mindset?
It is in every human being to innovate. It is who we are and what we do. We are always trying to find ways to make everything around us better, safer, and more efficient and effective. Why? Because we are innovators. Powered flight is arguably the best example of how humankind has innovated. Medicine and automotive too, however, from the Wright Flyer of 1903 to the Starliner of today, when it comes to Boeing innovation, I tell everyone … prepare to be amazed … the future is about to arrive!
How is your organization changing the game within your industry sector?
Boeing and the aviation industry recognize that climate change is an urgent challenge—and we're united in fulfilling our commitment to reduce CO2 emissions. Our common goal is to reduce the impact on our planet while maintaining and growing the societal benefits of air transportation.
In May, we publicly launched the Boeing Cascade Climate Impact Model, a data-modeling tool that quantifies the potential of each of the strategies to cut emissions, including fleet renewal, operational efficiency, renewable energy and advanced technologies. Using a variety of models and datasets, Cascade is able to compute overall climate impact through full life-cycle accounting of total climate effects – allowing our industry to put data first in the conversation on decarbonization.
In addition, this year we are celebrating the 10th anniversary of the Boeing ecoDemonstrator program, a flying test bed program that takes promising technologies out of a lab and tests them in an operational environment. To date, it has evaluated about 230 technologies to reduce fuel use, emissions and noise.
Boeing has also been a pioneer in making Sustainable Aviation Fuel a reality, working with airlines, engine manufacturers and others to qualify and conduct biofuel test flights in 2008 and gain approval for commercial use in 2011. In 2018, the Boeing ecoDemonstrator flight test program made the world's first commercial airplane flight using 100% sustainable fuels with a 777 Freighter, in collaboration with FedEx Express.
Boeing's intent is to help catalyze SAF scaling through subject matter experts and our investments in product compatibility work, our own fuel use, and with industry partnerships and policy advocacy.
How has innovation become engrained in your organization's culture and how is it being optimized?
Boeing is an innovation powerhouse with a long and proud history of pioneering the impossible – it's in our DNA.
We have a network of 15 enterprise engineering sites around the globe that work on cutting-edge technology that drives aerospace innovation. Boeing engineers around the world, including in Canada, strengthen Boeing's efforts to innovate, compete and win by working on a variety of capabilities, including support for current and future aircraft programs.
An example of that is our Boeing Vancouver site, where our team continues to innovate and bring to market advanced software solutions that help keep the world's fleet flying safely and efficiently. This includes the development and launch of Insight Accelerator, a new solution that enables operators to develop their own predictive maintenance algorithms to detect component degradation or failure. This solution can help save time and money by avoiding unwanted disruptions to operations.
What technologies, business models, and trends will drive the biggest changes in your industry over the next two years?
The aerospace sector is focused on creating and implementing advanced technologies as a path to make our industry more sustainable, one day at a time. Sustainability is not a trend, but rather a business imperative.
One example are the digital tools used on the U.S. Air Force T-7A Red Hawk. This early integrated single source of digital data decreases rework, maximizes first time quality and eliminates duplicative efforts in design, analysis, test and sustainment. Improvements associated with design and production on the T-7A are impressive with a 75% increase in first-time engineering quality and an 80% reduction in assembly hours.
Electric aviation is also an advanced technology route for the sector. Boeing has partnerships such as Wisk to develop, test, and certify all-electric vehicles and their safe deployment in the airspace. In Oct. 2022, Wisk revealed the world's first self-flying, all-electric four-passenger vertical takeoff and landing (eVTOL) air taxi. As Wisk's go-to-market aircraft, Gen-Six represents the first-ever candidate for type certification by the FAA of an autonomous eVTOL.
With respect to hydrogen, the first, best and primary use of hydrogen in aviation should be used to develop and scale SAF. Learning how to safely and efficiently load, store, fly and scale hydrogen-powered aircraft will be the challenge of a generation of engineers. Boeing has innovated with hydrogen and fuel cell applications onboard aircraft for over 15 years, developing insights through six hydrogen technology demonstrations.
When it comes to defense products, the new sixth generation Next-Gen Air Dominance (NGAD) capability paired with Manned-UnManned-Teaming (MUM-T) will be fielded before the end of this decade. Each fighter platform will fly with a swarm of tethered autonomous drones capable executing missions across the entire airpower spectrum. This new airpower capability will leverage data-sensor fusion, the global digital network and "rapid technology insertion" to catapult its partner nations decades into the future, several step-changes ahead of all competitors.
What is your parting piece of advice?
A positive disposition and sense of humour, at the right time, is an attribute.
Related posts