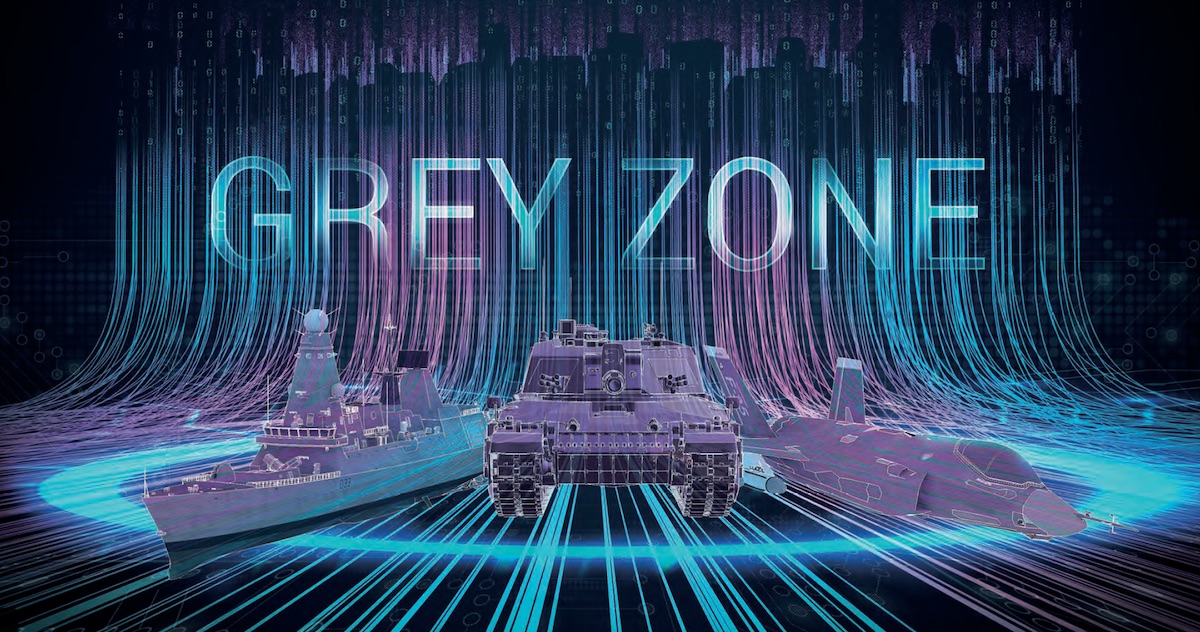 A new report Confidence in Chaos from global integrated defence and security company QinetiQ shows that there is an urgent need for Canada and Western allies to accelerate the deployment of emerging technologies, and use them to adapt conventional capabilities so they can mitigate the growing threat of "grey zone" conflict. What is alarming about "grey zone" attacks is that it exploits the widest range of social, political, economic, and military instruments available to achieve maximum impact, without usually provoking a conventional military response and are sometimes not recognized as formal acts of aggression.
"Grey zone tactics are today's reality and the West and its allies have no option but to adapt," said Mike Sewart, Group CTO, QinetiQ. "Simply doing what we've always done is neither recommended nor possible, given broader budget challenges facing nations impacted by COVID and economic hardship. Policymakers need to drive an integrated approach, reassess defence budgets, and ensure allocated resource to new information and emerging technologies that can prepare them to manage in this new context."
The report provides six strategic defence and security recommendations in considering the shifts from traditional open warfare to "grey zone" or sub-threshold tactics. These include:
The integration of defence and security at a strategic level – grey zone conflicts don't discriminate between these types of operations so an effective response shouldn't either;
Innovation must be mission-led, ensuring all new ideas are driven solely by mission outcomes;
Practice 'positive experimentation' that stimulates a more systemic approach to introducing innovation – promoting a continuous cycle of learning development and adoption;
Adopting a more dynamic process in testing and evaluation to relentlessly improve performance, safety, and operational effect;
Encourage open architecture to provide the ability to plug and play with new innovation, delivering quick adaptability and asset modification;
Moving training on from a set piece activity to a process that continuously adapts to changes in the environment and the development of new skills.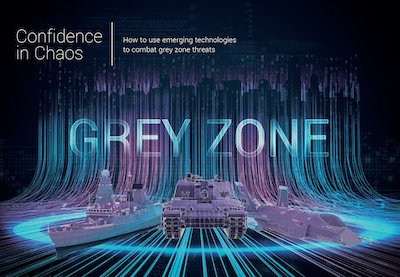 The report also highlights 10 technology areas that are crucial to helping the West adjust its capabilities and counter grey zone tactics.
AI, analytics, and advanced computing – By drawing and fusing data from multiple sources, AI can deduce enemy locations and even model predicted behaviours.
Cyber and electromagnetic activities – The cyber domain is a vital front in grey zone competition, with a lot of discussion focusing on this topic. Less discussed is the vulnerability of the electromagnetic spectrum.
Power sources, energy storage, and distribution – Some scenarios require highly specialized energy storage and power delivery systems, as opposed to focusing on grid energy.
Robotics and autonomous systems (RAS) – in the grey zone, RAS could harness the collective power of multiple systems to provide more granular situational awareness, as well as helping to expand the user's sphere of influence.
Several possible scenarios and how the technologies listed above can be used to counter these are also provided in the report. From AI and machine learning to monitoring the information space to help reduce lone wolf attacks, to signals intelligence countering a hostile state's reliance on foreign fighters. 

"With defence spending around the world coming under increasing public and government scrutiny, we are at cross-roads in how we evolve our defence and security infrastructure to be fit for purpose. The traditional supremacy of allied forces in conventional military conflicts currently doesn't extend to grey zone tactics, so a new approach needs to be readily considered and deployed," said Sewart.
To get the full report Confidence in Chaos and the infographic Five Modes of Grey Zone go here. 
Related posts