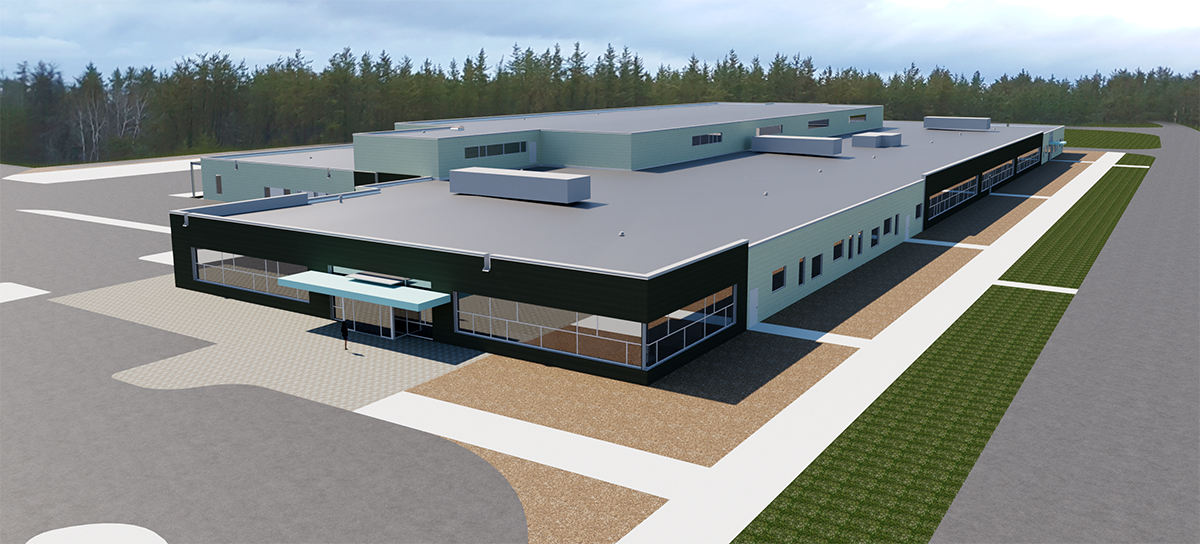 The Royal Canadian Dragoons new modern facility under construction in Petawawa
Marcello Sukhdeo, December 23, 2020
2 min

read
4143
Construction is underway in Petawawa on a new facility to provide modern, green, and functional infrastructure to the Canadian Armed Forces as per Strong, Secure, Engaged.
Earlier this month, Minister of National Defence, Harjit S. Sajjan highlighted the ongoing construction of The Royal Canadian Dragoons facility at 4th Canadian Division Support Base Petawawa. The Royal Canadian Dragoons is the most senior armoured regiment of the Canadian Army and was formed in 1883.
This project is the first for the Government of Canada in using the integrated project delivery (IPD) approach for a construction project. According to a news release, this innovative approach involves joint project control between DND, the designers, and builders, and promotes greater collaboration between industry and the owner. The IPD approach is more innovative than traditional delivery models and has been used to successfully deliver both public and private sector infrastructure projects.
"It is my pleasure to mark ongoing construction on this project to provide The Royal Canadian Dragoons with modern facilities," said Minister Sajjan. "The use of innovative approaches for this project is born of our determination to deliver on the commitments made in Strong, Secure, Engaged – providing our Canadian Armed Forces members with the facilities they need, combatting climate change, and creating well-paying jobs for Canadians."
The project involves the renovation of two existing buildings, and the replacement of seven obsolete buildings with a single, centralized 9,633-m2 facility. Valued at $88.1 million, the project will provide modern facilities with enhanced vehicle maintenance, storage, logistics, and training areas to increase collaboration and support daily operations. The new building has been designed to achieve the Three Globes certification of the Green Globes Program and will save an estimated $4.6 million in operations and maintenance costs over 40 years.
"I am delighted to see the progress being made on this important project. This new, greener facility will help us meet our commitments on climate change and ensure that the women and men of the Canadian Armed Forces have the quality facility they deserve, where they can do the important work that we ask of them," said Will Amos, Member of Parliament for Pontiac. "The good jobs that projects like this one bring are all the more important as we respond to the economic impacts of COVID-19."
Construction of the new facility began in spring 2020 is expected to be completed and operational in late 2021.
Related posts