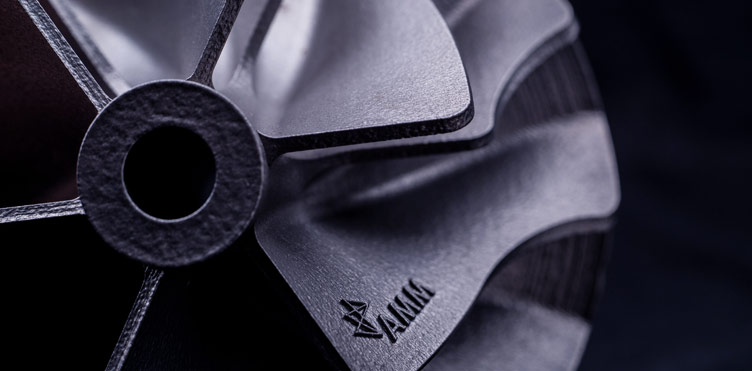 Enhanced Expertise in Advanced 3D Metal Printing Amplified by New Research Chair
Vanguard Staff, July 9, 2023
3 min

read
470
The University of New Brunswick (UNB) has further advanced its position as a frontrunner in materials engineering with the recent appointment of a distinguished researcher. Dr. Hamed Asgari has been chosen as the Lockheed Martin Research Chair in Additive Manufacturing at UNB's Marine Additive Manufacturing Centre of Excellence (MAMCE) for a five-year term. As the chair, Dr. Asgari will play a pivotal role in driving groundbreaking advancements in the field of 3D metal printing for marine applications, spearheading the development of innovative knowledge and methodologies.
"Since establishing MAMCE in 2017, UNB has solidified its position at the forefront of specialized additive manufacturing research. We look forward to seeing the results and impact of Dr. Asgari's leading-edge research and are grateful for the financial support from Lockheed Martin and the New Brunswick Innovation Foundation," said Dr. David MaGee, vice-president (research) at UNB.
MAMCE, situated at UNB, engages in research, innovation, and training initiatives aimed at promoting the adoption of additive manufacturing within Canada's industrial marine sector. Dr. Mohsen Mohammadi, the scientific director of MAMCE, also holds the esteemed position of Canada Research Chair in Marine Additive Manufacturing. Thus far, MAMCE has secured research funding exceeding $12 million and continually expands its endeavors to support applied research in the industry and cultivate talent.
The establishment of this new chair, funded by the industry, builds upon the previous contributions from Lockheed Martin via an Industrial and Technological Benefits (ITB) offset. These contributions were instrumental in establishing MAMCE.
"The Additive Manufacturing Centre of Excellence at UNB is training the next generation of engineers and scientists to elevate the capabilities and advantages of AM technology", added Lorraine Ben, Chief Executive, Lockheed Martin Canada.
She continued: "This ITB-enabled collaboration is continuing to advance Canada's marine and shipbuilding industry by facilitating the adoption of 3D printing into the maintenance and building of Canada's ships. We are excited about the robust benefits and efficiencies AM will bring to the industry and how it will advance the current and future generation of shipbuilders in Atlantic Canada."
Dr. Asgari will receive additional support amounting to $55,000 from the New Brunswick Innovation Foundation (NBIF).
"NBIF has been a proud supporter of UNB's Additive Manufacturing Centre of Excellence since its inception, and the addition of Dr. Asgari and his specialization in laser powder bed fusion will further advance MAMCE's ability to provide applied research solutions to industry challenges," explained Jeff White, CEO of NBIF. "Dr. Asgari brings with him a strong track record of applied research and we are keen to see his research advance this sector in the coming years," he added.
Dr. Asgari obtained his PhD in mechanical engineering from the University of Saskatchewan in 2015 and previously collaborated with Dr. Mohammadi as a postdoctoral fellow. His arrival at UNB brings extensive teaching experience and a track record of working with industry on research and development projects.
His area of expertise lies in metal additive manufacturing, specifically focusing on laser powder bed fusion—a technique that employs lasers to gradually melt metal powder particles and fuse them together, layer by layer. This method enables the creation of solid metal objects without relying on conventional machining techniques and their associated limitations.
Dr. Asgari's research will primarily concentrate on the design and characterization of alloys suitable for deployment in demanding environments, such as those encountered in the marine, aerospace, and energy sectors. These environments may involve corrosive and oxidizing substances, significant material stresses, high operational temperatures, and other challenging factors.
Related posts