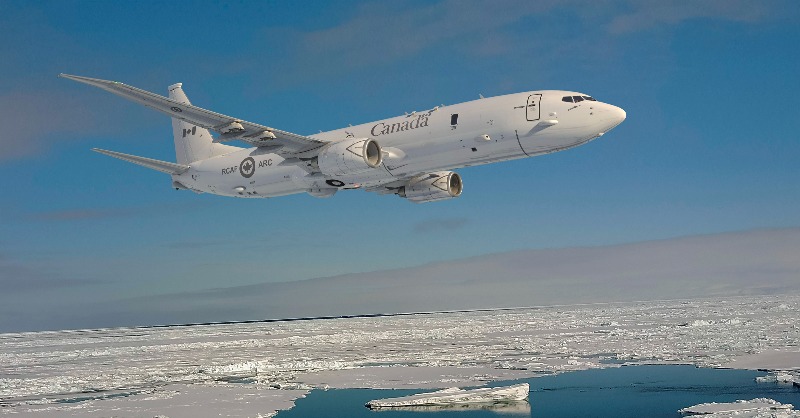 A recent independent study conducted by economists from Doyletech Corporation, a research firm in Ottawa, reveals that if Canada selects the Boeing P-8 Poseidon as its Multi-Mission Aircraft (CMMA), it would lead to the creation of approximately 3,000 jobs and generate economic output worth $358 million annually for the country.
Boeing's existing presence in Canada and its yearly investments already contribute more than CAD $4 billion to the Canadian economy while supporting over 14,000 jobs. The company is dedicated to providing industrial and technological benefits through the P-8 program, which would significantly bolster Canada's aerospace and defense industry.
Ted Colbert, the president and CEO of Boeing Defense, Space and Security, stated, "We are committed to Canada's pursuit of peace and prosperity for those we defend and serve, and we are confident the unmatched P-8 capabilities – and our P-8 offering for Canada – reflect those ideals. In strong collaboration with our Canadian industry P-8 partners and our extensive supply chain in-country, we appreciate the opportunity to build upon our more than 100-year relationship with Canada and grow our Canadian partnerships and investments."
Boeing has been in partnership with Canadian companies for more than 100 years, and currently maintains over 550 Canadian suppliers across all provinces, including 81 suppliers for the P-8 program. The cornerstone of this P-8 partnership is Team Poseidon, which consists of CAE, GE Aviation Canada, IMP Aerospace & Defence, KF Aerospace, Honeywell Aerospace Canada, Raytheon Canada, and Standard Aerospace.
The P-8 stands out as the sole operational and production-ready multi-mission aircraft that fulfills all CMMA requirements, offering advanced capabilities in anti-submarine warfare, anti-surface warfare, intelligence, surveillance, and reconnaissance, as well as search and rescue operations. Earlier this year, the Canadian Government announced its submission of a Letter of Request through the U.S. government's Foreign Military Sales program, expressing interest in acquiring up to 16 Boeing P-8A Poseidon aircraft.
Related posts