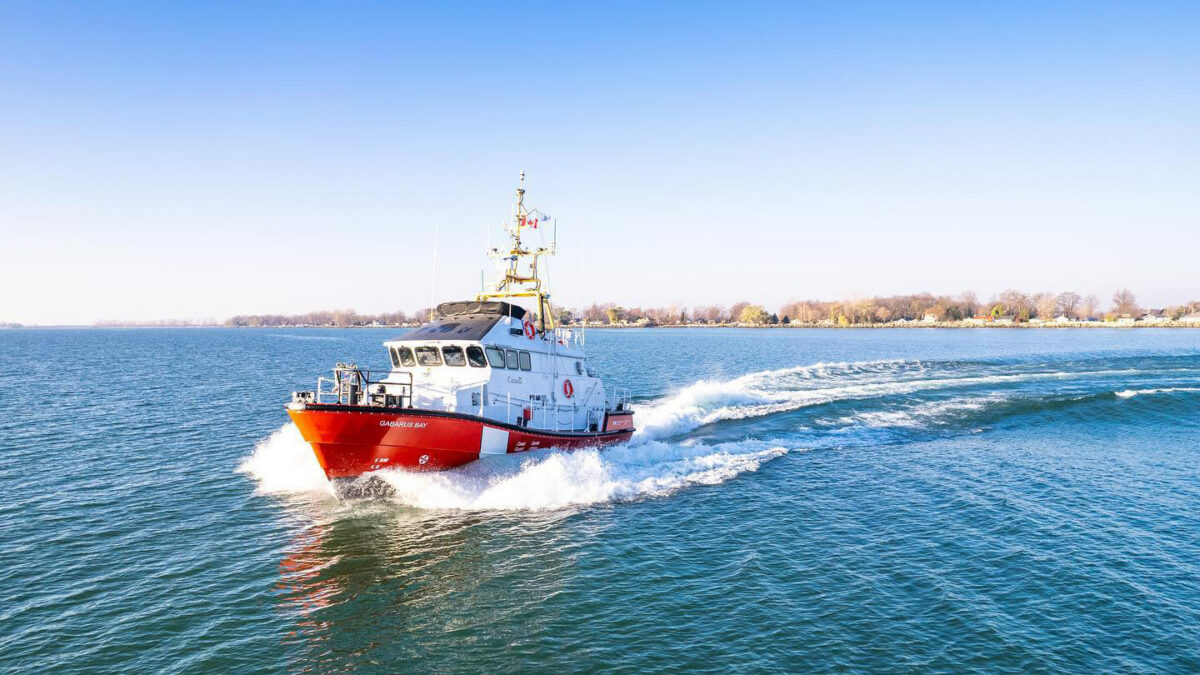 The Canadian Coast Guard (CCG) respond to over 6,000 calls for assistance each year, keeping Canadian waterways safe for all and protecting the marine environment at the same time. On any given day the CCG responds to 19 search and rescue incidents, assists 68 people, and saves 18 lives. For these reasons, it is an absolute priority for the Canadian Government to ensure CCG personnel have the vessels they need to perform their critical services.
January 9, 2023 marked the delivery of the 13th and 14th search and rescue lifeboats for the Canadian Coast Guard: the CCGS Gabarus Bay and the CCGS Chedabucto Bay. The vessels were built by Hike Metal Products Ltd from Wheatley, Ontario and Chantier Naval Forillon from Gaspé, Quebec, respectively. The vessels are not just for search and rescue though. They are fully equipped for the dual role of assisting in marine environmental response operations to reduce the impacts of marine pollution incidents.
"With the completion of the CCGS Gabarus Bay and CCGS Chedabucto Bay, the National Shipbuilding Strategy delivered top of the line Canadian-built vessels to the Canadian Coast Guard. These vessels demonstrate the Government of Canada's priority to renew the Canadian Coast Guard fleet, protect seafarers in our waters, and advance good-paying jobs constructing ships right here in Canada," remarked the Honourable Joyce Murray, Minister of Fisheries, Oceans, and the Canadian Coast Guard.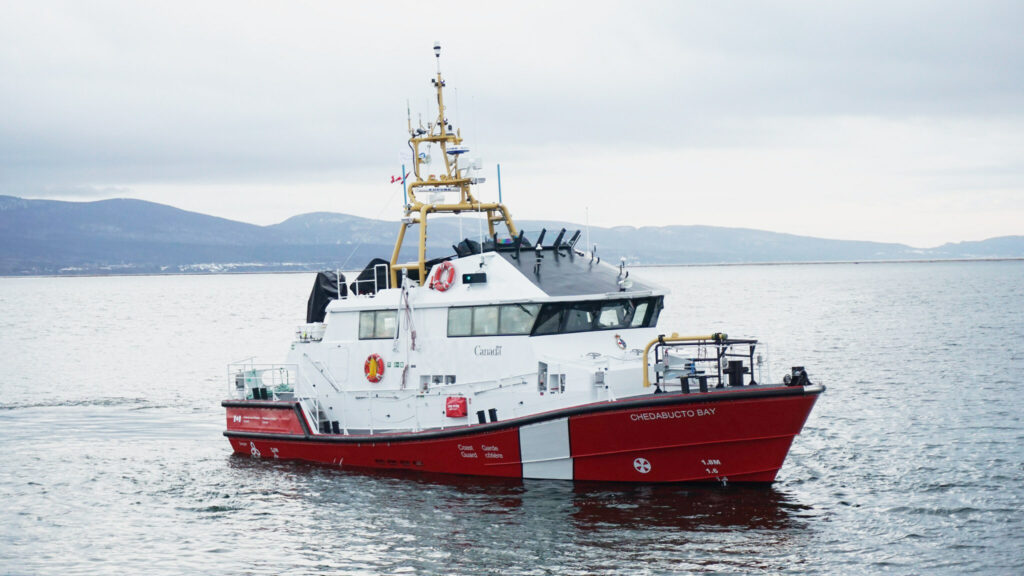 The Canadian Coast Guard is expecting delivery of a total of 20 search and rescue lifeboats under the National Shipbuilding Strategy. The goal of the strategy is to equip the Canadian Coast Guard with safe, modern, and Canadian-made equipment.
"These high endurance search and rescue vessels help us keep our waters safe for mariners. Having CCGS Chedabucto Bay and CCGS Gabarus Bay join our fleet provides us with great pride. These vessels allow the Canadian Coast Guard to deliver critical services in the Atlantic region. Congratulations to Hike Metal Products and Chantier Naval Forillon workforces for their hard work to bring these impressive ships into the fleet," said Mario Pelletier, Commissioner, Canadian Coast Guard.
The CCGS Chedabucto Bay will be stationed in Clark's Harbour, Nova Scotia while the CCGS Gabarus Bay will be stationed in Burgeo, Newfoundland and Labrador.
Related posts