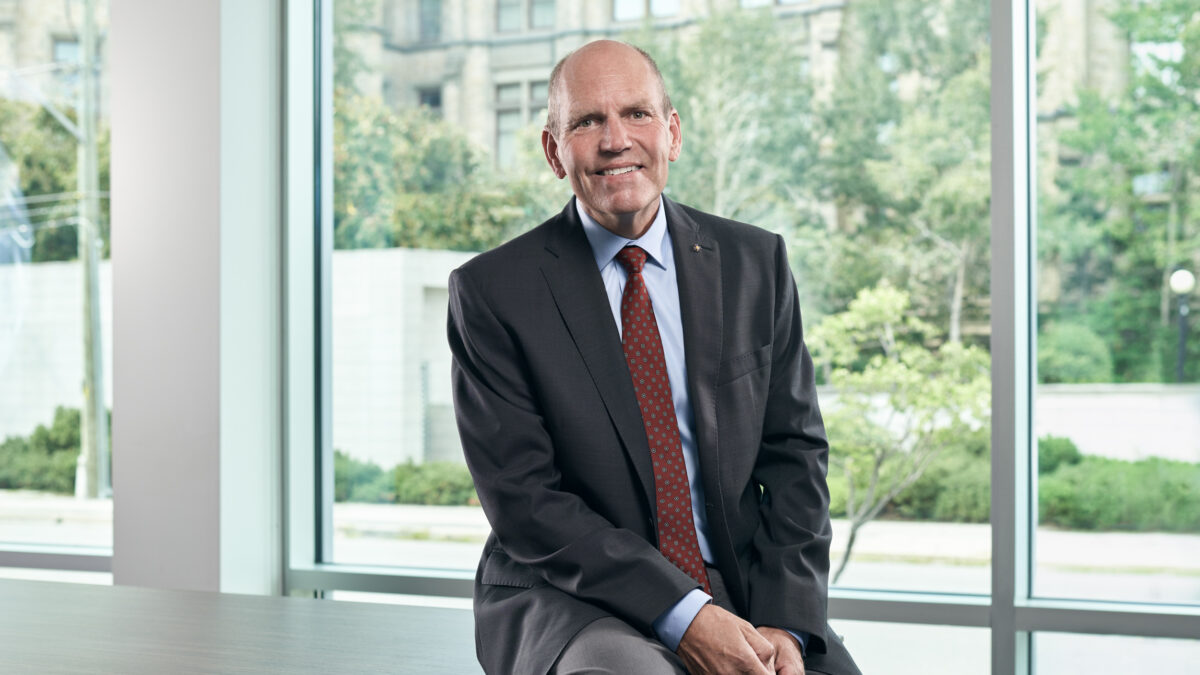 A New Day for CAF-Industry Partnerships

Rick Fawcett, June 4, 2023
3 min

read
464
TO ADDRESS RESOURCING ISSUES ACROSS THE CAF/DND, A DECISION WAS MADE TO DEEPEN THE MILITARY-INDUSTRY RELATIONSHIP. RICK FAWCETT, VP OPERATIONS AT AGDA, BELIEVES INDUSTRY CAN SOLVE MANY OF THOSE ISSUES. BUT HE SAYS IT WILL TAKE A MONUMENTAL SHIFT IN MINDSET ON THE CAF/ DND SIDE TO MAKE IT HAPPEN.
The CAF/DND has to be okay ceding some control over projects
Today, as Mr. Fawcett explained in an in­terview he did with Vanguard, the CAF/ DND brings in industry partners as need­ed to execute internally conceived action plans. Instead, he says the CAF/DND will now let industry partners create and ex­ecute plans, unencumbered by the stifling, innovation-impeding military process.
Mr. Fawcett thinks this new approach will yield many benefits that go beyond the initial human resourcing goals.
Speed to completion
Without the levels of oversight and reviews that slow internal CAF/DND projects, in­dustry can move fast and get things done their way. As long as their process doesn't put the project, the budget or the military at risk, why should the CAF/DND care what goes on behind the curtain?
Also, the conformist nature of the mili­tary is an antidote to developing or seek­ing out who Mr. Fawcett calls "purple unicorns," people with unique skill sets to solve specific problems quickly. Industry culture, however, is driven to develop such people to establish competitive edge. This, Mr. Fawcett says, should be leveraged.
Innovation
Those levels of oversight and review dis­cussed above are spirit-crushing for people charged with solving problems creatively. Mr. Fawcett says we should be giving in­dustry carte blanche to present their solu­tions versus executing the solutions devel­oped by the CAF/DND.
Mr. Fawcett thinks the CAF/DND should identify issues that need solving and the requirements for any solution. Once those keystone factors are established, in­dustry should take it from there, do what they do best and be in a much better posi­tion to exceed expectations.
Troop morale
The rigidity of roles in the military leaves many enlisted people trapped doing unin­spiring work that puts them on a path to early discharge. Mr. Fawcett believes in­dustry's flexibility can address this.
The example he gave was of soldiers with a talent for coding. Right now, those soldiers have no outlet to pursue this be­cause they have a specific job to per-form.
However, an industry partner can put that soldier to work for them writing code. And unlike the CAF/DND, an in­dustry partner with expertise in coding could men-tor the soldiers they bring on and make them better. And the relation­ships these soldiers make with industry partners will serve them well when their service time ends.
Security isn't a challenge. But trust could be a big challenge.
Mr. Fawcett doesn't see meeting the CAF/ DND security clearance requirements as a major hurdle for companies, but also doesn't see security as the major challenge.
Instead, he says it will be trust in the partner selection process; by the CAF/ DND that the partners they choose are the right partners; and of the partners that their efforts will be considered in renegotiations, even if another firm un­dercuts them.
To address these, Mr. Fawcett proposes the development of a fair and transparent RFP process that accounts for conflict-of-interest scenarios — like if a firm contract­ed to draft a strategy and SOW then bids on that same SOW — and extra-transpar­ent due diligence.
Industry is a CAF/DND ally in reconstitution and modernization
Ultimately, Mr. Fawcett explained, indus­try culture allows for the efficiencies, in­ventiveness and fluidity that military cul­ture is completely unequipped to foster.
And it's these traits that will bring the CAF/DND where Canadians need it to be.
You can learn more about ADGA at their website: https://www.adga.ca/
Related posts