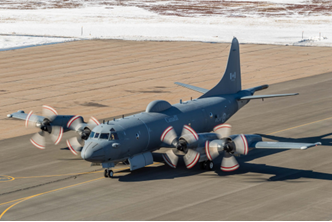 ISR Development in The RCAF
Terry Leversedge, September 22, 2023
9 min

read
793
ISR – Simple in concept but challenging in execution
Intelligence Surveillance and Reconnaissance (ISR) for the layman is a confusing series of acronyms like C4ISR, ISTAR, JISR, MAISR, HUMINT, SIGINT, etc., etc. While the precise execution of ISR functions is now a complicated fusion of technologies, the basic premise of ISR is to leverage the synergy and interconnection of personnel, technologies, and processes to provide a commander with accurate and timely information so that he or she can make equally timely and accurate decisions.
In order to better understand ISR, it is useful to analyze its separate components, while keeping in mind that ISR is only effective when all the various components are working tightly together. The "I" stands for Intelligence; the process of analyzing collected data to make deductions and interpretations resulting in information made available to a commander to enable the decision-making process. Finally, "S" and "R" entail the activities of surveillance and reconnaissance of enemy forces to gather data and observe its actions. "Reconnaissance" implies a wide "search for data and information about a target or area of interest," while "Surveillance" translates into a more persistent monitoring function, akin to a "police stakeout". ISR is therefore the all-encompassing group of systems that must work seamlessly to enable decision superiority by providing the right information, at the right time, to the right person. Manned and unmanned aircraft can obviously provide a key role in this function.
The Problems with ISR
Before the advent of modern computers, the collection of information and its transformation into an intelligence product was necessarily a slow, methodical process. Until recently, the intelligence environment was also a very exclusive domain with very specialized resources, such as the U-2 reconnaissance aircraft, being used to collect specific information about an area or a designated target. As computing power increased and sensors miniaturized, however, new systems were developed that could be used on a variety of non-traditional intelligence platforms and that could relay their information to a commander in real-time or near real-time (NRT).  As those capabilities were fielded, various militaries and services within them acquired their own unique systems to suit their individual needs.  These myriad of disparate systems were further complicated by all of the different sensors installed on these various platforms. Additionally, information collected by the myriad of sensors was not always formatted in a way that could be easily distributed and used across a networked architecture. The communication information systems (CIS) network itself also had to be robust enough to handle a constantly growing amount of data, requiring a tremendous bandwidth capacity to cope with multiple sources of imagery and other data intensive products.  
The CP-140 Aurora's Development into an ISR Platform
Royal Canadian Air Force (RCAF) historian, Dr. Richard Mayne has ably chronicled the rise of the CP-140 Aurora into a sophisticated ISR platform in an article entitled "Cinderella's Star: The CP 140 Aurora and the Evolution of the Royal Canadian Air Force's Modern Long Range Patrol Capability". With the CP-140 Aurora platform, it was not until after the installation of key reconnaissance and surveillance equipment—such as the Westcam MX20 EO/IR Camera, which was completed in 2006, and the Overland Equipment Mission Suite (OEMS)—that a true ISR capability began to emerge. As a senior member of the Aurora community, Major-General (current rank) Iain Huddleston, observed "the FLIR camera with the new Westcam MX- 20 and the associated Overland Equipment Mission Suite (OEMS) was the first real leap in operational capability that Aurora crews had experienced, and it made them hungry for more!" It was a significant advancement as the Auroras finally had a piece of equipment that would allow them to perform overland exercises and do some serious work with both the Canadian Army and Special Operation Forces.
For some time previously, a lack of funding had delayed work on the OEMS. That changed quickly once the RCAF managed to convince the government that the OEMS was an operational necessity for the security efforts surrounding the 2010 Winter Olympic Games in Vancouver. Things moved quickly after that, as one officer involved in the program noted that "the Minister signed the cheque for it [OEMS] and then we ran like hell to get it in place." The Commander of 1 Canadian Air Division (1 CAD) went even further by asking the staff to find a way to have live video piped from an Aurora that was flying on top of the Olympic venue at Vancouver and be "free streamed" into the 1 CAD CAOC [Combined Air Operations Centre], while giving them only about 2 or 3 months to find a technical solution to make this happen. The final solution wasn't "pretty", but it worked. Essentially, the video was sent to a ground station in the Vancouver area, captured by a "magical" process, and sent over a data connection to Winnipeg. This "live streaming" step represented a considerable leap for the Aurora community and it was one that was about to be later tested in combat above the skies of Libya.
After being outfitted with the Block II modifications, several aircraft deployed on Operation MOBILE—the name given to Canada's involvement in the 2011 air campaign over Libya. This proved to be another resounding success for the Aurora community being able to highlight its new role as a general purpose ISR platform. Due to a NATO shortage of ISR aircraft for the Libyan mission, the Aurora was in high demand not only to conduct its traditional maritime reconnaissance function but also to demonstrate its new overland capability (fortunately in a permissive environment). These missions also provided an opportunity for the Aurora to demonstrate its flexibility by performing many tasks for the first time, such as the coordination of naval gunfire support, airstrike co-ordination and reconnaissance co-ordination and sometimes even propaganda work. It was a defining moment for both the RCAF and the Aurora community, as over a decade's worth of effort to revitalize this platform was finally paying off and it was clear that this process had indeed been an important step in further revolutionizing Canadian ISR capabilities.
The latest variant of the Aurora is the Block 4 edition, which includes a new mission computer, acoustic, self-defence suites as well as other electronic weapon systems along with the full integration of the MX 20 camera into the computer and tactical suites. The Aurora has now reached a point where it has been re-designated as the CP-140M (with the M standing as the designation for a modernized aircraft). Given its advanced ISR capabilities, it should even perhaps be further re-designated as the C-140MISR!
The Next Step in Canadian ISR – ASIR King Airs for CANSOFCOM
In July 2018, the Canadian Special Operations Forces Command (CANSOFCOM) made public that they intended to order three Beechcraft 350ER King Airs as Manned Airborne Intelligence, Surveillance and Reconnaissance (MAISR) aircraft. These King Airs were ordered through the US Foreign Military Sales (FMS) program and are similar to those employed in allied air forces. The agreement with the US Government was finalized in April 2019 and has a total value of $247M (Cdn) ($187M USD).
The civilian pattern design will be configured with military-grade advanced sensors (on par or better than the current CP-140 Aurora capability), along with secure communications equipment. These MAISR aircraft will have the capacity to be deployed on short notice and will help to enhance the ability of the special operations forces by improving their understanding and overall situational awareness of their operational environment.
In November 2020, the DND awarded L3Harris Technologies a firm-fixed price contract of an undisclosed amount to modify these King Air 350ERs into intelligence, surveillance, and reconnaissance aircraft. The aircraft are currently with L3 Harris in the United States for systems integration work and final painting. Delivery of these MAISR aircraft to Canada is scheduled for the 2023 / 2024 timeframe and will provide another significant boost in Canadian Forces ISR capabilities.
F-35's to provide the next ISR leap
With the selection by the RCAF of the F-35 Lightning II as its next generation fighter aircraft, the RCAF's ISR capability will take yet another leap forward. While the F-35 is termed a fifth-generation fighter aircraft, it should perhaps be better understood as the next generation capability for ISR infrastructure in an integrated and distributed force. A key aspect of the F-35 comprises the onboard combat systems and data fusion capabilities within the aircraft.
Because its software is upgradable and concomitant hardware changes have been made to facilitate major software upgrades, its combat systems are also subject to further innovation and regular upgrades. A key example is the Communications, Navigation and Identification (CNI) system According to Lockheed Martin:
"The CNI system is the most advanced integrated avionics system ever engineered. The integrated CNI has been developed by Northrop Grumman and affords F-35 pilots capabilities [typically] derived from more than 27 avionics functions. Through software-defined radio technology, the CNI allows for simultaneous operation of multiple critical functions, such as identification of friend or foe, precision navigation, and various voice and data communications, while greatly reducing size, weight, and power demands."
For example, the F-35 does not have separate avionic systems for UHF, VHF, IFF, ILS, etc., etc. The aircraft has none of these items that both transmit and receive as found on traditional fighters. Instead, it has two CNI com and navigation racks. The pilot instructs the aircraft: I would like to transmit in the UHF waveform; it generates that waveform and transmits in the UHF waveband, which is itself a complex activity, because there is actually no UHF radio on the airplane.
The heart of the F-35 avionics capability, however, is its data fusion prowess; the sophisticated and complex sensors onboard the aircraft can simultaneously communicate tremendous volumes of information not only to the pilot but also to other users, whether they're on other aircraft, on the ground or at sea, which they can, in turn, leverage to build a comprehensive ISR picture.
And as the infrastructure for ISR evolves and transforms, the planned upgrades on the F-35 can benefit both from those changes as well as generate them.  And so, the F-35's introduction into RCAF service will represent yet another significant improvement in ISR capabilities. 
Sources:
Royal Canadian Air Force Doctrine: Intelligence, Surveillance and Reconnaissance, B-GA-401-002/FP-001, 2017.
Mayne, Richard, Cinderella's Star: The CP 140 Aurora and the Evolution of the Royal Canadian Air Force's Modern Long Range Patrol Capability, 1939-2015, Canadian Military History, Volume 30, Issue 1, 2021
Laird, Robin, The F-35, CNI Evolution, and Evolving the Combat Force, SLDInfo.com, 2019.
https://www.tpsgc-pwgsc.gc.ca/app-acq/amd-dp/air/snac-nfps/renseignement-airborne-eng.html
Terry Leversedge
Terry Leversedge is a retired senior RCAF officer, published author and amateur historian. His career in military aerospace engineering encompassed a wide number of positions at both field units and within the headquarters of the RCAF, before he retired as a Brigadier General after 35 years of service.
Related posts