 WiDS appoints Lorena MacKenzie as its new president
Marcello Sukhdeo, June 19, 2020
2 min

read
6188
Effective June 18, 2020, Women and Defence and Security (WiDS) has appointed Lorena MacKenzie as its new president. For over a decade, she has been an active member of WiDS and has served on the Executive Committee since 2018 as Vice President of Marketing and Communications.
"We are thrilled with Lorena's appointment to President. Not only has she demonstrated tremendous passion for the WiDS organization through active involvement, but she is dedicated to what we stand for," said outgoing WiDS President, Jana Lee Murray. "Coupled with her career experience in the defence industry, she is uniquely suited to ensure the continued success of WiDS."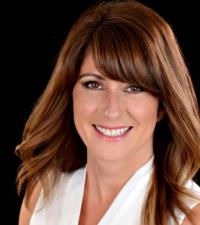 MacKenzie has more than 20 years of experience in marketing and communications and has worked extensively in supporting the Canadian Armed Forces, allied forces, and security agencies on a global scale, and implementing strategic campaigns across six continents. Since 2001 she has been with General Dynamics Mission Systems–Canada in increasingly senior roles and currently serves as International Marketing & Communications Manager.
"We're excited to see what the future holds for WiDS under Lorena's leadership; it goes without saying that the organization will continue to grow and thrive," said Christyn Cianfarani, President and CEO of CADSI, WiDS parent organization. "We also want to thank Jana Lee for her dedication and incredible contributions to WiDS as President over the past 5 years."
WiDS also announced new members on its Executive Team:
Debbie Goodleff, Co-Vice President, Industry Relations
Natasha Jamieson & Morgan Little, Vice President, Marketing and Communications
Christina Jutzi, Co-Vice President, Scholarships & Fellowships
Caroline Leprince, Vice President, Professional Development
Julia Scouten, Co-Vice President, Government Relations, Canadian Armed Forces and DND
"This community – and WiDS truly is an amazing community – provides tremendous value as a platform to put critical conversations on the table. I have spent the bulk of my career in the defence and security industries and, while I am encouraged by the strides being made toward a more diverse and inclusive environment, there is work to be done," said MacKenzie. "I am truly honoured to be taking on the role of President and doing my part to make that work happen".
WiDS's goal is to promote and support the advancement of women in careers related to Canadian defence and security. To learn more, visit www.wids.ca.
Related posts