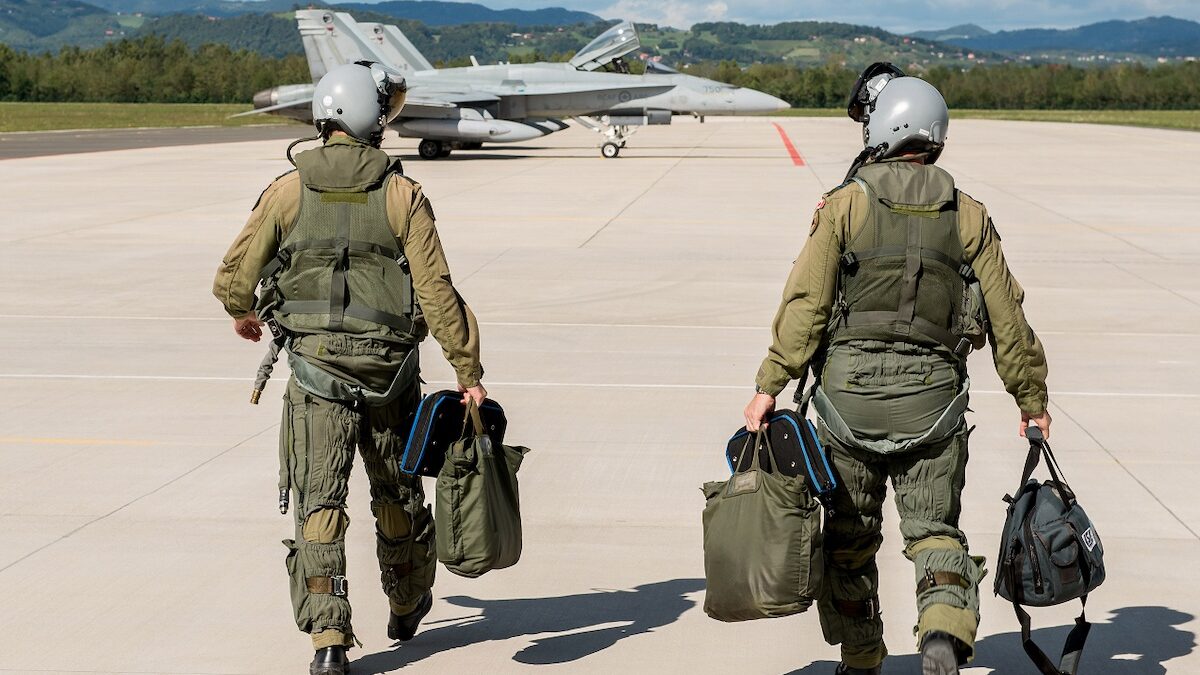 Canada set to begin NATO enhanced Air Policing mission
Marcello Sukhdeo, September 3, 2020
2 min

read
2007
On September 3, the Canadian Armed Forces (CAF) Air Task Force – Romania (ATF-Romania) received their readiness certification from the North Atlantic Treaty Organization (NATO) to begin their enhanced Air Policing mission in Romania. The certification ceremony was held at the Romanian Air Force Base Mihail Kogalniceanu, which will allow the ATF-Romania to conduct this mission under Operation REASSURANCE starting from September 5 in Romania.
The Air Policing mission will comprise of about 135 Royal Canadian Air Force (RCAF) members, along with six CF-18 Hornet fighter jets, which will be used to keep the skies over Romania safe until December 2020. The ATF-Romania will work with the Romanian Air Force and be supervised by NATO command and control as part of Operation REASSURANCE.
"Every year, this Air Task Force provides a concrete example of Canada's commitment to NATO's collective defence," said MGen Eric Kenny, Commander 1 Canadian Air Division and Joint Forces Air Component Commander. "Air Policing is a critical part of NATO's mandate and is a mission our crews excel at, thanks to their training and experience with our own 24/7/365 NORAD mandate. I know they will take every opportunity to share their knowledge and learn from our Romanian and regional allies, as they help secure the Romanian skies."
To keep personnel safe during this time of COVID-19, protection measures will be taken to ensure the health and safety of all participants during the mission. The Air Task Force members will work with regional partners and Allies in Romania to minimize the risk associated with COVID-19 and to keep personnel and the local population safe.
"COVID-19 has not dulled the enthusiasm of the great team that comes with me and I know their knowledge and professionalism will be evident throughout the deployment. Working alongside our NATO allies is critical to collective defence but also provides an invaluable opportunity to learn from one another," said LCol David McLeod, Commander of Air Task Force – Romania.
This is the fifth time since 2014 that Canada is sending a task force to Romania in support of NATO's Air Policing.
Related posts