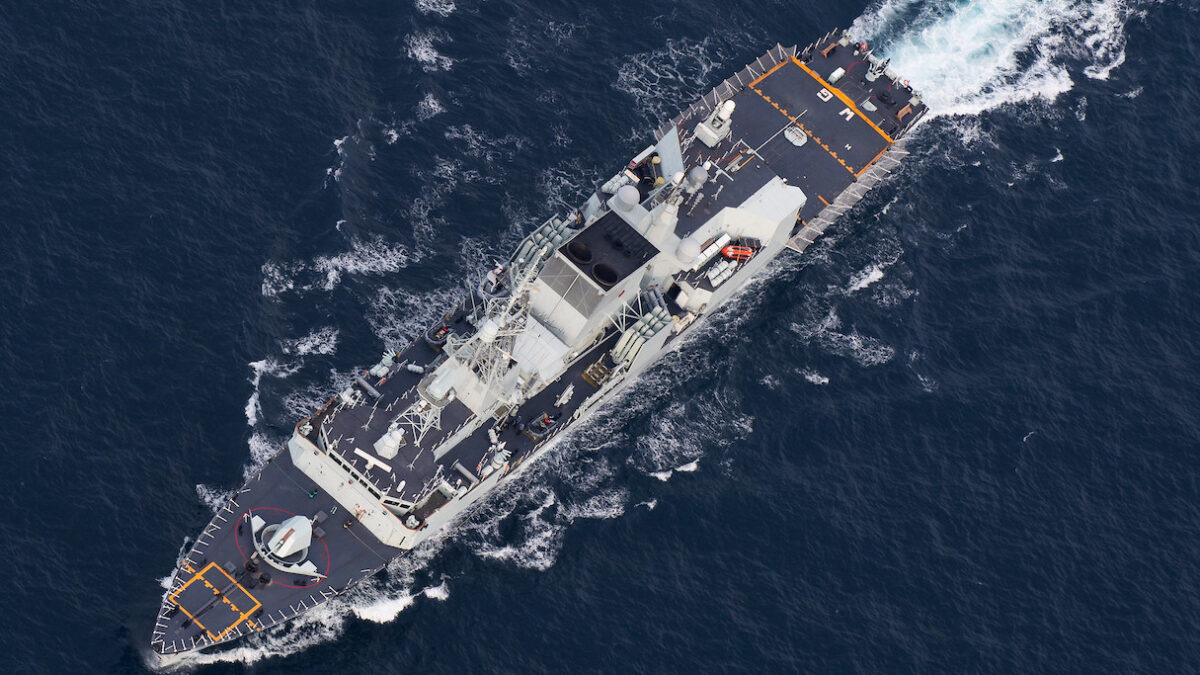 Master Sailor Duane Earle missing from HMCS Winnipeg
Marcello Sukhdeo, December 16, 2020
2 min

read
2690
A member of the Canadian Armed Forces (CAF) is reported missing while deployed on Her Majesty's Canadian Ship (HMCS) Winnipeg.
Master Sailor Duane Earle, a Boatswain from Winnipeg, Manitoba is believed to accidentally fell overboard during the early hours of December 14. At that time the ship was about 500 nautical miles west of San Francisco, California, en route back to Esquimalt, after being deployed to the Asia-Pacific region on Operations PROJECTION and NEON. It was later on during the day that MS Earle was identified as missing. At that point, the ship was turned back and began a search along with its embarked CH-148 Cyclone helicopter.
The search is coordinated by the Joint Rescue Coordination Centre (JRCC) in Alameda County, California with the aid of the Royal Canadian Air Force and the United States Coast Guard assets. The CAF will conduct an investigation and provide more details in the near future.
The CAF has notified MS Earle's next of kin and is providing his family with the support needed to help them through this difficult time.
"It is with heavy hearts that we have learned of the devastating news that Master Sailor Duane Earle, a Boatswain with HMCS Winnipeg is missing," said General Jonathan Vance, Chief of the Defence Staff. "Our thoughts go out to his family, friends, shipmates, and the entire Royal Canadian Navy and Canadian Armed Forces."
About 230 officers and sailors are deployed on Operations PROJECTION and NEON to strengthen international partnerships and stability in the Asia-Pacific region.
"We are dedicating all available resources to search for Master Sailor Duane Earle in hopes of bringing him home," said Harjit S. Sajjan, Minister of National Defence. "During these difficult times, I keep his family and friends in my thoughts. Each and every day, Canadian Armed Forces members across the country put service to Canada ahead of thoughts of their own safety. The entire Defence Team will be there for his family during these challenging times."
Related posts