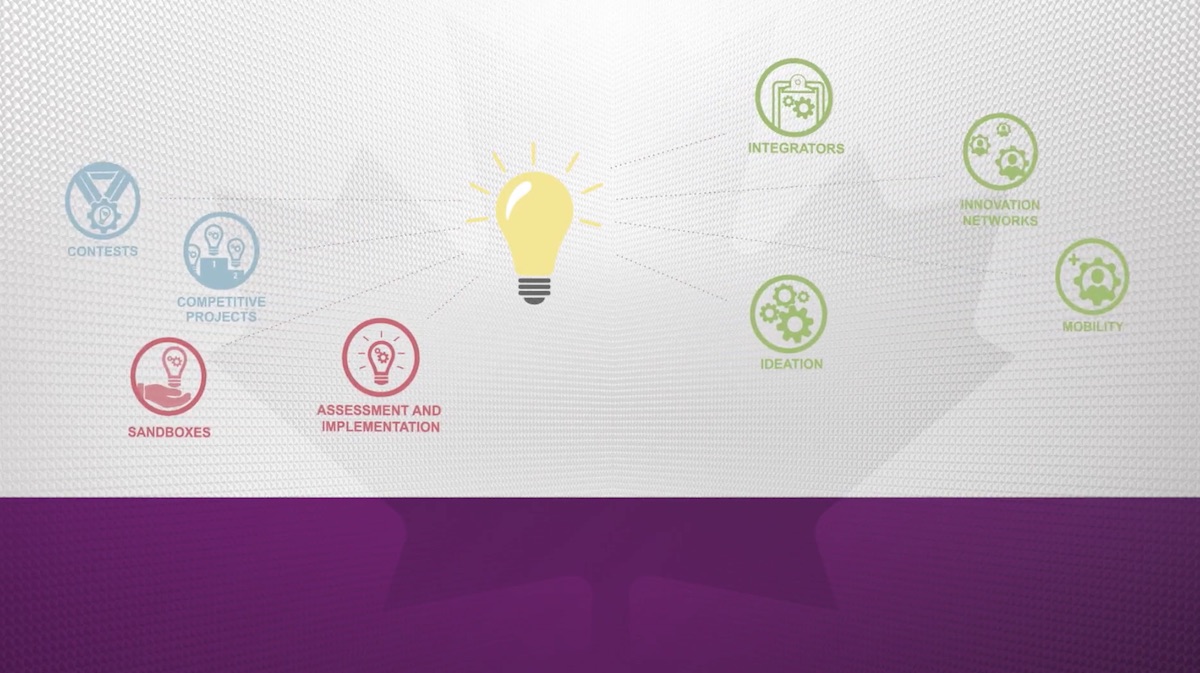 Upcoming maritime-related challenges from the IDEaS program
Marcello Sukhdeo, October 22, 2020
3 min

read
1509
Launched in April 2018, the Innovation for Defence Excellence and Security (IDEaS) program poses challenges for the Canadian Innovation Community so that they can provide solutions. IDEaS supports innovation by providing creative thinkers with the structure and support to encourage solutions to some of Canada's toughest defence and security challenges.
Eric Fournier, Director General, Innovation for IDEaS will be speaking at the Deep Blue Forum about how this program has contributed to the development of solutions for maritime challenges and what they have in store for the next set of maritime-related challenges.
With $1.6 billion to invest over the next 20 years, the program promotes collaboration between innovators, providing developmental resources, and opportunities to interact with DND's science and military members. Through its various elements, IDEaS is capable of supporting the development of solutions from their conceptual stage to prototype testing and capability development.
What was done:
Persistent maritime surveillance – The Department of National Defence (DND) requires the capability to monitor off-shore waters with emphasis on the detection of underwater threats by way of rapidly deployed, persistent, autonomous, yet affordable solutions. Sixteen $200K projects were funded and five $1M awards were given thus far.
Persistent maritime surface sensor system – The Department of National Defence and the Canadian Armed Forces (DND/CAF) require an integrated and persistent sensor, information, and decision system that provides indications and warnings of surface and near-surface threats in Canada's three oceans maritime estate. Seven $200K projects were funded thus far.
What's next:
Competitive Projects – The fourth competitive projects will be launched on October 28:
Call will be focussed on supporting troops and advancing logistics.
Autonomous vehicles designed for delivering supplies to troops, modular armour designs for vehicles, and connecting data sources for improved decision making amongst the areas of focus.
Cybersecurity on ships and soldiers transitioning back to civilian life from combat will be examined as well.
Contests – Round two of the Pop Up City Contest. The goal of which is to develop reliable, energy-efficient Relocatable Temporary Camps for troops, is nearly complete. Contestants will present their integrated solutions to a panel of judges in a "Dragons Den" style event this fall. Each round is designed to progress towards the development of a functioning and testable prototype integrated solution, capable of delivering a scalable energy, water, and waste management system for RTCs, with a grand prize of $2 million.
Sandboxes – The corrosion detection in ships sandbox, delayed due to COVID 19, is re-launching its Call for Proposals. The tentative launch of the call for proposals is sometime in mid-November 2020. The sandbox is to be tentatively held in the spring of 2021 in Halifax. 
Test Drives – New element to be launched in the fall of 2020. This element will focus on SRL 8 or better solutions that are ready to be tested in a real-world environment. 
To learn more about these upcoming challenges, register to attend Deep Blue Forum, taking place on Oct 29-30. 
Related posts