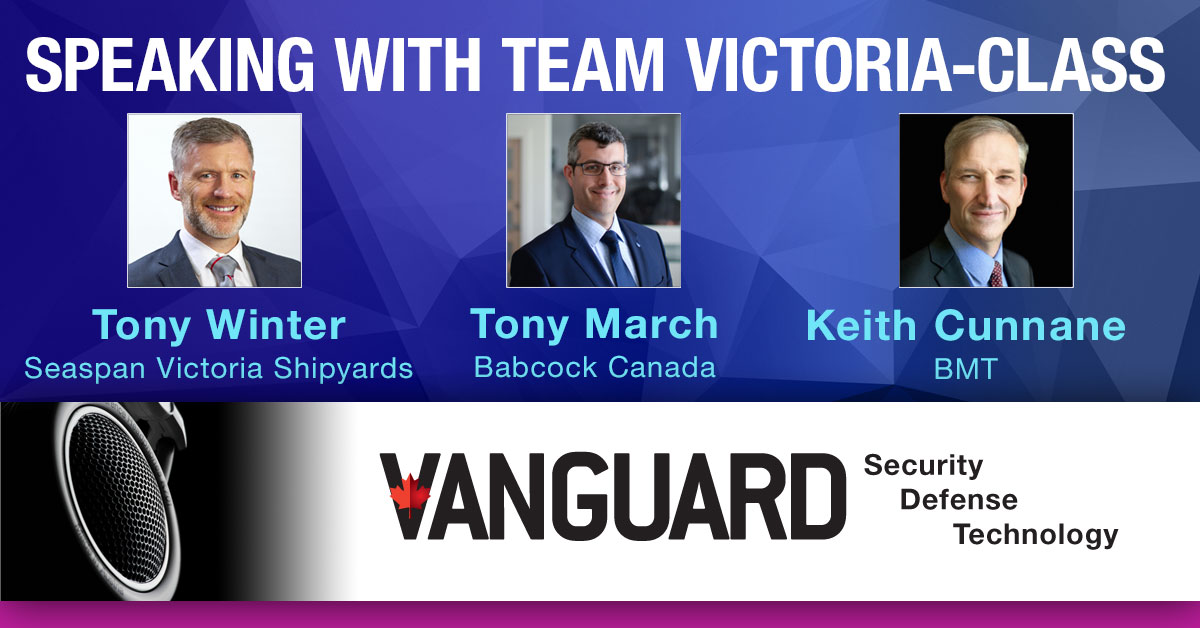 Team Victoria-Class: A leader in submarine sustainment
Marcello Sukhdeo, July 13, 2021
1 min

read
4410
Babcock Canada, Seaspan Victoria Shipyards, and BMT, have been working together for over 12 years with the Fleet Maintenance Facility (FMF) Cape Scott, the FMF Cape Breton, the Department of National Defence, and Public Services and Procurement Canada to maintain, refit, and upgrade Canada's Victoria-Class Submarines.
These three companies are a part of what is called the 'Team Victoria-Class'. In this episode of Vanguard Radio, we have the privilege to hear from three distinguished executives from these three companies.
Anthony March – Anthony is the Vice President Engineering Service at Babcock Canada. He worked previously with the Canadian Armed Forces where he served as the Marine Systems Engineering Officer in HMC Submarines Victoria, Windsor, and Corner Brook.
Tony Winter – Tony is Vice President, Project Delivery, Victoria Shipyards (Seaspan). He also has a military background, serving with the Royal Australian Navy before taking up his current role with Seaspan.
Keith Cunnane – Keith is Vice President, Operations for BMT in Canada. He served in the UK's Royal Navy for over 20 years on several attack submarines that were deployed on operations around the world.
Hear more about on how the Team Victoria-Class started, submarine sustainment, the supplier network, the benefits to Canada and the future of Team Victoria-Class.
Related posts