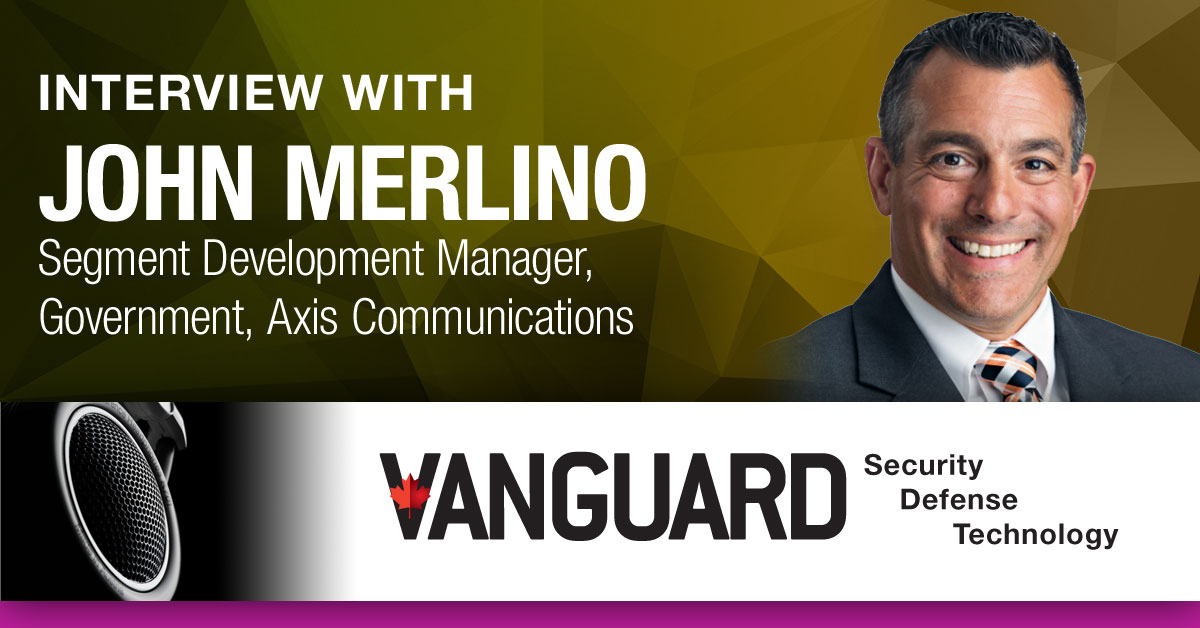 Body worn cameras: A new solution for resolution
Marcello Sukhdeo, March 10, 2021
2 min

read
5093
The need for body worn cameras to be widely adopted emerged as a major topic in law enforcement, security and other sectors in 2020, and continues to be a trending discussion in 2021. Body worn cameras act as an unbiased witness to any incident, can act as a deterrent to unwanted behaviour and can be used as an effective training tool. But what are the implications of using body worn cameras? Can using body worn cameras truly make a difference?
In the show today, we will hear from John Merlino, Segment Development Manager, Government at Axis Communications, Inc. about this topic of body worn cameras. Axis, if you are not aware, is a company that offers intelligent security solutions that enable a smarter, safer world. As the market leader in network video, Axis is driving the industry by continually launching innovative network products based on an open platform – delivering high value to customers through a global partner network.
The guest on this episode of Vanguard Radio, John Merlino, serves as the chief liaison for local, state and federal government programs for Axis in helping partners and customers at all levels of the network video surveillance sales cycle to interpret government security strategies, objectives, policies and regulations. Prior to joining Axis in 2011, John has more than two decades of active military service in the United States Navy, as well as years of experience in sales and business development for industry-leading software and security companies where he consistently achieved recognition for outstanding performance.
Hear about accountability within law enforcement by using body worn cameras and similar trends within military and defence departments, the questions and concerns about the use of body worn cameras technology, the advantages for the responsible use of body worn cameras, hurdles that law enforcers or defence departments perceive, the benefits of body worn cameras for training facilities, cybersecurity measures that are taken into account by Axis for the body worn solution, and how body worn cameras can change daily practices by officers for the better.
Related posts