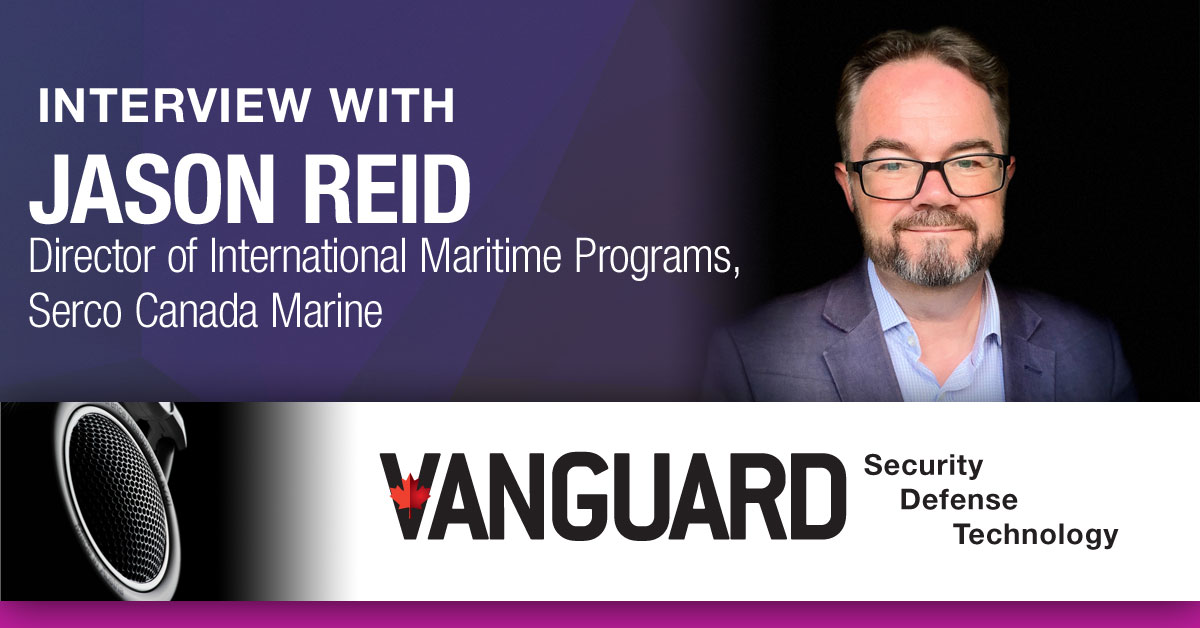 Serco's autonomous vessels and underwater surveillance capabilities
Marcello Sukhdeo, October 7, 2020
1 min

read
4420
In this podcast, J. Richard Jones talks with Jason Reid, Director of International Maritime Programs for Serco Canada Marine.
Jason is a polymath who has found his happy place in maritime commercial strategy, capture management and winning business. As Serco's Director of International Maritime Programs, he coordinates and collaborates Serco Canada Marine's support to Serco's Global Maritime Community and works across international geographies and customers to build teams and deliver excellence in a variety of maritime markets.
Learn more about the giant steps that Serco is taking in the maritime domain. As most listeners will know, Serco has had a significant and stable presence in Canada for several decades with a focus in the air domain. Last August, the company acquired Alion Canada, as part of a broader acquisition of Alion Science and Technology's Naval Systems Business Unit. This acquisition has dramatically expanded Serco's potential for growth in the maritime defence market – especially given Serco's global bench strength in the design, build, operation and maintenance of ships.
Hear about the acquisition and how it has provided Serco with a bit of a head start in the Canadian maritime space and their global maritime capabilities, a few examples of where Serco has employed an innovative business model and seen success.
As part of Vanguard's Deep Blue Forum, Jason and his colleague, Jaime Black from Serco UK will be discussing Serco's capability in the deep blue – and more specifically in the world of autonomous vessels and underwater surveillance.
To attend Deep Blue Forum, go here. For the article mentioned in the podcast, go here.
Related posts