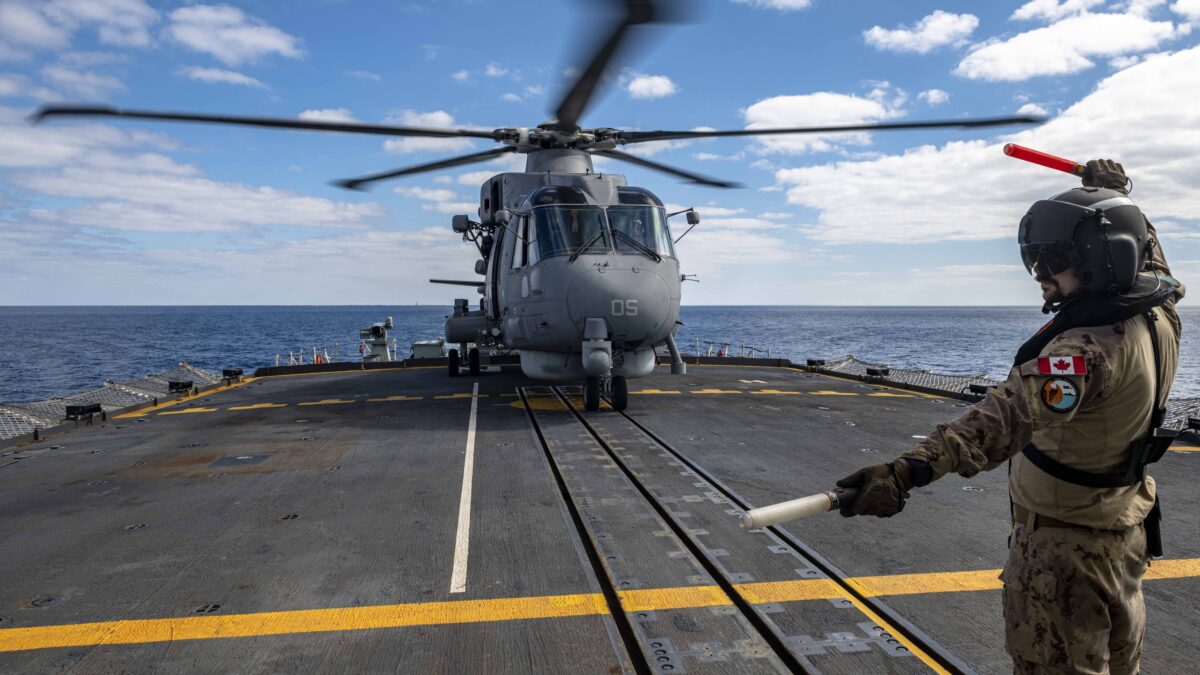 Amidst Russia's ongoing and ruthless invasion of Ukraine, which poses a direct threat to democracy, human rights, and global security, the member countries of the North Atlantic Treaty Organization (NATO) are demonstrating unwavering unity and support for Ukraine. Prime Minister Justin Trudeau made this announcement today at the NATO Summit in Vilnius, Lithuania.
During the Summit, NATO Allies committed to bolstering the Alliance's defense capabilities and providing increased assistance to Ukraine. Together with G7 Leaders, the Prime Minister restated their resolute dedication to an independent, democratic, and sovereign Ukraine, equipped to defend itself and prevent any future aggression.
Furthermore, the Prime Minister, along with leaders from various countries, pledged to solidify their sustained backing for Ukraine. This commitment will be reflected through bilateral long-term security agreements, as Ukraine seeks to safeguard its territorial integrity, rebuild its economy, protect its citizens, and pursue integration into the Euro-Atlantic community.
The Prime Minister declared a substantial injection of $541 million in fresh funding and projects to support Ukraine and enhance transatlantic security. This builds on Canada's prior assistance of over $8 billion provided since the beginning of 2022. Additionally, the Prime Minister's recent announcement in Latvia to renew and expand Operation REASSURANCE, a part of NATO's Eastern Europe defense and deterrence efforts, will double Canada's current presence in the country.
"Canada remains a strong, reliable Ally through its ongoing contributions to NATO and to transatlantic security. We are providing members of the Canadian Armed Forces with the modern equipment they need to deliver on a wide range of operations, including training members of the Armed Forces of Ukraine. Canada has stepped up as we always have, and we will continue to stand with our Allies and partners now and into the future," said the Rt. Hon. Justin Trudeau, Prime Minister of Canada.
Canada will continue its efforts in assisting Ukraine with military equipment and training to bolster its self-defence capabilities. In response to Ukraine's direct request, Canada plans to supply additional drone cameras. Moreover, under Operation UNIFIER, Canada will provide training and capacity building to the Ukrainian military, hosting Officer cadets from Ukraine for an intensive three-week program at the Royal Military College Saint-Jean, developed in partnership with NATO through the Defense Education Enhancement Programme (DEEP). This training supplements the ongoing Canadian Armed Forces (CAF) training taking place in the United Kingdom, Poland, and Latvia.
In addition to the above, the Prime Minister allocated an extra $48.8 million to the Comprehensive Assistance Package (CAP) for Ukraine. This contribution, combined with the $34.6 million announced earlier in April 2023, will support NATO's non-lethal practical aid to Ukraine, including fuel, bridging equipment, rations, and first aid. Canada is one of the primary contributors to the CAP, providing crucial support and defense capacity building to Ukraine.
Canada, along with several other NATO member states, formed a joint coalition to train Ukrainian Air Force personnel in operating and maintaining the F-16 fighter aircraft. By signing this statement, Canada commits to contributing to multinational efforts in this regard.
Addressing the evolving cyber risks and threats, Prime Minister Trudeau pledged an additional $2.7 million in cyber security assistance to Ukraine to counter malicious cyber activities.
Moreover, the Canadian government awarded a $450 million contract to Thales Canada Inc., in a joint venture, to provide in-service support for the CAF's Minor Warships and Auxiliary Vessels (MWAV) fleet for up to 19 years, showcasing Canada's steadfast commitment to NATO.
During the Summit, Canada and other NATO member states established the new NATO Climate Change and Security Centre of Excellence, led by Canada and situated in Montreal. With an investment of $40.4 million over five years and an ongoing annual contribution of $7 million, this center aims to address the security implications of climate change, particularly in the Arctic region, in line with the NATO Climate Change and Security Action Plan. It will further consolidate Montreal's reputation as a global hub for international organizations.
The Summit concluded with the Allied Heads of State and Governments endorsing the Vilnius Summit Communiqué, reaffirming the unwavering unity and solidarity of the transatlantic community during this crucial moment for Euro-Atlantic and global security. NATO's strength as a defence Alliance remains unparalleled, and its members will continue their collective efforts to ensure the freedom, security, and prosperity of all Allies while promoting peace and stability worldwide.
Related posts