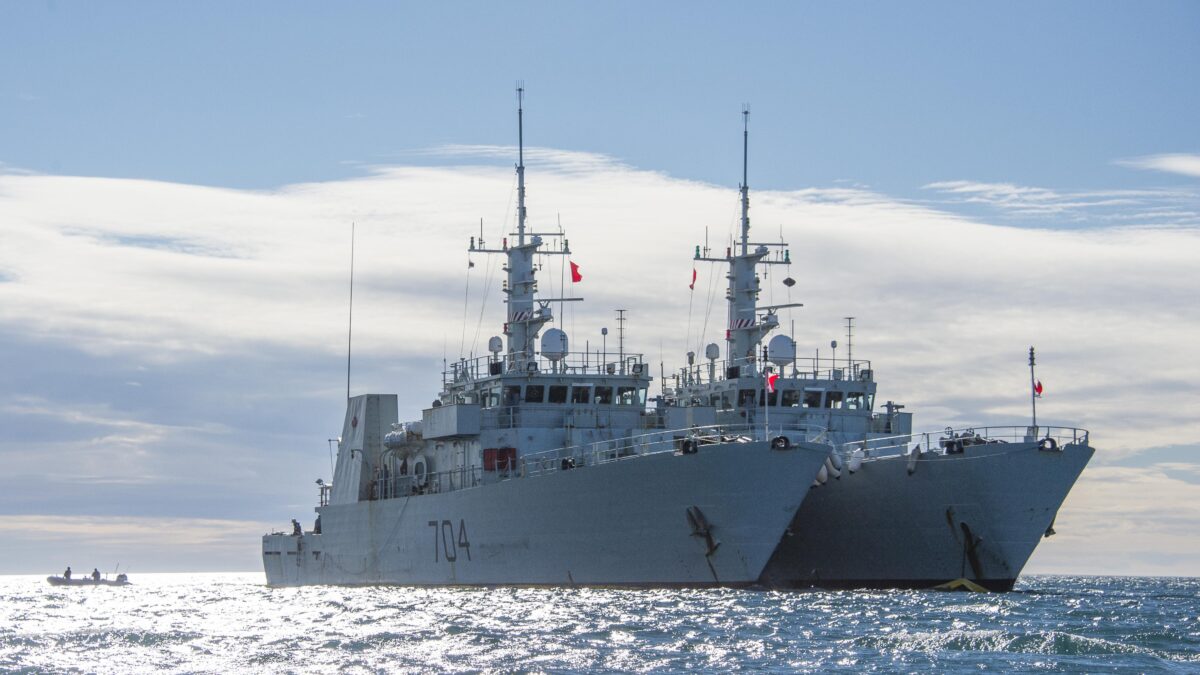 Under the National Shipbuilding Strategy (NSS), the Canadian Government is committed to equipping the Canadian Armed Forces (CAF) with the necessary ships for their vital operations.
During the North Atlantic Treaty Organization Summit, Prime Minister Justin Trudeau, announced that the Government of Canada has granted a contract valued at $450 million to Thales Canada Inc., in collaboration with Thales Australia Limited. This contract aims to provide in-service support for the CAF's Minor Warships and Auxiliary Vessels (MWAV) fleet for a duration of 5 years, with provisions for potential extensions lasting up to 19 years. The contract's commencement is set for July 2023.
"The National Shipbuilding Strategy continues to provide important economic opportunities for shipyards across Canada. This in-service support contract will ensure that the members of the Canadian Armed Forces have the ships they need to carry out their important work for Canadians, while supporting jobs and economic growth," expressed the Honourable Helena Jaczek, Minister of Public Services and Procurement.
Comprising about 100 vessels across 24 diverse classes, the CAF MWAV fleet includes ships like the Kingston class Maritime Coastal Defence Vessels, Orca-class training vessels, tugs, dive tenders, research vessels, range vessels, and auxiliary support barges and vessels. By securing this contract, the CAF fleet's operational readiness will be ensured, allowing for flexible adjustments in the number of serviced vessels to address dynamic operational requirements.
The procurement process adhered to the repair, refit, and maintenance segment of the NSS. This contract will not only bolster the CAF's capabilities but also significantly benefit the Canadian marine sector. Thales Canada Inc., in collaboration with Thales Australia Limited, will sublet portions of the work to small and medium shipyards and enterprises across Canada, spanning British Columbia, Nova Scotia, Newfoundland and Labrador, Ontario, and Quebec.
"Through our National Shipbuilding Strategy, we're strengthening Canada's shipbuilding industry and generating economic benefits all across Canada. This investment will provide our Canadian Armed Forces with the equipment they need, while ensuring that small and medium-sized businesses from coast to coast to coast can play a key role in our shipbuilding industry and create high value jobs for Canadians," added the Honourable François-Philippe Champagne,
Minister of Innovation, Science and Industry
As part of the NSS's objectives, the shipbuilding industry and marine sector in Canada are experiencing an upsurge in job opportunities, directly benefiting the members of the CAF. The contracts initiated under the NSS have been estimated to contribute around $21.26 billion (equivalent to $1.93 billion annually) to Canada's gross domestic product and have played a significant role in creating and maintaining over 18,000 jobs annually from 2012 to 2022.
Related posts