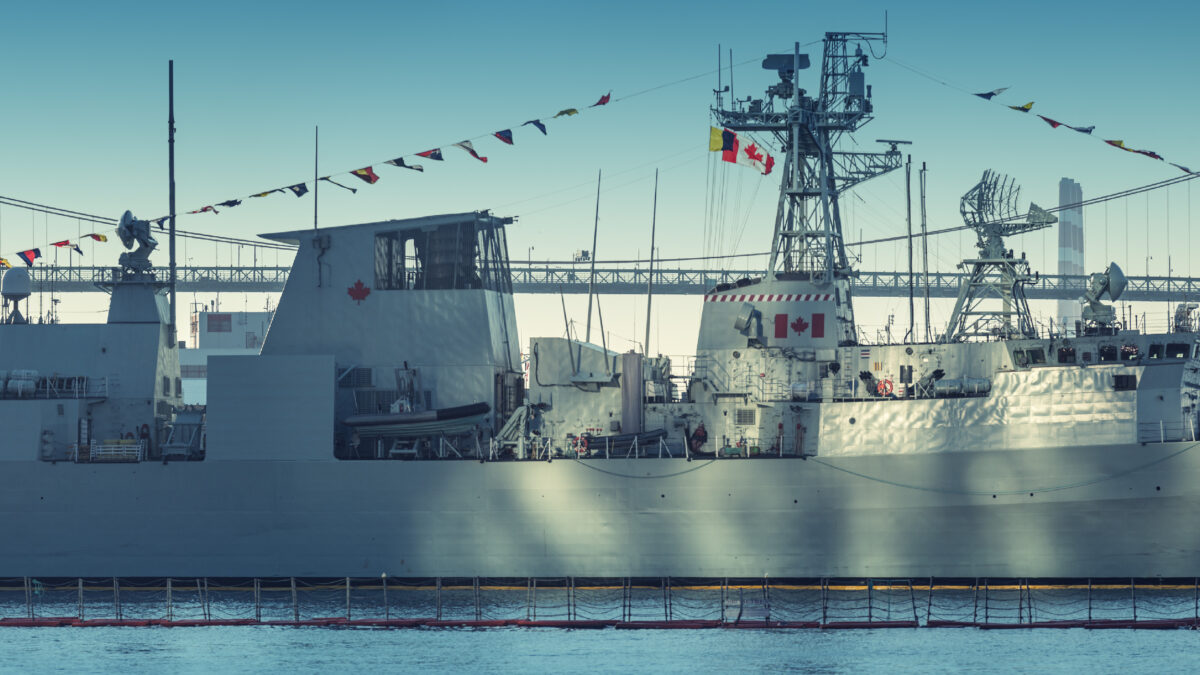 Considering the role of industry in military defence, we have come full circle. Historically industry provided military capability "as a service" where navies relied on privateers and mercantile companies had armed capabilities. Fast forward to today, we are now deep into the fourth Industrial Revolution, the digital age, and the traditional defence industrial base has once again moved towards an "as-a-service" model with the use of Artificial Intelligence (AI) and Cloud Computing.
The use of technology is crucial in carrying out operations across multiple domains, and commercial technology providers have emerged as a powerful force multiplier. Since the war began in February 2022, Microsoft and other tech companies have provided unprecedented technology assistance to the government and people of Ukraine. By disbursing digital infrastructure into the public cloud, Microsoft and others have supported critical Ukrainian services through data centers across Europe.
Shortening the time between sensing and response
The backbone of military operations, the Command, Control, Communications, Computers, Intelligence, Surveillance and Reconnaissance (C4ISR) system, has undergone a massive transformation with the rise of AI and cloud. C4ISR gathers massive volumes of data through Human Intelligence, Signals Interference, Imagery Intelligence and Radar Intelligence. These are hugely important functions, but the real impact comes from using AI and cloud to process the data gathered by these sources. Improved intelligence, surveillance, target acquisition, and reconnaissance (ISTAR) capabilities have given commanders a decisive advantage in various settings. For example, the ability to identify and recognize targets through full-motion video, along with more accurate fires, has proven highly beneficial. To facilitate this, some military organizations have integrated their ISTAR information with cloud-based systems, such as Ukraine's Delta Battle Management System, which can be accessed from any computer or mobile device.
The use of cyber technology in warfare and espionage has become a major concern and cyber defence is now a critical aspect of any country's national security. Microsoft, for example, analyzes 65 trillion security signals a day and has defended against 900+ attacks per second in the last 12 months. Nation-state actors and intelligence agencies continue to use the cyber domain for intelligence gathering and disinformation operations. For example, the tech industry continues to respond by adjusting algorithms to counter disinformation and deprioritize stories from sources that promote fake news.
AI and cloud computing solutions are already being used in nearly all aspects of defence and intelligence operations
Open-Source Intelligence (OSINT) has also made its mark with advanced AI-driven analytics to gather information from publicly available data sources and providing near real-time situational awareness to commanders. Companies have emerged with capability to offer military analysts and commanders near real-time situational awareness and accurate predictions, which is highly valued in military operations. Similarly, some investigative journalism groups are using open-source intelligence (OSINT) to uncover and document human rights abuses and war crimes for future investigation and prosecution.
Finally, space has become a salient domain for communication, observation, navigation and more. Various companies offer products and services that facilitate these activities, such as providing terminals for communication or access to satellite imagery for observation. This technology is particularly valuable in situations where traditional communications infrastructure has been damaged or destroyed, allowing people to stay connected even in challenging environments. Additionally, advances in artificial intelligence have enabled more efficient and effective processing of satellite imagery, further enhancing the utility of space-based technologies.
Industry can serve as a mission partner
The digital age has helped the technology industry counter disinformation and enhance military operations through cloud, AI and open-source intelligence. The defence industry has certainly come a long way and will continue to evolve to meet the changing requirements of modern warfare. Continued collaboration and co-operation between the tech industry and the military are critical to meet the demands of an always evolving battlefield.
For more information about Microsoft Defence solutions visit : Defense and Intelligence Solutions | Microsoft Industry eBook.
Related posts