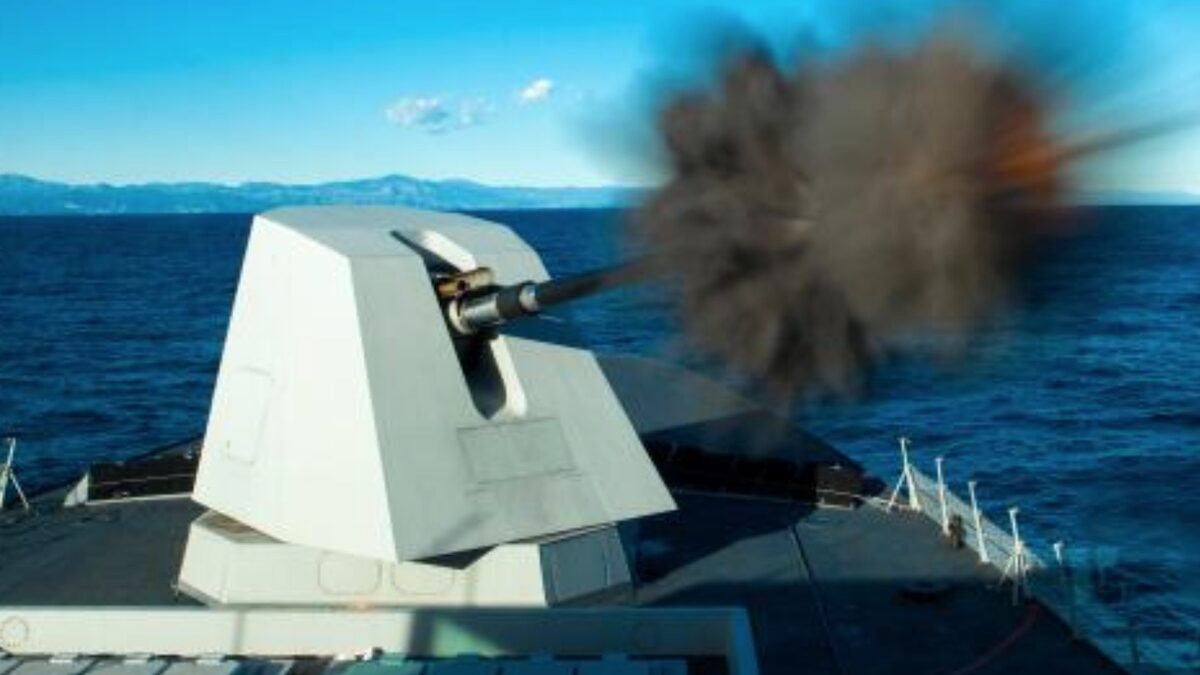 Leonardo to supply naval guns for the Canadian Surface Combatants
Marcello Sukhdeo, April 23, 2021
1 min

read
2590
Leonardo has been awarded a contract to supply Lockheed Martin Canada with four OTO 127/64 LightWeight (LW) Vulcano naval guns, including the Automatic Ammunition Handling System (AAHS) as an optional solution, for the Canadian Surface Combatants (CSC). Three of the systems will be installed on-board the new naval units, while the fourth will be used for training activities.
The 15 advanced and multi-mission combat ships, which will be built by Irving Shipbuilding Inc. at the Halifax shipyard in Nova Scotia, is part of Canada's National Shipbuilding Strategy.
During the last decade, the OTO 127/64 LW Vulcano has been selected by six navies around the world. This gun system is equipped with a highly flexible architecture that allows installation on all types of platforms. According to a news release, the system's state-of-the-art technology and complete digitalization help to ensure continuous assistance to operators and constant support to the onboard Combat Management System (CMS) through the calculation of possible shooting solutions during mission planning.
The system also integrates seamlessly with the Vulcano 127mm ammunition, both in the Guided Long Range (GLR) and the Ballistic Extended Range (BER) versions.
The OTO 127/64 LW Vulcano operates effectively even in the absence of a crew, thanks to Leonardo's AAHS solution, which guarantees automatic gun reloading by managing both Vulcano long-range precision strike and conventional ammunition simultaneously.
Production of select system components will be done at Leonardo DRS' Ottawa facility, which will contribute directly ITB commitments.
Related posts