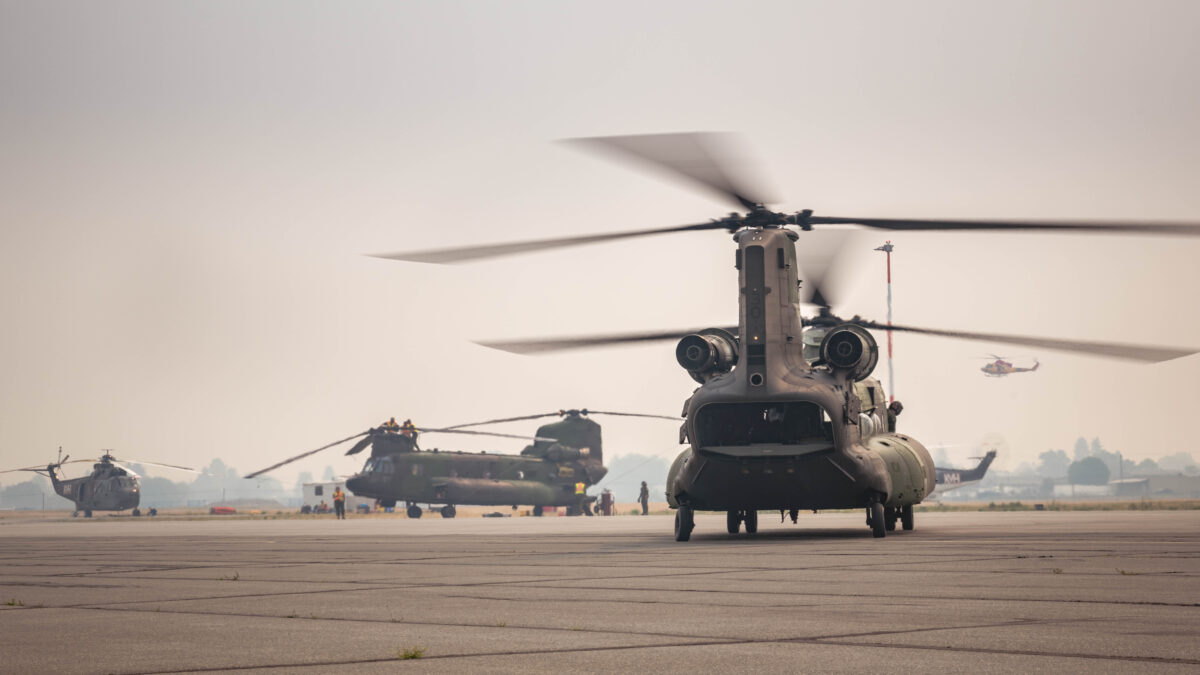 The crash of a Royal Canadian Air Force (RCAF) CH-147F Chinook helicopter into the Ottawa River ends in tragedy as two missing air crew members were found deceased. The crash took place during the early hours of Tuesday, June 20 with the discovery of the two missing air crew members being made in the evening of the same day.
"I join all Canadians in mourning the loss of two Royal Canadian Air Force members from 450 Tactical Helicopter Squadron. These brave Canadian Armed Forces members served Canada with honour, dedication, and immeasurable courage. I extend my deepest condolences to their loved ones. I also send my prayers to the two members injured in the crash, who are now recovering. We are with you," expressed the Honorable Anita Anand, Minister of National Defence.
In compliance with the families' wishes and after official confirmation by the Coroner, the Royal Canadian Air Force has disclosed the identities of the deceased air crew members:
– Captain David Domagala
– Captain Marc Larouche
"It is with profound sadness that we mourn the loss of these two members. They served with honour, proudly devoting their lives to Canada with tremendous professionalism and selfless service. Their loss is devastating, and we stand in grief with their families, friends, and teammates during this time of great sorrow. Our thoughts and prayers are also with our members who were injured in this tragic accident, and we wish them a quick recovery. On behalf of all members of the armed forces, the Canadian Armed Forces Chief Warrant Officer and I offer our deepest condolences to the loved ones of our fallen," added General Wayne Eyre, Chief of the Defence Staff.
Captain David Domagala, a 32-year-old native of Woodstock, Ontario, first served in the Canadian Army Reserve before pursuing his dream of becoming a pilot. Following his graduation from the esteemed Royal Military College, he successfully completed his pilot training and was assigned to the prestigious 450 Tactical Helicopter Squadron in 2019. Demonstrating his dedication and skills, he was selected to serve as a liaison officer during Operation CALUMET in Egypt, where his exceptional performance earned him a commendation from the Canadian Joint Operations Command. Upon returning, he eagerly began his training on the CH-147F Chinook aircraft.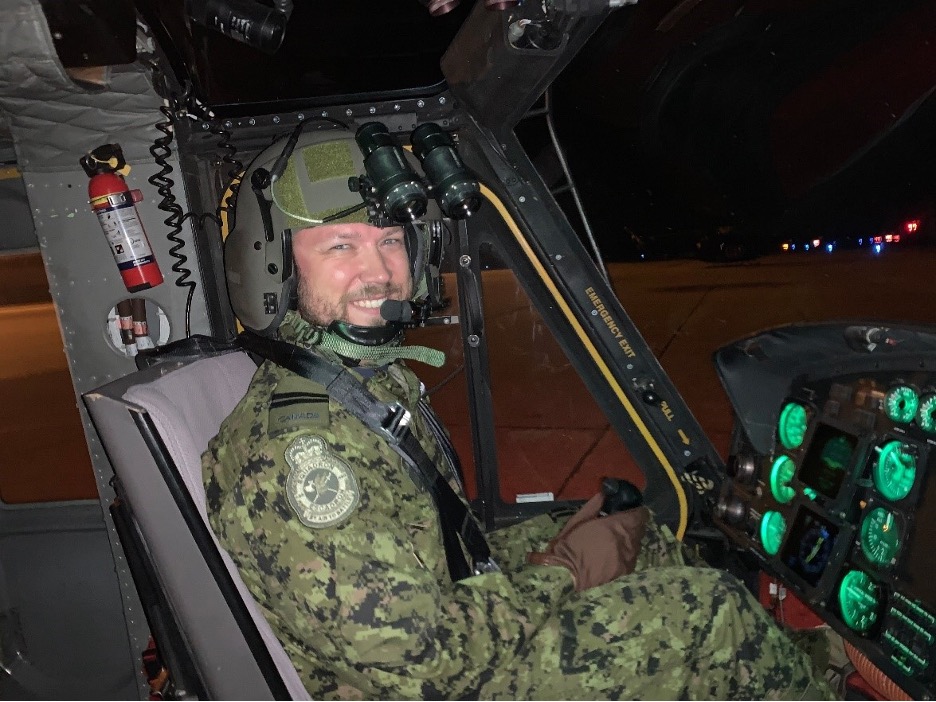 Captain Marc Larouche, aged 53, came from Amos, Quebec, and acquired a private pilot's license prior to enlisting as a pilot in the Royal Canadian Air Force. In 1993, he successfully obtained his pilot's wings and subsequently served in various squadrons, operating the CH-135 Twin Huey, CH-146 Griffon, and CH-147F Chinook helicopters. He took part in overseas deployment during Operation DELIVERANCE in Somalia and contributed domestically to Operation PODIUM in British Columbia.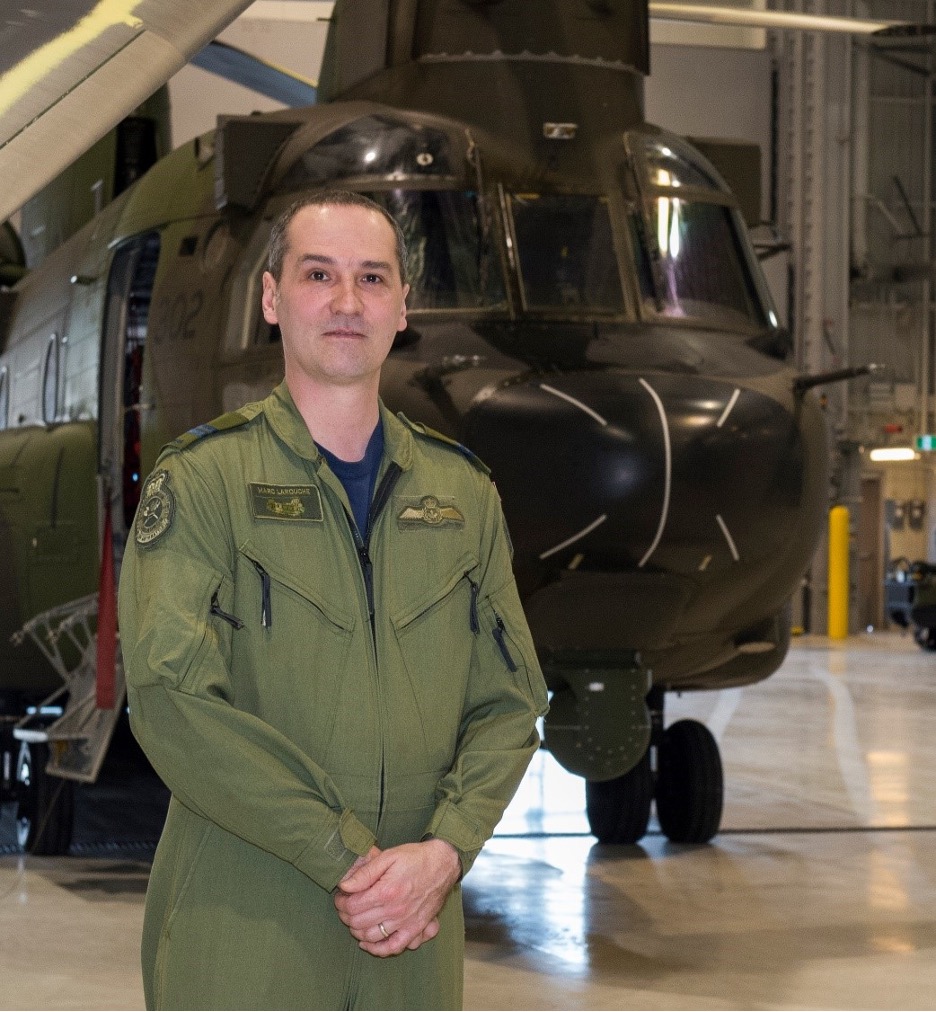 At the time of the accident, the two members were part of a four-person crew aboard the 450 Tactical Helicopter Squadron aircraft. The other two crew members were located earlier by firefighters from Garrison Petawawa and promptly transported to Pembroke hospital with minor injuries. They have since been released and are currently under the care of Canadian Armed Forces medical personnel. In this challenging period, comprehensive support is being extended to the families of the deceased crew members, the surviving air crew members, and their families, as well as to the members of 450 Squadron and Garrison Petawawa.
"The hearts of Royal Canadian Air Force members are heavy with the news from Garrison Petawawa about the loss of two members from 450 Tactical Helicopter Squadron. There are no words to describe a loss as tragic as this. On behalf of the entire Air Force family, Chief Warrant Officer Hall and I offer our deepest condolences and support to the families, friends and loved ones of all those affected by this accident," said Lieutenant-General Eric Kenny, Commander, Royal Canadian Air Force.
The RCAF's Directorate of Flight Safety is currently conducting an investigation into the incident to ascertain the cause.
Approximately 110 Canadian Armed Forces personnel, including divers from 2 Combat Engineer Regiment, along with CC-130J Hercules and CH-146 Griffon aircraft from 424 Transport and Rescue Squadron and 427 Special Operations Aviation Squadron, provided assistance in the search efforts both on land and in the water. The search was further aided by an Ontario Provincial Police marine and dive unit, as well as the Petawawa and Pembroke fire departments.
"It is an extremely sad time for all Canadians with the loss of these two members," said Major-General Iain Huddleston, Commander, 1 Canadian Air Division / Canadian NORAD Region / Joint Force Air Component / Search and Rescue Region Trenton. "I want to thank all those who helped in the first response to the accident as well as the search efforts, including members of 450 Squadron. This tragedy serves as a difficult reminder of the risk that members of the Royal Canadian Air Force face daily while training to respond to missions at home and abroad. We mourn the loss of these two members, and our thoughts are with their families and squadron mates."
The RCAF's Directorate of Flight Safety has initiated an investigation into the accident, and to maintain the integrity of this independent investigation, no additional details regarding the incident will be disclosed.
For the purpose of ongoing environmental containment and cleanup efforts, as well as to preserve the integrity of the accident site for the Flight Safety Investigation, boaters and the public are requested to refrain from accessing the Ottawa River and the operational side of Garrison Petawawa's shoreline.
The staff at Vanguard Media would like to express our most sincere condolences to all family members and RCAF personnel affected by this tragic event.
Related posts