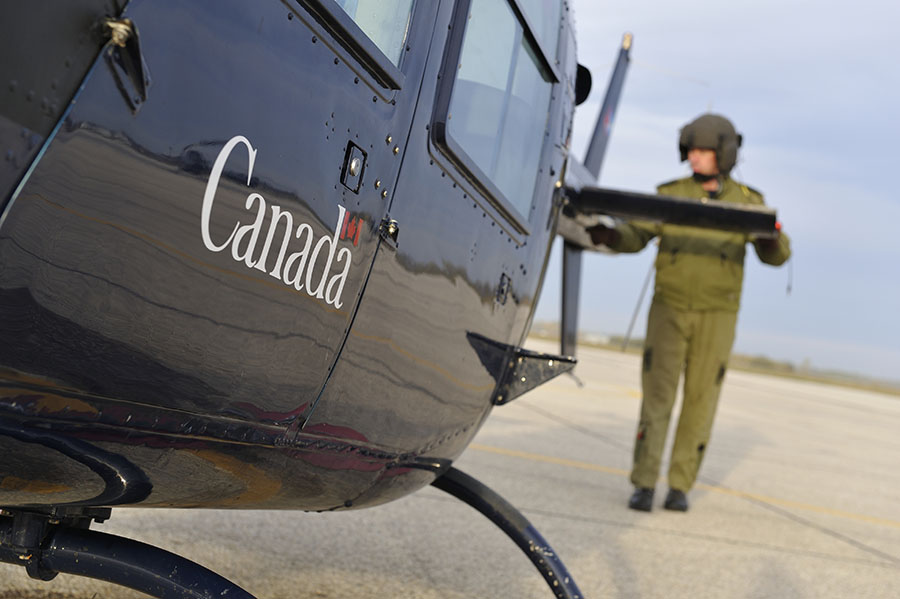 Canada's commitment to its defense policy, Strong, Secure, Engaged, is unwavering, and the Government aims to equip the Royal Canadian Air Force (RCAF) with the necessary resources to fulfill their operational missions and safeguard the nation.
To achieve this objective, the Government of Canada has initiated the Future Aircrew Training (FAcT) Program, which aims to modernize the current aircrew training services for the RCAF. This program encompasses various essential training aspects, including pilot training, air combat systems officer and airborne electronic sensor operator training, as well as maintenance and infrastructure services, to be maintained for a period of over two decades.
Through a thorough, transparent, and impartial procurement process that involved significant involvement from the industry and Indigenous communities, SkyAlyne Canada Limited Partnership has been identified as the preferred candidate to provide a comprehensive aircrew training program. This will contribute to maintaining a versatile and combat-ready air force.
"This announcement marks another important step in the competitive process to provide integral aircrew training services for the Royal Canadian Air Force. We are continuing to ensure that members of our armed forces have what they need to keep Canada safe and secure," expressed the Honourable Helena Jaczek, Minister of Public Services and Procurement.
Despite reaching this important milestone in the competitive process, Canada will continue to collaborate closely with SkyAlyne Canada Limited Partnership as they prepare for the transition from the existing contracts to the FAcT Program. During this phase, it is essential for SkyAlyne Canada Limited Partnership to adhere to the stipulated solicitation process requirements.
"It is critical that current and future Royal Canadian Air Force pilots have the most advanced training and equipment available to ensure they can deliver on the important work that we ask of them," said the Honourable Anita Anand,Minister of National Defence. "This program will help ensure Canada can continue to defend North America, enhance our Arctic sovereignty, and meet our NATO and NORAD obligations in the face of current and emerging threats. Canadians can be confident that this competitive process will deliver the best results for our Canadian Armed Forces for decades to come."
The selection of the preferred bidder followed a meticulous bid evaluation process. To ensure the integrity and fairness of this procurement, Public Services and Procurement Canada (PSPC) appointed an independent fairness monitor to oversee the process, including upcoming discussions with SkyAlyne Canada Limited Partnership.
The Government of Canada has actively engaged with qualified suppliers throughout this procurement process. This engagement has enabled the Government to define its requirements, and industry representatives have had the opportunity to provide feedback on various aspects, such as procurement approach, schedule, solicitation documents, and the economic benefits it will bring to Canada.
"I'm proud to see such a strong partnership between the Royal Canadian Air Force and our world-class aerospace and defence industries. The Future Aircrew Training Program will ensure that our forces receive the best possible training, showcase the expertise of leading Canadians firms, and provide high-value jobs and economic benefits in Canada," concluded the Honourable François-Philippe Champagne, Minister of Innovation, Science and Industry.
Work will begin as soon as the contract is granted. Awarding of the contract is anticipated for 2024.
Related posts