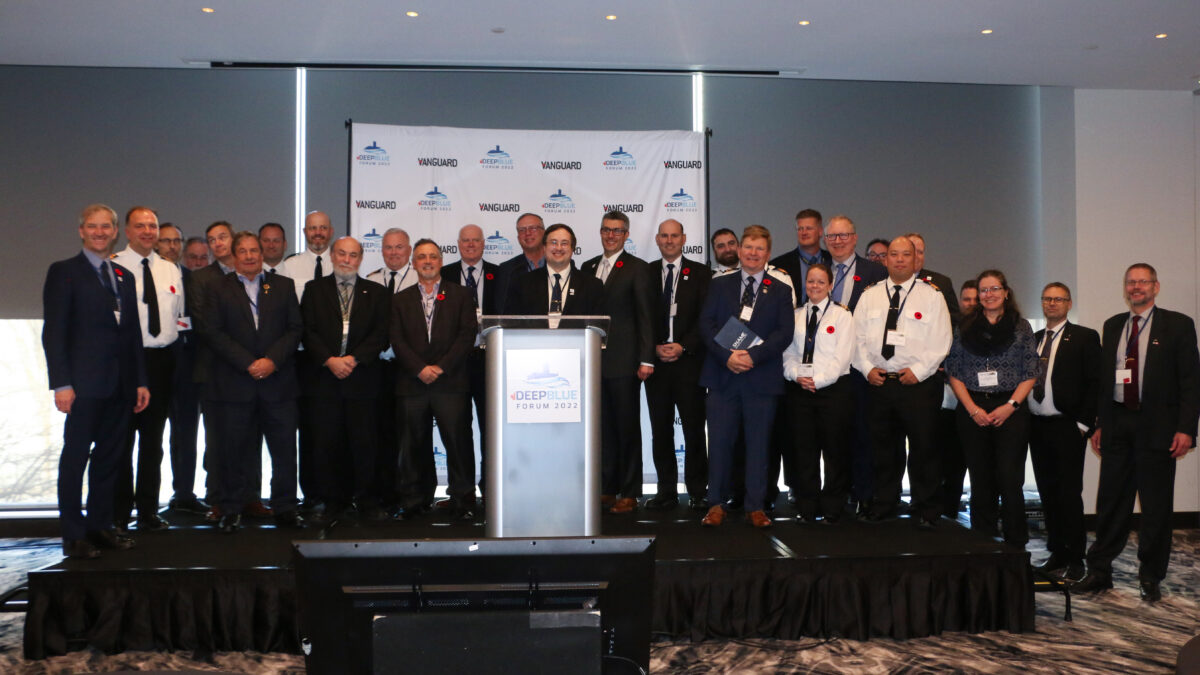 Lessons from the Deep Blue Forum 2022

Capt(N) Norman Jolin (Ret'd) , February 5, 2023
4 min

read
837
On 2 November 2022, Vanguard's third annual underwater forum, Deep Blue 2022, was held in Ottawa, with a focus on the Canadian Patrol Submarine Project (CPSP) and options available to Canada. This was the first Deep Blue conference to be hosted in person, while simultaneously streaming it virtually, making it possible to engage international expertise from Australia, Chile, Germany, Spain, Sweden, and the United States, as well as across Canada. Over 250 people registered for Deep Blue 2022, with 170 attending in person and 88 virtually, spanning both government and industry, with a number of submariners attending from the RCN. The result was an excellent interaction which was only limited by the time available.
The one-day conference was preceded by an evening reception where Commodore Jason Armstrong, the RCN Director-General Naval Force Development, gave a key-note speech on why Canada needs to replace the Victoria-class submarines as well as an update on the future submarine procurement plan. The following day was kicked off by BMT Canada President Darcy Brytus's opening address on the complexities of submarine project delivery, where he underscored the need to understand the implications of modifying an existing submarine design. He was then followed by Jim Palmer, from Lockheed Martin RMS, with a presentation on the critical need for a close working relationship between the Platform Systems Integrator and the Combat Systems Integrator. Specifically, the need for the platform to be able to incorporate design modifications of the combat system suite, as well as the ability to add future combat capability, as threats evolve over the service life of the submarine.
The morning then proceeded with presentations by Navantia on the S-80 patrol submarine with its Bio-Ethanol Stealth Technology (BEST) and its flexibility to incorporate US Navy weapons systems, SAAB Kockums on the need for both flexibility and balance in submarine design (which takes time) and tkMS showcasing the Type 212CD as the baseline for a potential future Canadian submarine.Following a presentation on the opportunities under the IDEaS programme by Defence Research and Development Canada (DRDC) and a luncheon break, the afternoon keynote address by the Commander RCN, Vice-Admiral Angus Topshee, was conducted by a pre-recorded video presentation. His presentation highlighted a number of important points, while acknowledging that submarines are expensive to own and operate, they are a significant force multiplier as they cause an adversary to commit hugely disproportional resources to counter its threat. He then tempered his discussion with the realities of Canadian geography that demand an ocean-going submarine capability in sufficient numbers – a simple one-for-one replacement of the four Victoria-class is insufficient.
The afternoon continued with a presentation on modularity in submarine building from Babcock Canada, by examining the effective use of infrastructure in manufacturing all the way through to in-service support – modularity is more than just how one assembles a submarine. In the final presentation of the conference, Rheinmetall reviewed the use of simulation-based evaluation on crew training and submarine systems automation. The final event of the forum was a panel discussion moderated by Seaspan's Chris Earl on learning from experience with regards to submarine acquisition projects. As panellists he had retired Australian and Chilean naval officers who, in response to key questions, brought up similar lessons learned from their respective submarine programmes. Specifically, a submarine must meet Canada's requirements (e.g., there is a difference between endurance and range) as well as appreciating the impact of technological obsolescence over the course of the build. Both panelists stressed that submarine design and build takes time (typically 14-15 years) and cautioned against a "conspiracy of optimism" as things will inevitably take longer than one thinks. Finally, there was a warning to limit the appetite to exploit leading edge technology as the submarine must represent a solid engineering solution.
Summary
The takeaway from Deep Blue 2022 was clear – Canada is moving forward on replacing the Victoria-class submarines, before the end of their service lives in the 2030s, with a class of diesel-electric powered submarines. The planned procurement schedule is necessarily aggressive and will rely on industry expertise to offer a design that can meet the demands of Canada's unique operating requirements, in three oceans, support a modern and evolving combat system suite while remaining affordable. While the submarine must meet national requirements, minimalizing changes and modifications to the parent design will reduce risk and significantly contribute to the ability of industry to meet a challenging procurement schedule.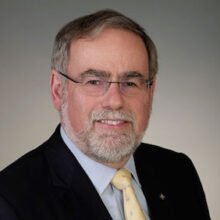 Capt(N) Norman Jolin (Ret'd)
Capt(N) Norman Jolin (Ret'd) is an Associate Consultant with CFN Consultants specializing in naval and maritime issues. Prior to joining CFN, he provided advice on Canadian defence procurement in the private sector, following a 37-year career in the Royal Canadian Navy.
Related posts