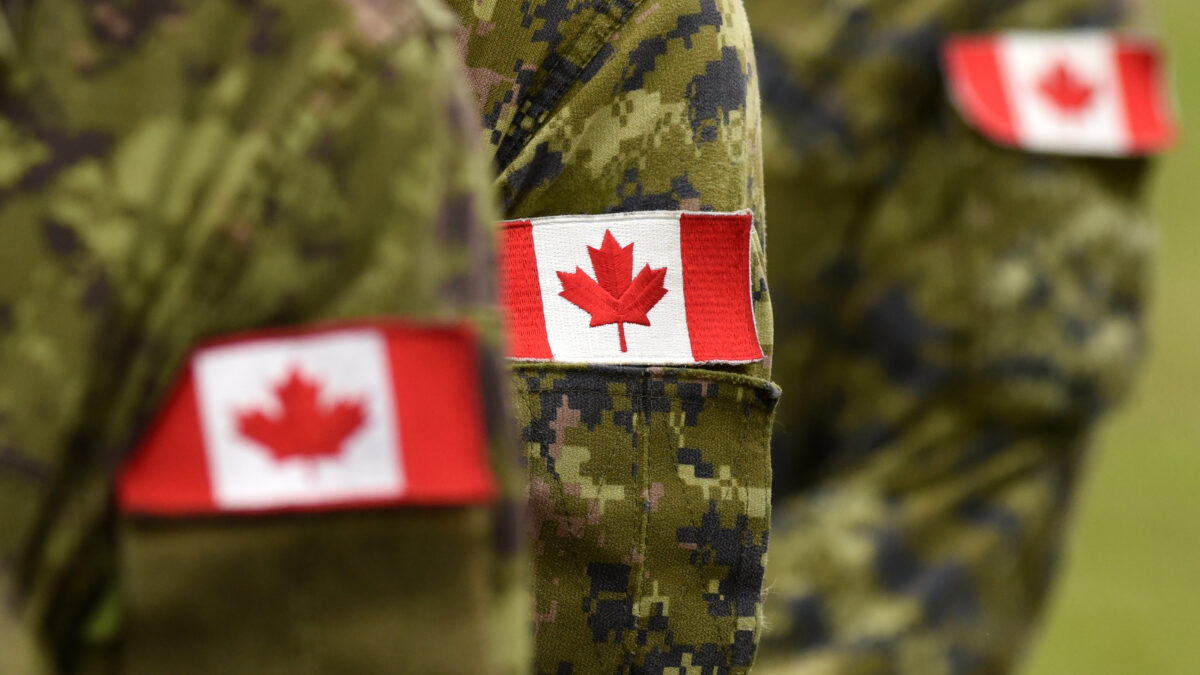 ADGA's Mission and Social Mandate Deliver for Canada

Colonel (Ret'd) Richard Fawcett , January 12, 2023
3 min

read
1400
A new Perfect Storm is once again brewing for the Department of National Defence (DND) and other organisations dedicated to the protection of Canada, Canadian citizens and Canadian values around the world.
The war in Ukraine, State actors who continually flaunt the rules-based order, persistent effects of COVID and other viruses, and increasing natural disasters resulting from climate change continue to stretch the capacity of the Canadian Armed Forces (CAF) and other first responders.
At the same time, these same organisations, and especially the CAF, face significant recruiting and retention challenges, impacting their capacity to respond to our nation's needs.
ADGA's Mission
ADGA, a proud Canadian company since 1967, continues to focus our efforts on supporting the CAF and the broader defence and security communities. Our mission is to develop and provide exceptional people dedicated to delivering quality, value-driven solutions that enhance our clients' operational effectiveness.
In our focus to meet Canada's security needs, ADGA together with our industry partners can play an important role in increasing the CAF's capacity by filling staff and rear area roles. This, in turn, frees up military personnel to concentrate on the missions only they can do.
ADGA can help fill these roles with veterans who still want "to serve" and have the experience that the CAF requires, or civilians who share their values and skillsets. The requirements of executing the Strong, Secure, Engaged (SSE 42) capital program—especially the Land C4ISR programs, NORAD Modernisation and the preparation of a Brigade to deploy to Latvia in the coming year—will require extensive industry support.
ADGA stands ready, with a proven track record spanning decade, to support the CAF in this critical work.
ADGA's Social Mandate
Having been acquired by Commissionaires Ottawa Group in December 2021, ADGA has adopted the social mandate of Commissionaires to create meaningful employment opportunities and generate financial resources for veterans of the Canadian Armed Forces, Royal Canadian Mounted Police, their families and fellow citizens who share a passion to contribute to the security and well-being of Canadians. This social mandate is fully in line with our vision to be the partner of choice for technology, solutions and talent that power and protect our clients.
Building upon our deep knowledge and understanding of our clients' operations, ADGA provides objective advice. Our recommendations are independent of specific products or technologies from the enterprise level through to the individual technology applications. These include solutions architectures, systems design and development, cybersecurity and mission-critical applications, simulation systems for live, virtual training environments, and integrated security solutions.
Our "ranks" currently include over 100 veterans. Among them are more than 30 senior officers, representing over 2,400 years of military experience, with a focus in communications and command and control.
Beyond our social mandate, and to ensure we can attract the calibre of talent our clients require, ADGA is committed to creating a diverse, equitable and inclusive workplace with an important focus on Indigenous hiring and partnerships.
Delivering Quality, Value-Driven Solutions for Canada
By embracing the values of teamwork, integrity, excellence and respect, we strive to ensure every person feels welcome at ADGA. It is the strength of our people that enables us to support our defence and security clients with the best talent available.
ADGA's proud history of enhancing the capacity and effectiveness of our clients so they can meet Canada's security needs, coupled with our social mandate to hire and give back to veterans and their families, make us an ideal partner. ADGA stands ready to support our defence and security partners, especially the CAF, as they rise up against Canada's Perfect Storm.
Related posts