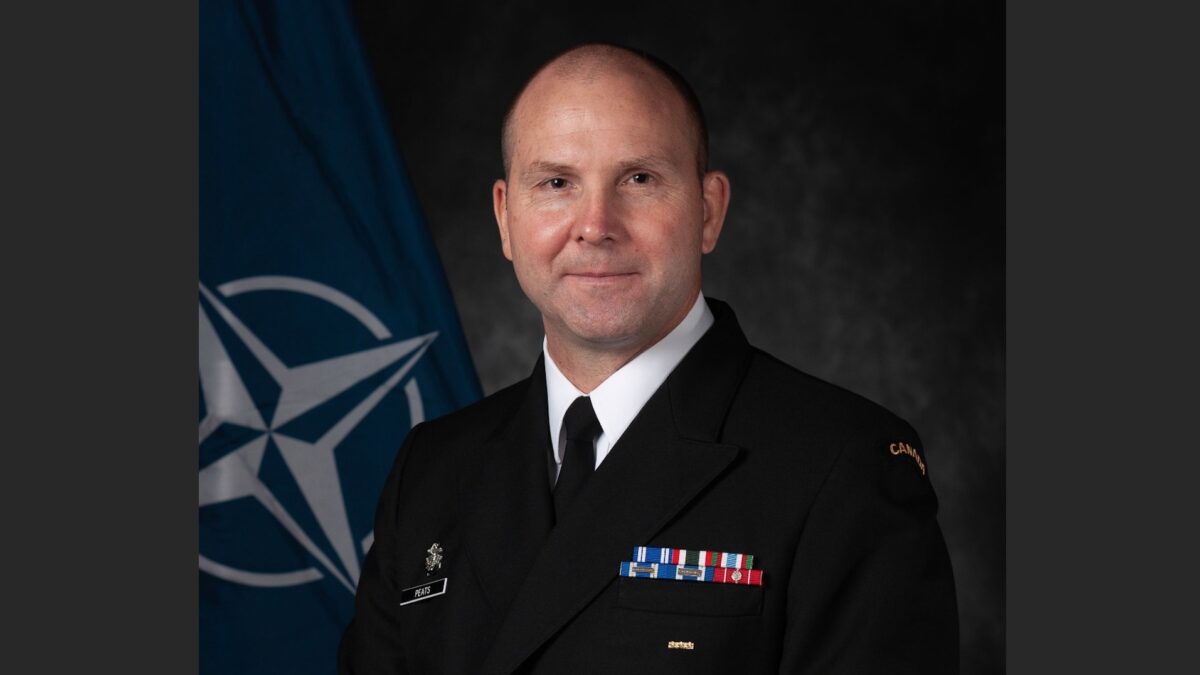 Canadian Armed Forces' (CAF) Commodore Bradley Peats officially assumed command of Standing NATO Maritime Group One (SNMG1) during a change of command ceremony held in Lisbon, Portugal today. Cmdre Peats assumed command from Cmdre José António Mirones of the Portuguese Navy.
"I am honoured to have the opportunity and privilege of leading SNMG1 and look forward to building upon the successful deployment of Commodore Mirones, his flagship Corte-Real, and the outgoing SNMG1 staff," said Cmdre Peats. "In an uncertain global environment, we are proud to contribute to NATO's assurance and deterrence measures in Western and Northern European waters, including the Baltic Sea, North Sea, Norwegian Sea, and their maritime approaches."
SNMG1 is one of four NATO Standing Naval Forces (SNF) that provide the Alliance with a continuous naval capability and presence which forms the core of the Very High Readiness Joint Task Force (Maritime). NATO is seen as the cornerstone of Canada's international security policy and one of its most important multilateral relationships. This membership in the Alliance enhances Canada's cooperation and partnership with Allies to strengthen transatlantic defence and security, preserve the rules-based international order, and contributing and leading to international peace, security and stability efforts abroad.
Since 2014, the CAF has deployed its frigates on a rotational basis for exercises and operational tasks in the NATO Maritime Command's areas of responsibility. Currently, HMCS Halifax with the Group as part of Operation REASSURANCE. HMCS Halifax replaced HMCS Toronto, which was deployed with SNMG1 from July to December 2020. HMCS Halifax is now the flagship for the SNMG1 command team and headquarters staff throughout the remainder of its deployment.
The last time a Canadian commanded a Standing NATO Maritime Group was from June to December 2019, when Cmdre Josée Kurtz commanded SNMG2.
Related posts