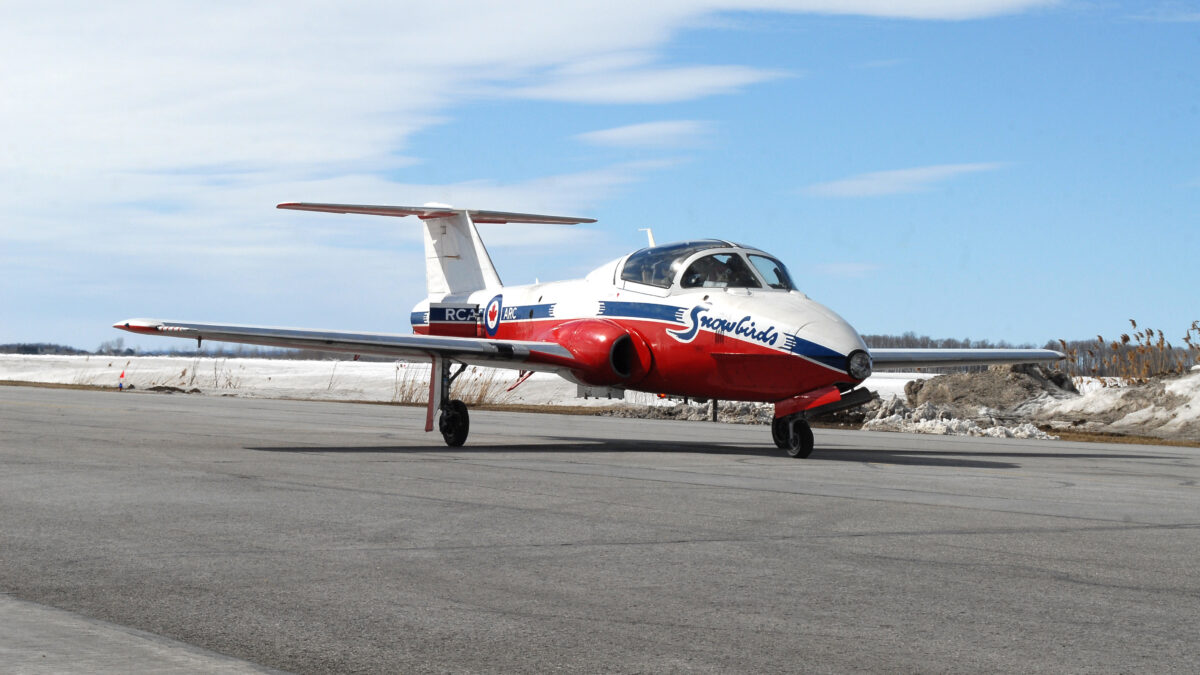 Canada's Snowbirds: L3Harris Gives the Venerable Tutor Fleet New Life
Vanguard Staff, April 27, 2023
5 min

read
2024
Many people know L3Harris as Canada's fighter aircraft center of excellence and maintenance depot. Perhaps others are familiar with L3Harris as the country's premier In-Service Support (ISS) integrator for the Royal Canadian Air Force (RCAF), supporting other major aircraft fleets like the CC-150 Polaris, the CP-140 Aurora, the CH-148 Cyclone, the CH-147 Chinook and now the incoming CC-330 aircraft.
Many people may not be aware that the RCAF fleet which L3Harris has supported the longest is none other than the CT-114 Tutor, the aircraft used by Canada's famous 431 Air Demonstration Squadron, 'the Snowbirds'. In fact, L3Harris is the original equipment manufacturer (OEM) for the Tutor, dating back to the 1960s. The Snowbirds recently celebrated their 50th anniversary, so it is appropriate to reward this reliable aircraft with some important upgrades and improvements, which are being carried out under the CT-114 Tutor Life Extension (TLE) 2020+ Avionics Upgrade Program.
"We are very proud of all the support we provide to the RCAF across many of its major fleets and this significant upgrade to Canada's famous Snowbirds fleet is no exception," said Ugo Paniconi, General Manager, L3Harris in Mirabel. "Our experienced and passionate workforce dedicate themselves every day to helping the RCAF accomplish its important mission."
Innovative and Modern Upgrades
This avionics upgrade is not a minor modification effort, but rather a major design change that involves significant airworthiness implications due to the number of flight critical systems impacted and the demanding aerobatics role of the aircraft. Most of the instruments and indicators on the instrument panel of the cockpit will be replaced by a Garmin avionics suite, allowing the aircraft to meet the latest aviation regulatory requirements. The use of both military and Transport Canada Civil Aviation (TCCA) airworthiness regulations is an innovative solution that provides a streamlined certification process for modern avionics integration into this 1960s era aircraft.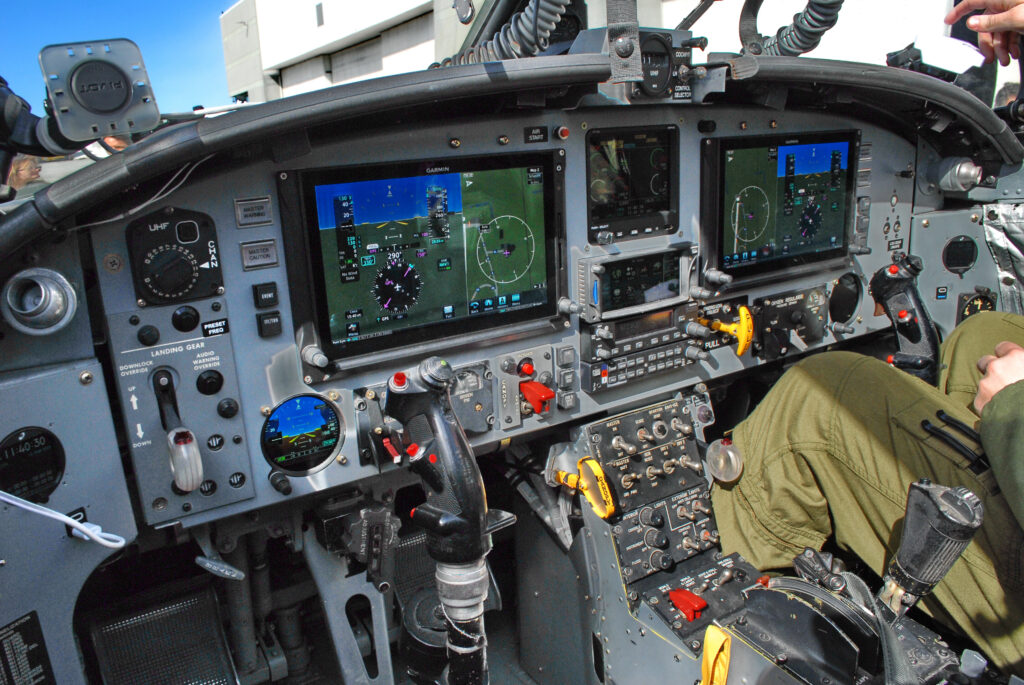 L3Harris has designed an integrated solution adding new capabilities like Automatic Dependent Surveillance-Broadcast (ADS-B) In & Out, additional Required Navigation Performance (RNP) capabilities, traffic awareness and collision avoidance, synthetic mapping display vision and terrain alert, electronic flight bag (EFB) iPad charging and Bluetooth flight-plan uploading capabilities, updated visual and aural warnings for engine and on-board systems through an Engine Indicating and Crew Alerting System (EICAS), Cockpit Voice Recording and Flight Data Recording (CVR/FDR) capability and an integrated acoustic location beacon. The avionics upgrade is also addressing obsolescence issues by replacing a significant amount of legacy components and provides compliance to the new TCCA and Federal Aviation Administration regulations for ADS-B Out and new RCAF CVR/FDR policy.
A Successful Program
The CT-114 TLE 2020+ Avionics Upgrade program has successfully passed all the required design, installation, ground and experimental flight test readiness reviews. This design effort required excellent cooperation among all stakeholders, including 431 Air Demonstration Squadron (the Snowbirds), 2 Canadian Air Division (2 CAD), the Directorate of Technical Airworthiness and Engineering Support (DTAES), the Director of Flight Safety (DFS), the Director Of Aerospace Engineering Program Management – Fighters and Trainers (DAEPM FT) Program Management Office (PMO) and the L3Harris team consisting of systems engineers, structural engineers, experts in cybersecurity, airworthiness, publishing, logistics, purchasing and training, as well as program and financial analysts.
To enable an efficient design and testing process for the upgrade, L3Harris designed and commissioned a systems integration laboratory (SIL) to stimulate and integrate the various new systems with the legacy equipment, thus identifying and addressing issues early in the program. In addition, wiring routing and structures installation trials were performed on a decommissioned aircraft at L3Harris' facility in Mirabel. Extensive use of 3D scanning and 3D printing allowed for rapid prototyping and testing prior to the final fabrication drawings release and the start of prototype installation kit production. These initiatives and early problem resolution allowed the first installation to be performed efficiently and with minimal amendments.
In addition to producing the design, L3Harris amended the aircraft technical orders, produced the certification data package and provided airworthiness delegates in numerous fields of expertise. They also manufactured the installation kits and the installation instructions. The kits are being installed by IMP Aerospace at Canadian Forces Base (CFB) Trenton, Ontario.
Another Key Milestone
The CT-114 TLE 2020+ Avionics Upgrade program recently passed another key milestone in March 2023 with the successful completion of the Experimental Test and Evaluation (ET&E) flight test program. These ground and flight tests were performed from CFB Trenton by the Aerospace Engineering Test Establishment (AETE) with support from all the other stakeholders.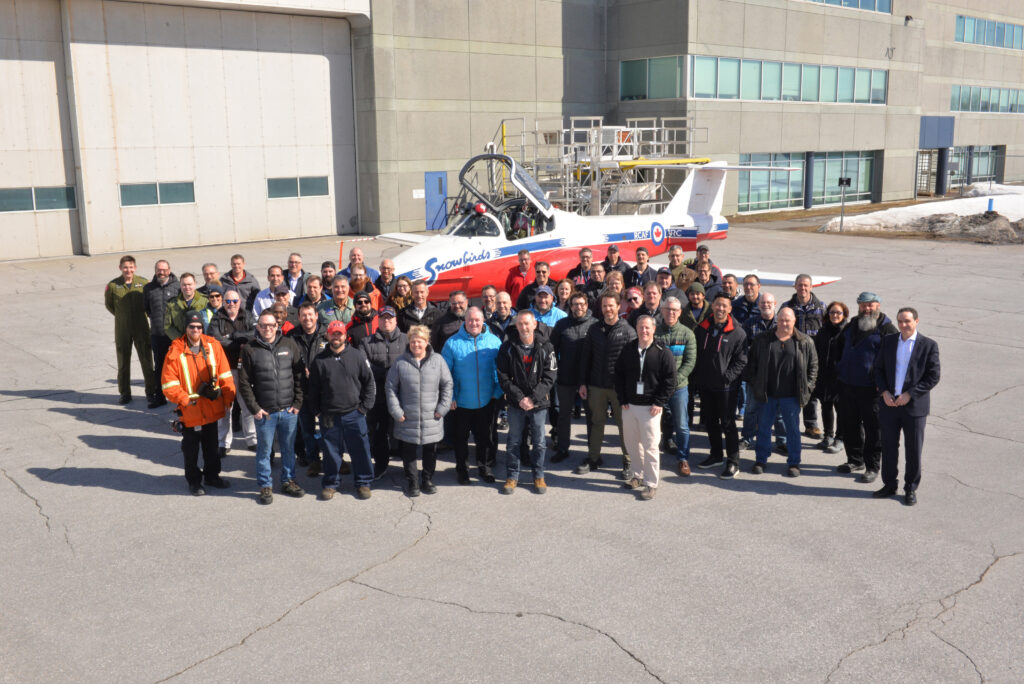 The multidisciplinary team will now work to achieve full airworthiness certification while additional aircraft are being modified. This program, which is ultimately bringing the aircraft to an integrated glass cockpit solution, will allow the CT-114 Tutor to be operated in compliance with the latest controlled airspace requirements across North America while also increasing the safety and maintainability of the aircraft systems.
"The unique show season of the Snowbirds adds an additional challenge to this already demanding program, but I am very pleased that the L3Harris team, in conjunction with the Department of National Defence and all the involved stakeholders, has successfully passed the ET&E milestone," added Paniconi. "This is proof that we are well on our way to complete airworthiness certification and have the upgraded fleet ready for the 431 Air Demonstration Squadron."
L3Harris: A One-Stop Shop
This successful project is another great example showing that L3Harris is the preferred one-stop shop for aircraft avionics, systems and structural modifications and upgrades. Its workforce and expertise allow all aspects of aircraft modifications, from engineering and design, airworthiness certification, kit manufacturing and installation, testing, integrated logistics and publications to be addressed in a seamless and integrated fashion on budget and schedule.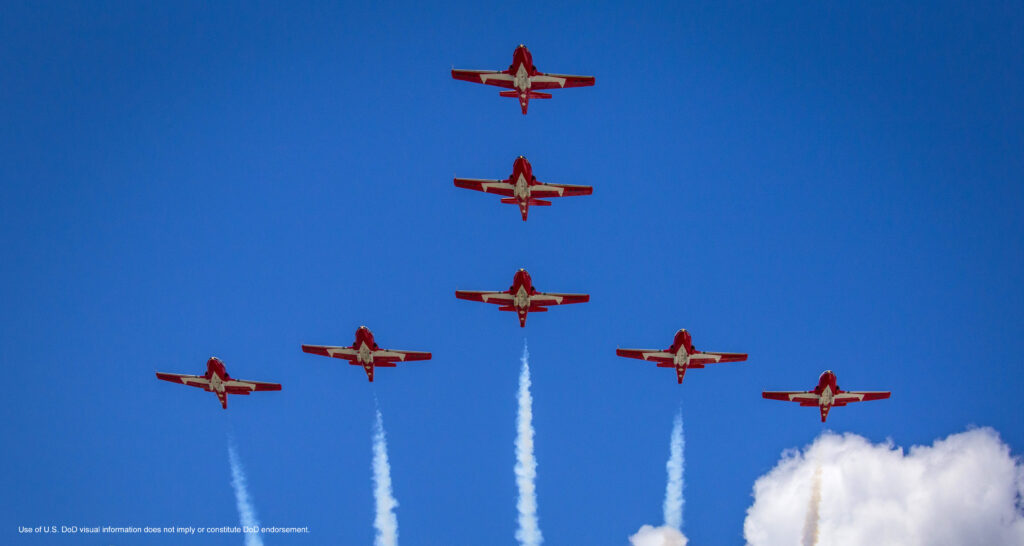 Related posts