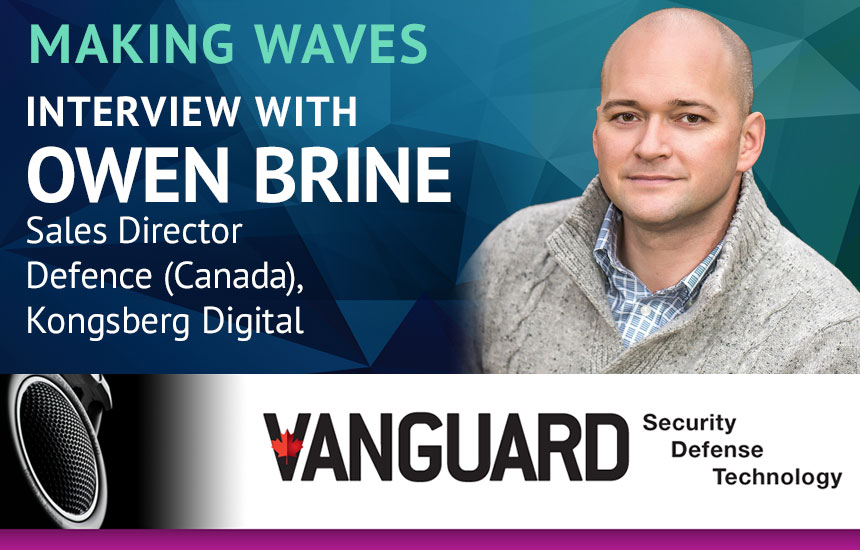 Making Waves – An Interview with Kongsberg Digital
Vanguard Staff, April 26, 2023
1 min

read
335
J. Richard Jones is back with another episode of Vanguard Radio. This week he speaks with Owen Brine, Sales Director Defence (Canada) at Kongsberg Digital. In his role at Kongsberg Digital, Owen draws upon a distinguished 20 years of active naval service; including four NATO deployments conducting operations in Europe, Africa, and the Middle East. Among other Navy roles, he was assigned to National Defence Headquarters where he led the defence Human Systems Integration team in the design of the Combat Management System for the Halifax Class warship.
Kongsberg Digital is the provider of the K-Sim maritime simulation system that enables efficient and realistic training of students and crew, building vital skills that promote safety, cost-efficiency, and sustainability in operations at sea.
In this episode:
How Kongsberg supports the Royal Canadian Navy
How Kongsberg can support other naval force generation beyond Naval Warfare Officers
What separates Kongsberg from the competition in maritime simulation?
And more!
Where to listen:

Related posts