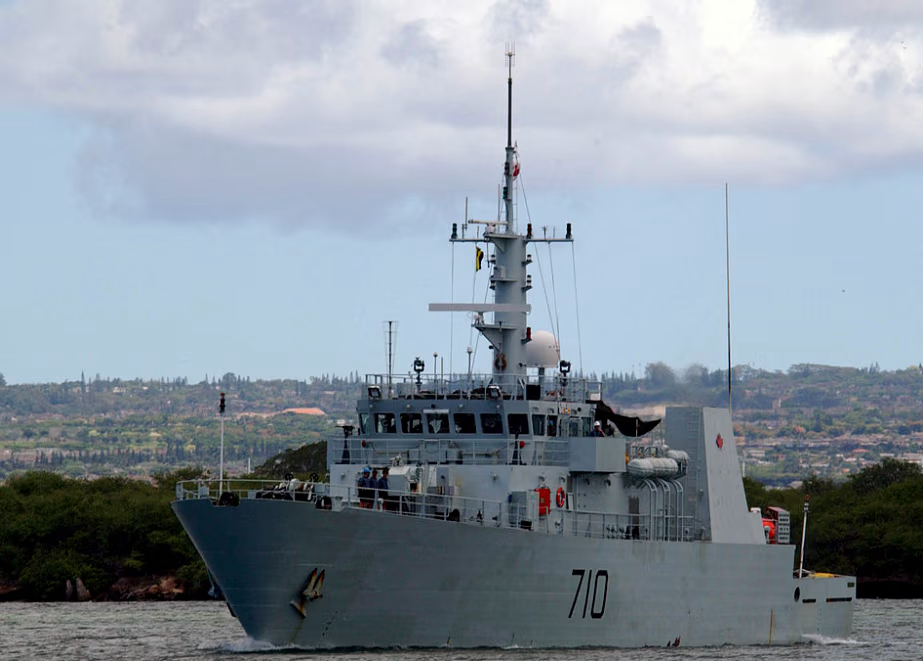 Thales is excited to announce that, in accordance with the declaration made by Canadian Prime Minister, The Right Honourable Justin Trudeau, during the NATO Summit in Latvia, the Government of Canada has granted Thales Canada and Thales Australia a contract for In-Service Support (ISS) of Minor Warships and Auxiliary Vessels (MWAV).
This significant contract will play a pivotal role in ensuring the continued operational readiness of the fleet, with the added advantage of adaptability to cater to the ever-evolving operational requirements of the Royal Canadian Navy (RCN). These needs encompass a spectrum of missions, including Operation REASSURANCE, Canada's most extensive overseas commitment to NATO assurance and deterrence in Central and Eastern Europe. The initial service term spans five years, with a budget of up to $450 million CAD. Furthermore, there are provisions for one-year extensions, potentially stretching the contract to a maximum of nineteen years.
Thales has a track record of providing ISS services to Canada's Arctic and Offshore Patrol Ships (AOPS) and Joint Support Ships (JSS), collectively known as AJISS. This positions Thales as the preeminent provider of ISS to the RCN, responsible for ensuring the operational preparedness and availability of over 100 vessels spanning 26 different classes.
Thales' commitment extends beyond the contractual obligations; it extends to the Canadian industry as a whole. The contract leverages Thales' profound expertise in cutting-edge digital technologies, including Artificial Intelligence (AI), big data, connectivity, and cybersecurity, to modernize and enhance the fleet's capabilities. In tandem with AJISS, the inclusion of MWAV within the Thales portfolio will facilitate skill development and foster job creation across a broad spectrum of Canadian suppliers, both large and small.
"Thales is committed to serving those who serve, and to playing a vital role in fulfilling the promise of the National Shipbuilding Strategy. We are driven to leverage the know-how we have brought to Canada from Australia, and the experience we've developed under AJISS. We embrace the potential for even more collaboration across Canada's diverse and talent-rich innovation ecosystems to create capability, transform naval in-service support and deliver both value and excellence to the RCN," expressed Chris Pogue, CEO Thales Canada.
Thales is unwavering in its dedication to nurturing a sustainable domestic ISS sector that continually enhances capabilities. To achieve this, Thales is collaborating with Indigenous enterprises and communities, like the Malahat Nation, as well as startups, academic institutions, Canada's innovation superclusters, and small and medium-sized businesses. These collaborations are facilitated through various programs, such as AI@Centech, SYNERGY, Naval Technology Innovation Challenges, and the establishment of the National Digital Excellence Centre.
Related posts