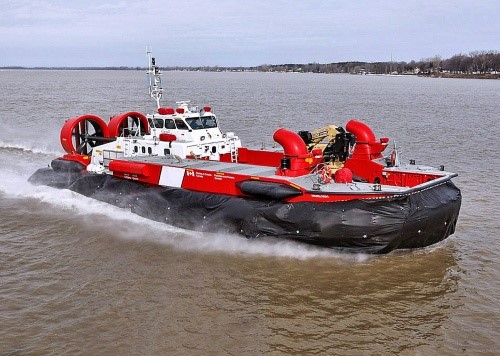 Modern equipment is being provided to members of the Canadian Coast Guard by the National Shipbuilding Strategy (NSS), enabling them to carry out their important work. This is simultaneously revitalizing Canada's marine industry, creating jobs, and generating socio-economic benefits and prosperity across the country.
The Honourable Filomena Tassi, Minister of Public Services and Procurement said, "The National Shipbuilding Strategy is building ships and ensuring our existing fleets are regularly maintained and upgraded so that Canadian Coast Guard members can effectively carry out their work. These contracts will support the Coast Guard fleet, while generating strong economic benefits and supporting jobs across Canada."
Four contracts, totalling $77,122,237.65 (including taxes), have been awarded by the Government of Canada. These contracts will allow for vessel life extension work to be performed on the Coast Guard's fleet of 36 motorized lifeboats. This work is critical for ensuring that the Coast Guard has the vessels needed to do its work for Canadians.
The Honourable Joyce Murray, Minister of Fisheries, Oceans and the Canadian Coast Guard added that "Canada's National Shipbuilding Strategy continues to deliver world-class vessels and equipment for our Coast Guard, while supporting good, skilled jobs in Canadian shipyards right across the country."
The contracts were awarded to 4 different companies, all located in regions where the Coast Guard has motorized lifeboats. They include:
The motorized lifeboats are used by the Canadian Coast Guard to respond to marine distress calls.
The NSS is delivering clear economic opportunities for shipyards and suppliers across Canada with these contracts. The contracts were awarded under the repair, refit, and maintenance pillar of the strategy. Since the inception of the NSS, this particular pillar has contributed approximately $9.99 billion to the country's gross domestic product while helping to create and maintain more than 8,400 skilled jobs annually.
Related posts