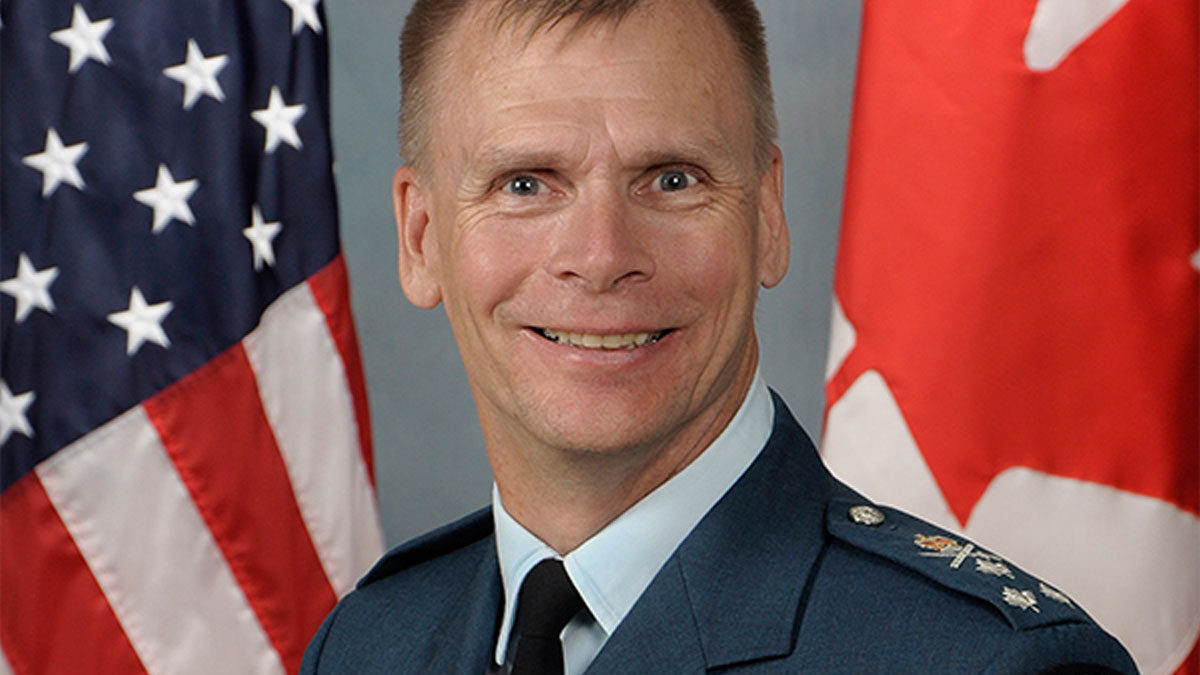 LGen Christopher Coates assumes role as Commander of Canadian Joint Operations Command
Marcello Sukhdeo, July 29, 2020
3 min

read
3502
A ceremony was held earlier today for the transfer of command authority for the Canadian Joint Operations Command (CJOC). LGen Christopher Coates officially assumed responsibility from MGen Bill Seymour, who was acting as Commander since June 26th, 2020.
The ceremony was presided over by the Chief of the Defence Staff,Gen Jonathan Vance at the CJOC headquarters. CJOC is the command within the Canadian Armed Forces (CAF) responsible for the planning, execution, and support of deployed Canadian military operations in Canada and around the world.
"Congratulations to LGen Coates on becoming Commander, Canadian Joint Operations Command. His extensive operational and command experience, including having previously served as CJOC's deputy commander for continental operations, make him ideally suited to lead the operations of the Canadian Armed Forces," said Gen Vance. "I also send my congratulations and deepest thanks to MGen Bill Seymour for his outstanding leadership during his tenure as the Acting Commander of CJOC. His stewardship of that command allowed CAF domestic and expeditionary operations to continue during these challenging times."
LGen Coates began his military career in the Royal Canadian Air Force (RCAF) as a tactical helicopter pilot, serving with squadrons in Germany and across Canada. Throughout his distinguished career, he has served in numerous staff positions, including with 1 Wing HQ In Kingston, Ontario; the Chief of the Air Staff in Ottawa; and the Combined Air Operations Centre of 1 Canadian Air Division in Winnipeg, Manitoba. His diverse experience also includes planning Canada's tactical aviation contributions to missions worldwide, such as in Haiti, Honduras, Bosnia-Herzegovina, Kosovo, the Democratic Republic of the Congo, and Afghanistan. Notably, as the first Commander of the Joint Task Force – Afghanistan Air Wing in Kandahar, Afghanistan, he re-established the RCAF's medium-to-heavy-lift Chinook helicopter capability. Subsequently, his career included several senior command appointments: Deputy Commander Continental NORAD Region at Tyndall Air Force Base, Florida; Deputy Commander Continental Operations at CJOC; Director of Operations for the North American Aerospace Defense Command (NORAD)in Colorado Springs, Colorado; and, most recently, as the NORAD Deputy Commander.
MGen Seymour began acting as Commander of CJOC last month when LGen Mike Rouleau departed for his new post as Vice Chief of the Defence Staff. As a result of this transfer of authority, MGen Seymour will continue serving at CJOC as Deputy Commander.
"I am honoured to be appointed Commander, Canadian Joint Operations Command, and grateful for the opportunity to lead a command that delivers tactical and operational excellence by sending Canadian sailors, soldiers, aviators, and special operators on missions across this great country of ours, our shared continent, and throughout the globe," said LGen Coates. "This is a homecoming for me, I'm glad to be back at CJOC, and I look forward to building upon my past time here and the very rewarding leadership experience I recently had with the North American Aerospace Defense Command in the United States. The Canadian Armed Forces is an impressive national institution, continually achieving a lot for Canadians, and CJOC plays a vital role in that. Together with the CJOC command staff and the entire team, I look forward to continuing and building upon that course."
Related posts