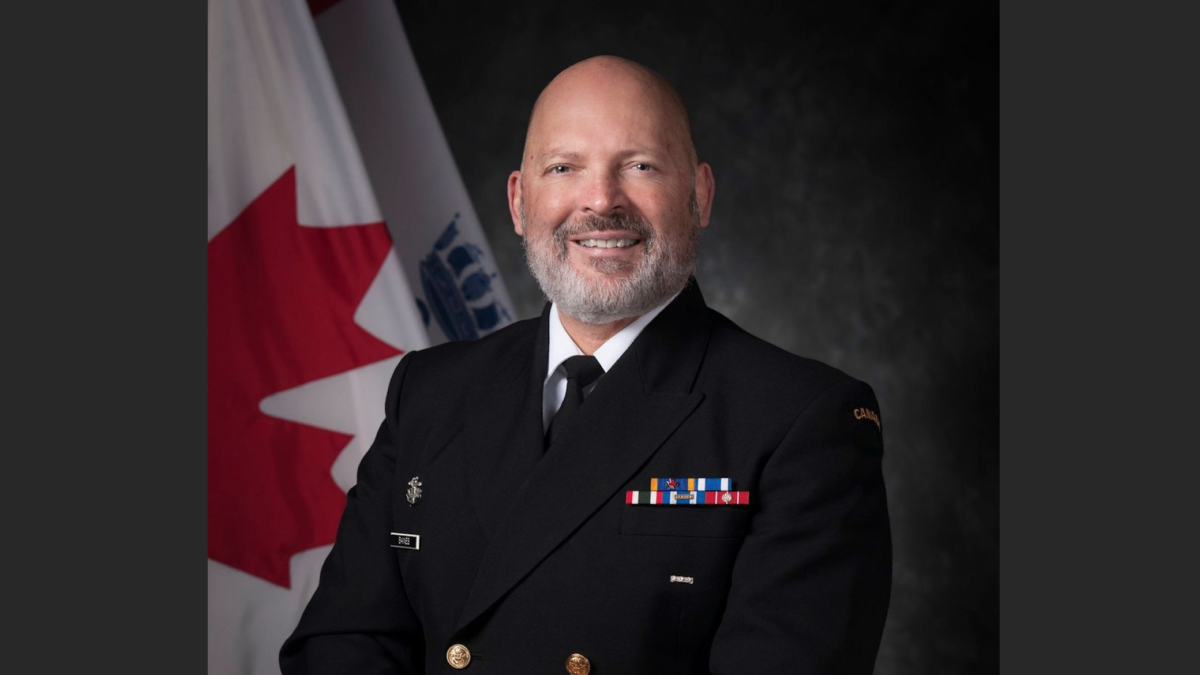 VAdm Craig Baines assumes command of the Royal Canadian Navy
Marcello Sukhdeo, January 12, 2021
3 min

read
3496
Early this afternoon, VAdm Craig Baines assumed the duties of Commander of the Royal Canadian Navy (CRCN) from VAdm Art McDonald. The virtual change of command ceremony was presided over by Gen Jonathan Vance, Chief of the Defence Staff (CDS), at the National Defence Headquarters in Ottawa.
"…VAdm Baines has proudly served Canada for 33 years in our Royal Canadian Navy, in various roles as the Commander of a vessel, a Base, and a Fleet, which have all prepared him for this important role…," said Harjit S. Sajjan, Minister of National Defence. "The women and men of the Royal Canadian Navy are indeed in good hands with VAdm Baines in command."
With this appointment, VAdm Baines becomes the 37th Commander of the RCN. Throughout his career to date, he has served in a variety of command and staff roles with the most recent being Deputy Vice Chief of Defence Staff.
The outgoing CRCN, VAdm McDonald, will be promoted to the rank of Admiral and will succeed Gen Vance as the 20th CDS of the Canadian Armed Forces.
"Change of command ceremonies represent both continuity and change, and it's a tremendous pleasure to mark the change of command of the Royal Canadian Navy (RCN) between two great sailors: VAdm Art McDonald and VAdm Craig Baines. Under VAdm McDonald's leadership, we have seen the RCN maintain an impressive operational tempo at home and abroad. His focus on people and innovation has positioned the Navy for success as it transitions to the future fleet," said Gen Vance. "Through his 33 years of service, VAdm Baines has a proven operational and institutional track record from which to draw upon as he continues to put Canada's sailors first in all that he does. I am delighted to appoint VAdm Baines to command the Royal Canadian Navy and I know that he will lead by example, put our ethos into practice, and continue to steer the Navy towards the objectives of the future fleet."
VAdm Baines' career has been a combination of sea-going appointments and staff officer positions throughout his 33 years of service. He started his career as bridge watch-keeping officer in Her Majesty's Canadian Ship (HMCS) Saguenay, specializing in navigation and naval warfare en route to an appointment as Commanding Officer of HMCS Winnipeg in 2007. He held the appointment of Base Commander of Canadian Forces Base Esquimalt between July 2010 and July 2012. After serving as the Commander of Canadian Fleet Atlantic between 2014 and 2017, he was appointed Commander Maritime Forces Atlantic and Joint Task Force Atlantic until he assumed the position of Deputy Vice Chief of the Defence Staff in July 2020.
"…Without question, the biggest part of this honour, is continuing to serve with a group of outstanding Canadians who wear a uniform on behalf of their country, often serving in a complex environment far from home. We will continue to prioritize support to our Sailors, Defence Team members, and their Families while managing ongoing cultural change, domestic and international operations, fleet recapitalization, training, and readiness, all while innovating throughout our organization to make us the most inclusive, respect- driven Navy we can be. We remain committed to be READY to help, READY to lead, and READY to fight for Canadians," said VAdm Baines.
The RCN consists of about 8,300 Regular Force and 3,600 Reserve sailors, supported by approximately 3,800 civilian employees.
To view the ceremony, see the video from the RCN Facebook page.
Related posts