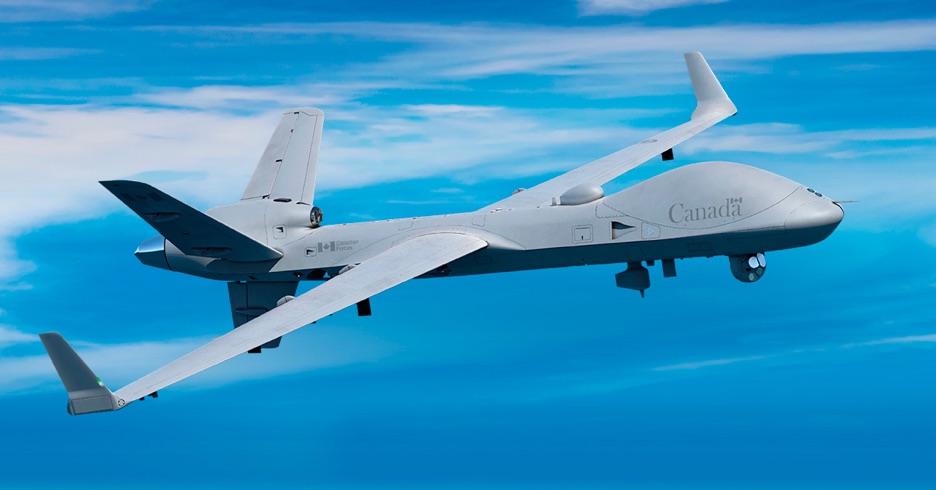 The Value of a Versatile and Affordable RPA for Canada
Sponsored Content, July 9, 2020
5 min

read
4113
MQ-9B SkyGuardian is the proven multi-mission platform designed and built to deliver reliable and persistent Intelligence, Surveillance and Reconnaissance (ISR), enabling decisive action to protect Canada's vast territory, including its extensive coastline. It's a sustainable solution that provides 24/7 coverage for ultimate readiness in today's complex security environments – without the risk to human life posed by manned aircraft.
Canada's geographic location presents a unique set of security needs that currently require a large amount of manpower and assets. These needs should be addressed by a multi-role platform such as MQ-9B. This would allow the nation to increase situational awareness in the Arctic while executing these important civil and national security missions.
Search and Rescue
Search and Rescue is a mission that requires immediate action with little room for error. A persistent eye in the sky that reinforces or replaces human scanning will increase the response time and success of missions overall. The advanced and long-endurance MQ-9B can stay aloft for periods of over 40 hours for constant monitoring, and delivers real-time data in the form of high-definition imagery and video (optical and infrared) for air, ground and maritime search and rescue missions.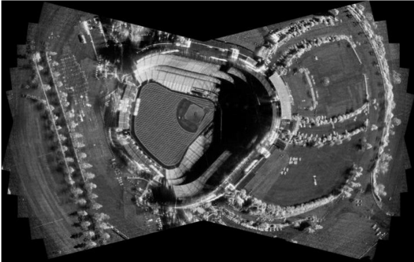 Regardless of whether the rescue takes place in inaccessible and complex terrains with adverse weather conditions like the Arctic, or in response to a natural disaster, first responders need to quickly understand the extent of the damage and where to send help. MQ-9B would survey the environment and identify victims, and then communicate that information to emergency responders to help save lives.
Fire Monitoring, Tracking and Fighting
Canada is one of the most forested countries in the world with 34.8% of its region covered by forest land, according to the State of Canada's Forest Report. The National Forestry Database reports that about 8,000 fires occur each year throughout Canada. The endurance and ISR capabilities allow the MQ-9B to cover this extensive territory. It can detect areas at risk for prevention and in the event of a fire, civil authorities and firefighters could employ MQ-9B's real-time data feed transmitted to them via satellite to monitor spread, track hot spots and fire lines. In the U.S., GA-ASI's MQ-9 supports the Air National Guard in California every year during the fire season. The MQ-9's high-definition, full-motion video (optical and infrared) and ground imaging Synthetic Aperture Radar (SAR) give a clear big picture, including identifying small changes that can make a difference in containing fires.
National & Global Security
Canada's Defense Policy, 'a new vision for defense,' defined by the pillars of "Strong, Secure, Engaged" (SSE) – Strong at Home, Secure in North America and Engaged in the World – is centered around shaping the success of the Canadian Armed Forces in protecting its people. And it recognizes the dynamic and complex security environments at home and internationally. It's becoming clear that addressing the increasing presence of Chinese and Russian assets in the Arctic should become a top priority. A recent report from CSIS cited that Russia has reopened "50 previously closed Soviet-era military posts" in the Arctic domain, in addition to steadily increasing the tempo of Arctic exercises over the past four years. Earlier this year, the head of the North American Aerospace Command (NORAD) emphasized the critical importance of modernizing assets and increasing presence in the Arctic to maintain military advantage and protect North America. "Russia has steadily expanded its military presence in the region and, by fielding advanced, long-range cruise missiles…Russia has left us with no choice but to improve our homeland defence capability and capacity," said U.S. Gen. Terrence O'Shaughnessy at a Senate Armed Services Committee hearing on Capitol Hill. With MQ-9B SkyGuardian, Canada would have the only multi-mission capability that's interoperable with NORAD and its allies, providing a solution for the Canadian Armed Forces that will help rebuild and modernize the critical foundation for Arctic readiness. A reassertion to an enduring presence of 'like-minded' allies in the Arctic is critical to reestablishing the international order and maintaining our mutual security interests with allies.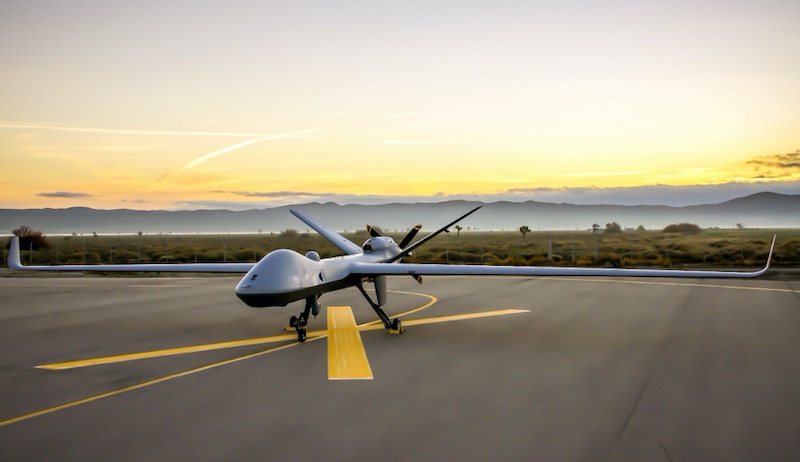 Canada's RPAS Project seeks to procure a MALE RPA to support security operations like this, becoming aligned to support all SSE initiatives, including its contribution via Secure in North America and aiding global stability.
Why MQ-9B SkyGuardian?
The MQ-9B offers all-weather features, allows for persistent surveillance with up to 40 hours of endurance, and provides a significant reduction in manpower enabled by automation. Its acquisition cost and low cost per flight hour make it affordable and allow it to be the perfect complement to other air and surface assets. When compared to the P-3, MQ-9B's cost per flight hour is only 20% of the P-3 and its fuel consumption is less than 4% of the P-3. This optimizes the use of more expensive manned platforms for interdictions or other operations, such as environmental monitoring and other civil missions that are critical to the overall stability of the region. Overall, there is a 75% reduction in aircrew requirements when using MQ-9B. This makes for a rapid and small force deployable capability for constant situational awareness to identify, detect, track, and deter potential air and maritime threats. Compared to larger, manned platforms, MQ-9B has a minimal footprint, making it ideal for expeditionary operations from short fields and advantageous for missions in an Arctic environment. The MQ-9B can cover an expansive territory and, with ongoing developments, it will have the ability to conduct unrestricted operations by 2024. These features combined with 'plug and play' architecture and a variety of sensor and payload options make MQ-9B the ideal multi-role platform needed to address a range of mission sets.
Related posts