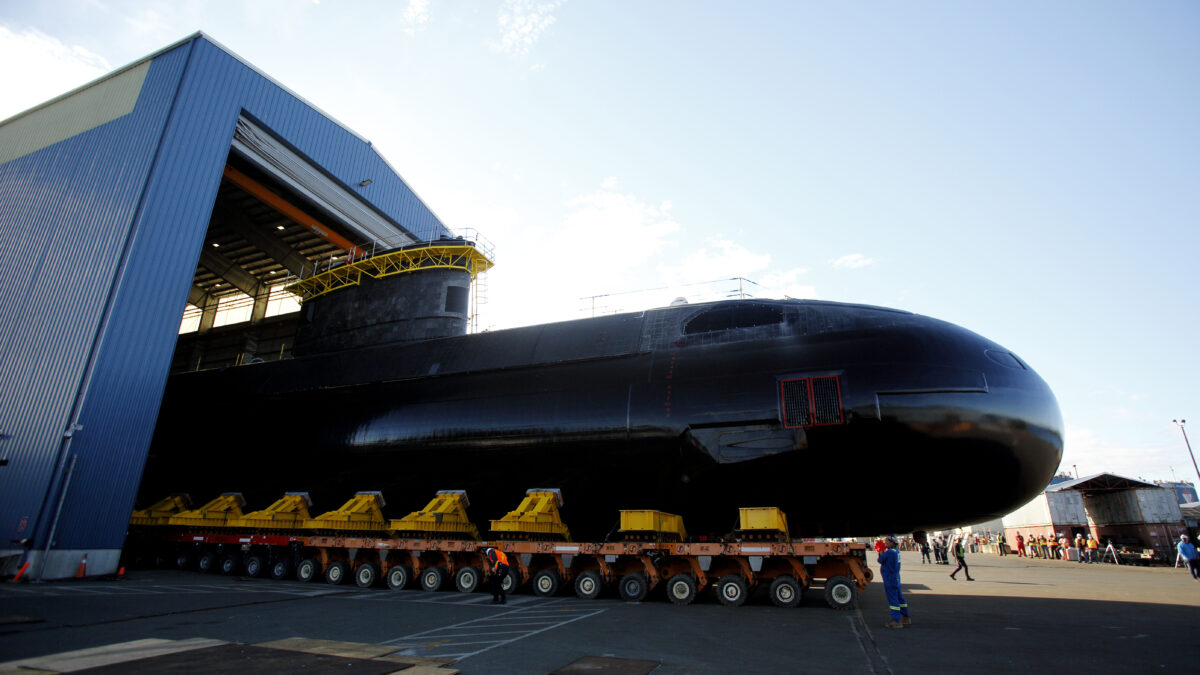 Submarines – Playing a Critical Role in Safeguarding Canada's Borders
Vanguard Staff, October 29, 2023
6 min

read
976
The international community is currently facing mounting pressures in the geopolitical landscape which haven't been experienced since the Cold War era. Canada, along with other allied nations, is continuing to adapt to this increasingly complex environment. The ongoing Russian and Ukraine conflict, tensions between major powers and increasingly aggressive behaviour from foreign militaries have prompted NATO countries to accelerate conversations about defence spending and policy.
As governments look to increase investment in defence areas, priority has been placed on initiatives and programs that strengthen national defence and project influence. When done correctly, defence procurement also becomes a catalyst for job creation, innovation, and economic opportunity. Through the creation of Canadian supply chains, an investment in national security can benefit SMEs, support their growth and development, and deliver local jobs to regions across Canada.
In an effort to meet its commitments to NATO, the Government of Canada has begun strategic investments in the nation's security and defence capabilities. As the country prepares for the delivery of new fighter jets and facilitates the construction of new combat ships, additional focus is needed to adapt to the increasingly complex geopolitical environment.
Submarines play a critical role in safeguarding Canada's borders and strengthening its national security. Operating a safe and capable submarine fleet provides flexibility and force projection to support Canada's strategic interests both in times of geopolitical conflict and peace. Submarines are a crucial asset for Canada's surveillance of both international and domestic waters. Their stealth and lethality can deter outside interference into Canadian waters and as countries like Russia, China, and Japan expand their submarine fleets and Australia, the UK, and the US collaborate on technologies and training under AUKUS, a commitment to prioritizing Canada's submarines is needed to maintain Canada's national security, strengthen strategic relationships with other NATO countries, and provide the Government response options in the current security environment.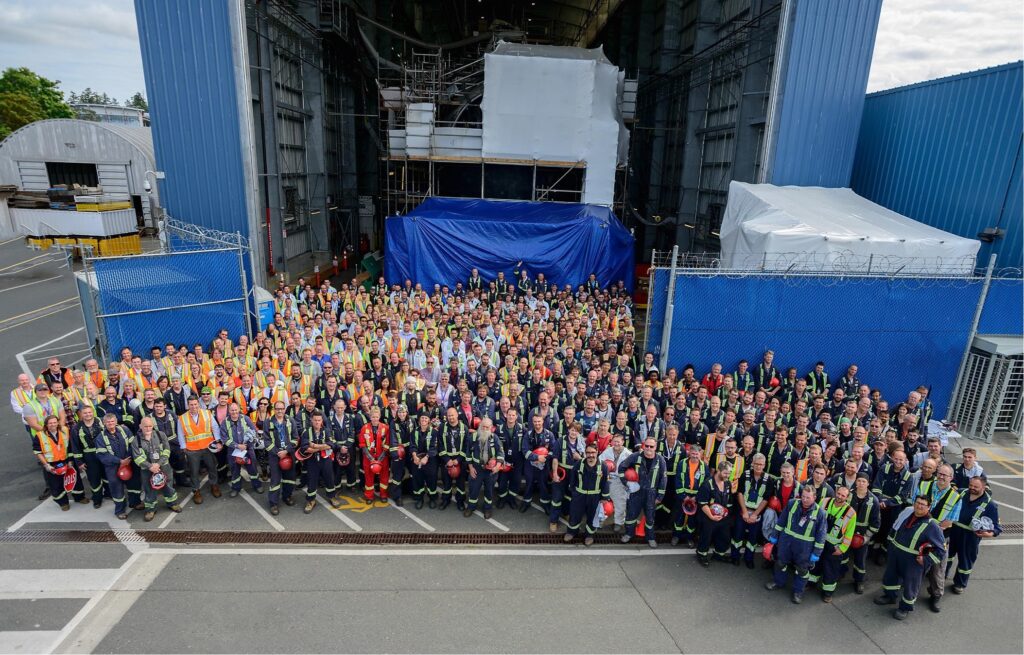 Canada's Victoria-Class submarines fulfill strategic missions that cannot be performed by other vessels. These diesel-electric submarines bring advantages in stealth, manoeuverability, and versatility to Canada's maritime military missions. The Victoria-Class submarines can operate in adverse weather conditions for up to 45 days, enabling them to fulfill a diverse array of missions required by the Royal Canadian Navy – from surveillance of Canada's coastlines, to training and engaging with other defence partners, and protecting Canada's sovereignty and that of its allies.
As a pivotal response to Canada's submarine needs, the Victoria In-Service Support Contract (VISSC) was competed in 2008 and subsequently awarded to Babcock Canada. Throughout the course of the contract, Babcock and its strategic industry-leading partners BMT and Seaspan Victoria Shipyards, have worked together, most recently as Team Victoria-Class, to find ways to further enhance the delivery of safe and capable submarines to Canada.
In 2018, HMCS Windsor, a Canadian Victoria Class submarine, became the first submarine deployed to the Mediterranean in a counter-terrorism mission with NATO in over 40 years. The same ship participated in one of NATO's most difficult warfare exercises, DYNAMIC MANTA 2018, in collaboration with 10 NATO countries for simulated multi-threat training on the Mediterranean Sea. That same year saw HMCS Chicoutimi return to its homeport in Esquimalt, B.C., following a historic 197-day deployment to the Asia-Pacific region, marking the first time in nearly 50 years that a Canadian submarine operated in the region.
Submarines are among the most highly complex engineering assets and require rigorously controlled and highly specialized maintenance. The extreme environments in which submarines operate mean they require precise care and maintenance to ensure both safety and continued functionality. Military submarines are designed to not only withstand intense pressures – an increase of an entire atmosphere's worth of pressure for every 10m of depth – but to do it safely, quietly, and for months at a time. The Royal Canadian Navy's Victoria-Class Submarines operate in an extremely demanding environment requiring rigorous application of project management methodologies, engineering disciplines, high-quality workmanship, and a robust supply chain to ensure both the safety of the crew and the effectiveness of the submarine. To meet these standards, the submarines go through periodic deep maintenance – a period which involves millions of hours of work, continual improvements, and a rigorous safety certification process. In each of these periods, the submarines undergo not only repairs and upkeep but also receive modernization and capability upgrades, allowing them to adapt to Canada's ever-changing military needs and keep up with technological advancements.
Babcock Canada, the lead in the VISSC contract, draws on over 50 years of experience providing both conventional diesel-electric and nuclear-powered submarine support to navies and defence agencies across the globe. With proficiency in through-life support, design support, refits, and life-extensions, and dismantling and decommissioning, coupled with its hundreds of specialists and support teams from coast-to-coast actively engaged with VISSC, Babcock Canada brings a deep understanding of defence engineering to Canada's submarine partnership. Global experience in every aspect of submarine maintenance, alongside a remarkable track record of 15 years as a leading provider of through-life support for Canada's Victoria-Class submarine fleet, uniquely situates Team Victoria-Class to support Canada's evolving defence needs on an ongoing basis.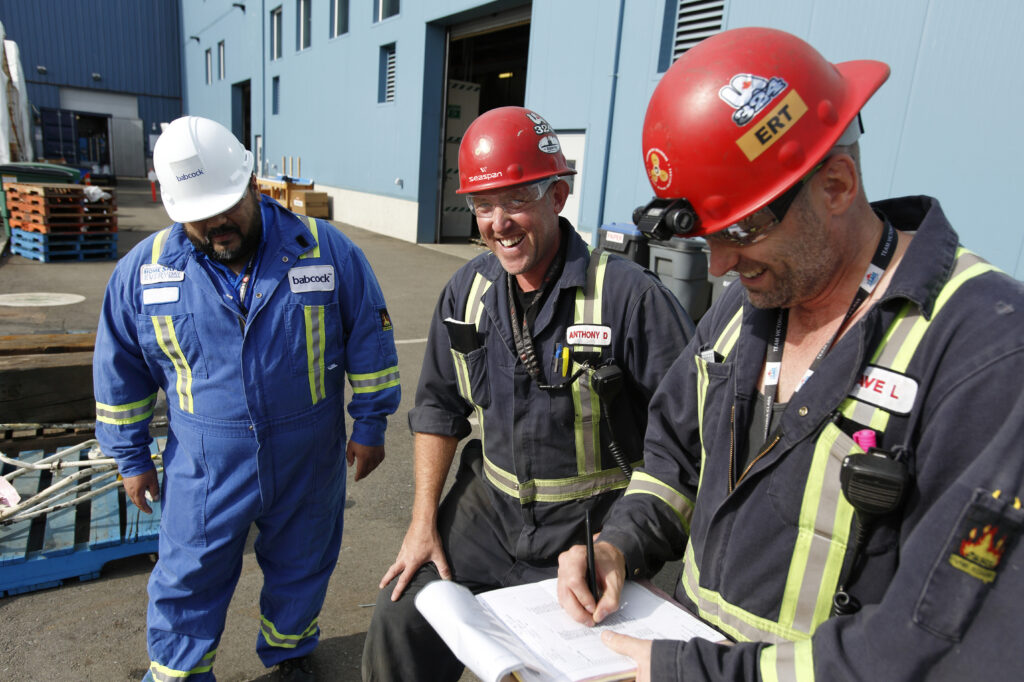 Team Victoria-Class is also bolstered by BMT's extensive global experience supporting the complete lifecycles of submarines. Their teams of highly skilled submarine designers and engineers are recognized for their expertise in extending the lives of complex assets, enabling them to operate safely through to their eventual decommissioning.
Seaspan Victoria Shipyards has a longstanding and close working relationship with the Royal Canadian Navy and is co-located with Canada's West Coast naval base and maintenance facilities. Seaspan has a highly-skilled, diverse, and specialized workforce with years of experience managing complex military repair and overhaul periods and has developed deep knowledge and skill to support specialized submarine requirements. Seaspan utilizes technology and innovation and is continually investing in its capabilities and capacities to provide high quality support to Canada's submarines.
Throughout its 15-year contract, Team Victoria-Class has demonstrated a steadfast commitment to not only supporting Canada's national security, but also to growing domestic capability in Canada by investing in its economy and workforce through a vast network of over 450 suppliers spanning from coast-to-coast. The team's Canadian operations ensure the retention of over 2,000 jobs annually, and Team Victoria-Class is actively investing in small-and-medium-sized businesses through innovation programs. By actively growing Canada's workforce, supporting GDP growth, prioritizing skills development and championing research and development initiatives, Team Victoria-Class is ensuring the long-term sustainability and effectiveness of Canada's submarine sustainment enterprise. These commitments have culminated in a $2 billion impact on Canada's GDP.
The complex nature of submarine engineering and upkeep, coupled with the volatility in today's global relationships, requires both collaboration and a high level of proficiency in Canada's defence efforts. Team Victoria-Class is committed to ensuring a smooth transition of fleet support and working with Canada in the continued delivery of safe and highly capable Royal Canadian Navy submarines.
Related posts