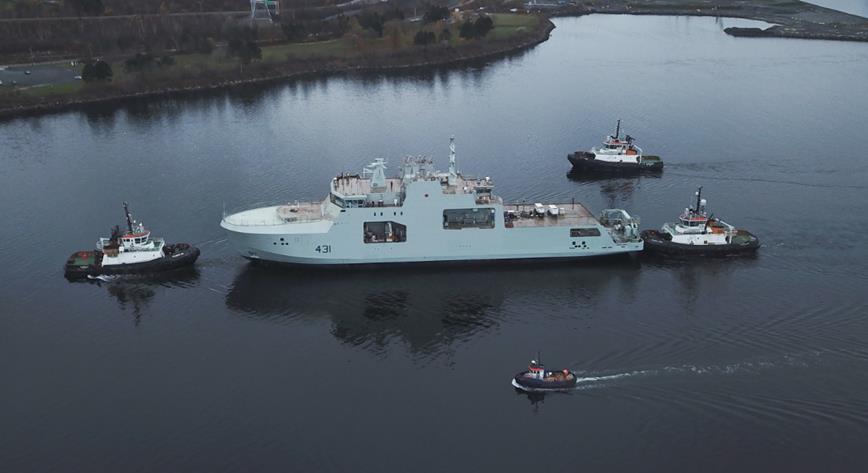 Through the National Shipbuilding Strategy, Canada is celebrating another milestone today – the delivery of the second Arctic and Offshore Patrol Ship (AOPS), the future Her Majesty's Canadian Ship (HMCS) Margaret Brooke – for the Royal Canadian Navy (RCN).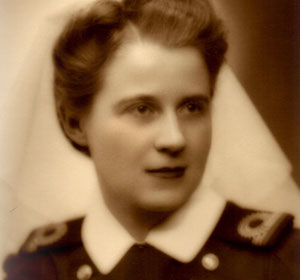 Named in honour of the Royal Canadian Navy Nursing Sister Lieutenant-Commander Margaret Martha Brooke, who was decorated for gallantry during the Second World War, the future HMCS Margaret Brooke will support a variety of missions at home and abroad. It will assist with coastal surveillance, search and rescue, drug interdiction, support to international partners, humanitarian aid, and disaster relief.
"The delivery of this ship is a testament to the hard work and perseverance of Canadian shipbuilders despite the ongoing challenges of the COVID-19 pandemic, and will help to ensure our Navy is equipped with the modern ships it needs to assert Arctic sovereignty for years to come," said Harjit S. Sajjan, Minister of National Defence.
Irving Shipbuilding Inc. of Halifax, Nova Scotia has been contracted to build six new AOPS for the RCN. These patrol ships designed with a thick and robust hull will be able to operate in up to 120 cm of first-year sea ice and will provide the Canadian Armed Forces with enhanced access and capability in the Arctic. The AOPS have ample space to transport cargo and the capacity for a Cyclone helicopter, small vehicles, and deployable boats.
Next, the future HMCS Margaret Brooke will go through post-acceptance work and final ship preparation while being docked at Jetty NJ at the CFB Halifax Dockyard. After that, a naming ceremony for the ship will be held later in 2021, with a formal commissioning ceremony expected in fall 2022 as the ship officially enters into active service with the RCN.
Irving is in various stages of building three other APOS, bringing the total to five, with the expected construction of the sixth ship to start in 2022.
The AOPS are known as the Harry DeWolf-class ships and were named in honour of Vice-Admiral Harry DeWolf, a Canadian wartime naval hero. The first AOPS, HMCS Harry DeWolf, was delivered on July 30, 2020, and was officially commissioned into RCN service on June 26, 2021.
Related posts